GEORGETOWN, Ky. - T.J. Houshmandzadeh, the only man to catch 200 balls over the past two seasons in the NFL, figures he would have caught about only 95 passes last year instead of an NFL-leading 112 if the Bengals had gone 10-6 instead of 7-9.
"And that's cool with me," he says in the heat of his eighth training camp where he's finally the No. 1 receiver.
Even if it's just for a week or so.
"Because as long as we win, everybody on the Bengals benefits," he said. "It will come. I know that. It will come."
Houshmandzadeh is talking about attention as one of the NFL's top receivers. Despite the last four seasons of only Torry Holt and Chad Johnson catching more balls, he doesn't think he has it. Three more catches from becoming the third most prolific receiver in team history and he still thinks he's that seventh-round choice below the radar. But in this supersonic age of spreadsheet speed and stopwatches, his chip on the shoulder has turned Houshmandzadeh into a throwback craftsman.
"I don't care," he says. "That's what you guys want to write about."
He has been Johnson's running mate for nine seasons, ever since Oregon State, and he still is despite the numbers. Take a look at this camp. Johnson is getting more attention for his rehabbing ankle than Houshmandzadeh's NFL receiving crown in what the Bengals hope is a retooled offense.
"I don't care," he says. "That's what you guys want to write about."
Even Johnson's contract gets more attention, even though he's got until 2011 and Houshmandzadeh is up after this season.
He says only, "I'm not thinking about it."
Now with the arrival of pass-catching tight end Ben Utecht from Indianapolis, the good health of running back Chris Perry, and the daily drumbeat of emphasizing the running game, Houshmandzadeh knows his numbers drop if they win.
Most NFL Receptions Last Two Years
T.J. Houshmandzadeh, Bengals: 202 Reggie Wayne, Colts: 190 Torry Holt, (while with Rams): 186 Chad Johnson, Bengals: 180 Wes Welker, Patriots: 179
Most NFL Receptions Last Four Years
Torry Holt, (while with Rams): 382 Chad Johnson, Bengals: 372 T.J. Houshmandzadeh, Bengals: 353 Derrick Mason, Ravens: 353 Tony Gonzalez, Chiefs: 325
Houshmandzadeh insists the receivers, quarterback Carson Palmer, and the offensive line's ability to protect Palmer are the strengths of the team. But the man that Bengals receivers coach Mike Sheppard calls the smartest receiver he's coached in 35 years in the game sees what may happen.
"I know it's not college football. Obviously, I know we have to run the ball," Houshmandzadeh says. "I just want to win games. If we have to run the ball to win games ... if you look at the New York Jets game, look how much we threw the ball in the second half. Look at the Tennessee Titans game. When you win games, you run the ball. At the end of the game, 10 more carries and 10 (fewer) passes.
"The more you can the ball, the more it opens up play action. Teams forced us to run the ball last year. They just sat back in zones and didn't want us to throw."
The Bengals ran it 20 more times than they threw it last year in the win over the Jets and had two more passes than runs in the win over Tennessee. Houshmandzadeh caught a combined 11 passes with one touchdown.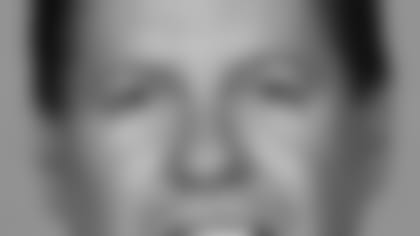 "All great receivers have strong egos. They want the ball in their hands. That's what makes good players," Sheppard says. "What good players have to do is get that in the team structure. Sometimes you're going to get the ball more than others. Sometimes it's injury. Sometimes the defense is keying on you more. Sometimes it's the game plan."
Another topic that is overshadowing Houshmandzadeh is how the departure of Chris "Slim" Henry leaves the Bengals without a proven threat at No. 3 receiver. He's not sure they need one.
"If we want to run the ball, I don't know how much the third receiver will be on the field anyway," Houshmandzadeh says. "Ben Utecht could be the third receiver/tight end when we go two tights, or Antonio Chatman or (Jerome) Simpson, Marcus Maxwell, (Andre) Caldwell whatever one of those guys come out of there. It will be a big deal because Slim brought a lot to our offense."
And, by the way, Houshmandzadeh said last week that Henry deserves to be reinstated by the NFL. But he's not surprised Marvin Lewis says he wants nothing to do with him.
"I know you've heard the song," he says. "When a woman's fed up, she's fed up."
So before Johnson comes back, Utecht starts catching balls, and the third receiver derby takes up all the camp ink, savor what makes Houshmandzadeh one of the best in the game even though he's not a burner or an imposing target at 6-1, 200 pounds.
Sheppard: "He's a big target for our quarterback and he's deceptively quick and fast. He's the total package. He's smart, a hard worker. He knows what every player is doing on every play."
Charles Collins, who is working with the Bengals this camp as part of the NFL minority fellowship coaching program, has worked with Houshmandzadeh dating back to his college days and he calls it "want-to."
"He understands separation," Collins said. "He's patient. If he has to get deep, he knows how to stop (the DBs') feet. He understands the concept of defense; that's why he finds those windows. He can go short deep. He's more 30 yards going in. He's medium range. He's very technical getting in and out of his cuts. He proved you can get to the Pro Bowl not being vertical. Like Hines Ward."
But Houshmandzadeh has enough of his own ego. He bristles at the deep talk. He's been bugging the Bengals for years to let him go deep more often and on Tuesday he offered, "I'm one-for-two this camp on deep balls. I should have had the one I didn't get. I'd like to work more on that."
Houshmandzadeh knows he walks that line of wanting the ball, needing the ball, and getting it. He's walked it better than Johnson.
"If you can win games and I can get to the playoffs, I'm cool with that because in the playoffs I can make a bigger name for myself," Houshmandzadeh says. "I don't mean to say make a name for myself. But when you get to the playoffs, the better you do as a team.
"Obviously, individual players play a part in that. Offensive line probably does the most work and they don't get the most glory."
"In time," he says. "In time."