Kevin Coyle sees more talent in stripes.
Bengals secondary coach Kevin Coyle returned to his Paul Brown Stadium office this week after four seasons encompassing his first assignment as an NFL defensive coordinator in Miami and as he surveyed the pile of boxes he might as well have been looking at the mountain of experience he brings back.
Coyle, who turned 60 last month a week before he took the job he held from 2001-2011, returns to the same  scheme and recognizable depth chart. There are things with which he has to get acquainted, such as introducing himself to Pro Bowl tight end Tyler Eifert and going through the Dolphins' impending free agents with interested coaches.
But for the most part he's on familiar terrain. Coyle sees the same no-frills execution in Denver's Super Bowl defense that Mike Zimmer brought to the Bengals and passed on to Coyle when he went south and to current Bengals defensive coordinator Paul Guenther.
Coyle also hopes to be reunited with two secondary starters that made the Pro Bowl last season after  emerging on his first Bengals watch in cornerback Adam Jones and safety Reggie Nelson. They're scheduled to be free agents but both have such a solid rapport with Coyle that he hopes it helps make the hometown case.
In a sit down with Bengals.com this week, Coyle also recounts how the evolving Bengals roster is better than the 10-6 team he left before it started the 2012 season: 
GH: How does the talent compare to when you left?
KC: That's a good question. Without being on the practice field with them and coaching them in games, I think the overall talent level has improved across the board on the whole team. And I think that's evident in the won-loss record over the last four years and the great job (director of player personnel) Duke Tobin and his staff have done.
I think there are a lot of teams in the league that have tremendous respect for the way the Bengals conduct their business and the development of players. That's a big credit to the people here staying the course and being viewed as one of the top talented teams.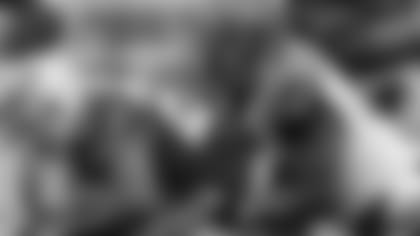 Coyle has watched every game from last season and it was hard to miss No. 97, Geno Atkins.
GH: When you came aboard in the middle of the year to watch this team and scout other teams, what jumped  out at you about this defense and secondary?
KC: The guys up front were very impressive.  Geno (Atkins) is a rare, rare talent. It's good to see him back playing at the level he can where he is really impressive. There's depth. There are guys I don't know who they are. I have to go back and look at the numbers and names because  they weren't here when I was here. Whether it be up front, at linebacker, or even in the secondary.
It's funny when you leave for four years and you think of the core guys that are left. You've got guys like Leon (Hall). Adam (Jones). Reggie (Nelson), Rey (Maualuga), Geno. Carlos (Dunlap). Domata (Peko). Michael (Johnson) was here, gone, and back again. A core of defensive players are still with us and they're all talented guys. There's a lot of athleticism at the linebacker spot. There's youth on this team still. There's a very good mix of established veteran players and an influx of young guys starting to come on. I think that's a key for the future.
GH: You have a good relationship with two of the starters in the secondary that are free agents, Adam Jones and Reggie Nelson and from what I  understand you've talked to them since you've been back.
KC: Yeah, I'm trying to touch base with all the guys. I'm thrilled to see the success they're having.  I think they probably played their best football last season . Reggie certainly had a great year tied for the league lead in interceptions. His game was solid, showing great range and doing a lot of things in terms of making game- changing plays.
And I really thought Adam played his best football I've seen him play. Technique-wise, focus, challenging, played physical. He competed. There's not a more competitive guy than Adam Jones when it comes to going one-on-one out there and that was reflected last season. He's still got a lot of games left in him. He's going to have an opportunity to keep improving.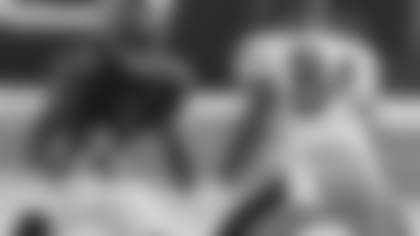 Adam Jones (above, No. 24) and Reggie Nelson (below, No. 20) emerged under Coyle in Cincinnati.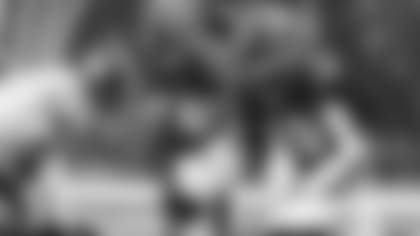 GH: I know he's got the kind of makeup you covet.
KC: You love guys that love the game of football, No. 1. You  love coaching guys that want to be coached. And you can see that he continually improves. His technique has improved, so that's reflective of the good job the coaches have done with him and the fact he's buying in. The one thing he has . . . A guy like Adam is a fierce, fierce competitor. And he's a confident guy, which are all the qualities you look for in a top level corner. A guy that has great confidence in his own abilities. A guy that's going to give you everything every snap and he wants to go against the best players and prove himself.
GH: After Reggie got traded here in 2010, he basically re-invented himself with the help of the coaching staff.
KC: We always felt Reggie had a tremendous amount of talent. I remember when he was coming out of the (2007) draft and we were fortunate to get him (in the trade). He's another guy that bought in.  He's got a great attitude. Reggie wants to do well. He wants to do well for his teammates. He wants to do well for himself, obviously,  but he has the type of personality where he does not want to let people down. To see these veteran players at such a high level is really impressive.
GH: I imagine you'd love to have both back.
KC: Sure. They have a home here in Cincinnati. They've established themselves here and I would hope they want to be back and they can move forward and finish out their careers here playing at the level we saw last year.
GH: You did a great job developing first-round corners in Johnathan Joseph and Leon when you were here and they've kept drafting them with Dre Kirkpatrick and Darqueze Dennard. What do you make of them on tape?
KC: We have some  real talented young players. There is a learning curve to play at an extremely high level at corner in the NFL. But the talent is certainly there and so is the want-to and the competitiveness . . . To be a first round pick, you're a special talent, a special player.  There  is something special about these guys athletically to put themselves in that category. Take the other details,  like maturing in the league, and certainly their best football is ahead of them. I really think we have young, talented guys like that that are going be core players for many years to come.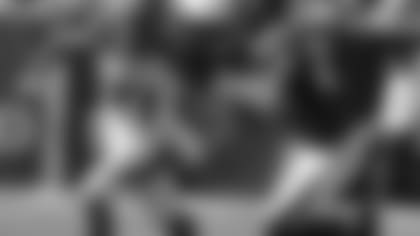 Coyle sees Hallmarks in Darqueze Dennard (21).
GH: Dre may strike you as somebody like Tory James from back in 2003-6 at 6-2.
KC: He's got Tory 's length. He's got his stature. Tory was a special guy as well and in this league nowadays with the size and athleticism of the receivers it's nice to have the physical attributes that enable you to match up with those guys. It's difficult when they're throwing it downfield and there's a discrepancy in height .. . I think everybody in the league is looking at guys that have that size and stature, but very few of them can move and change direction like a guy like Dre and a few elite guys in that category.
GH: Does Quez remind you of Leon, another guy who is a free agent and you'd like back?
KC: Unfortunately we haven't seen as much of him because his role hasn't been as extensive with injury over the last couple of years. But I really, really enjoyed visiting with (Dennard) when he was coming out  and I really felt like he's got a lot of the same attributes.
I remember writing him up before the draft as I studied him making a lot of comparisons to Leon. Both as a player and as a guy with tremendous character. I think he's the kind of guy you want in your locker room and on your team. A guy that possesses all the intangibles.
GH: Josh Shaw is an interesting guy heading into his second year. It looks like he can play both safety and corner.
KC: Yes. I'm anxious to work with Josh. I studied him coming out of USC. He has the size to be a versatile type of player. A lot of times nowadays you look at hybrid type of defensive backs that are corners, but what you use them to do might be more defined as a safety. They're interchangeable.
They have to be able to cover receivers in detached formations. And you've got this influx of pass receiving tight ends. I go back a long time. The  old days saying we're going to put a quote strong safety on a tight end, those days are over. There is no such thing as a really pure in-the-box-type safety.
GH: You just introduced yourself to one of those tight ends in Tyler Eifert.
KC: He's one of the tops in the league. So you need guys that cover to match up with them. Guys like Josh are going be interesting. The film I've seen he's played all three. Safety, corner and some nickel at the end of the season.
He did OK. Josh and there were some of those guys late in the year I had to go back to the program to see who they were and yet they were playing at a good level and competing. You never felt they weren't able to hold up their end of the bargain. It will be a good group with which to work.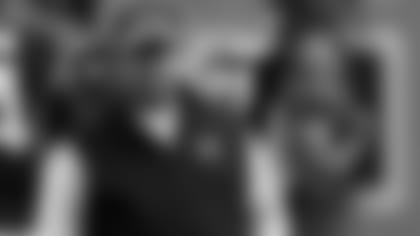 Coyle is impressed with how Bengals defensive coordinator Paul Guenther breaks down protections.
GH: It's a good time to be a defensive coach in the NFL after Denver's defense carried the day in Sunday night's Super Bowl.
KC: You saw both defenses during various parts of the game dominate. You see the teams that effectively pressure the quarterback are the ones that have the ability to make game-changing plays and that was certainly reflected the other night .
GH: You come back to a defense that pressures the quarterback as well as any in the league.
KC: The exciting part is that you have guys that rush the quarterback and you have guys in the back end that can cover. But the ability to pressure the quarterback with the structure of offense nowadays is absolutely critical to the success of the defense.
 You saw often times in the game the other night  it was a four-man rush. At most a five-man rush. But in order to get home you need special guys, whether it be interior guys getting great push or edge rushers that we saw the other night  not only get to the quarterback but create turnovers that turned into  touchdowns.
GH: You look at Denver's formula with dominant pass rushers up front and top corners in the back and it looks a lot like what Paul Guenther is doing here.
KC: There's been a lot said about the great job Denver defensive coordinator Wade Phillips and his staff did and they certainly have. But their scheme is a simple scheme. It's a bunch of really good talented athletes executing the scheme. I don't think there were a lot of times in the game the other night where they tricked them. They just beat them and there's a difference.
Occasionally you'll be able to trick somebody in this league at this  level, but not consistently. You have to win with great execution  and guys playing very fast. All the  things the Denver defense demonstrated the other night. They were fast, physical, they knew what they were doing, they were giving great effort. Those are the things that ultimately win. Fundamentals and the execution as opposed to exotic scheme.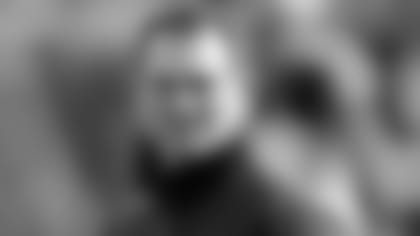 Coyle took a lot of Mike Zimmer's scheme with him to Miami.
GH: That seems to be what Mike Zimmer brought in here and what Paul has kept going and what you did in Miami.
KC: Absolutely.  I think when you have a system you  believe in that you can sell the players on and show the players why they have a chance to be successful in the system and the best thing you can do as a coach is to put them in those situations and from that comes a confidence . . .
When push comes to shove in crucial  situations, guys rely on their instincts as opposed to the thought processes going through different variables. Now you can just let the players execute at a high level. I think that's certainly what has happened here. The system that Zim brought in here he's carried  over to Minnesota and you see the success they're having there as well.
GH: The similarity with Denver would seem to be simplicity of scheme as well as not all-out blitzes, but a lot of four-man rushes.
KC: Yeah. You're always going to have opportunities to overload in packages and Paul has done probably as well  as anybody in the league doing that, developing certain  blitzes that stress the protection. But generally, if you look at the statistics, the higher number of sacks and pressures are going to come from four-man rushes. Far and away the four-man rush here.
At the end of the day, the pressures and blitzes get home on occasion. And when you pressure and blitz and the offense is able to decipher it, you may get incompletions but not the sacks because the quarterback gets rid of it so quickly. They get a protection to help against it and they know they have to throw it very quickly, so you have incompletions as opposed to sacks.
GH: The way things went down in Miami, with head coach Joe Philbin and then you getting let go after four games back in October, I guess that's also part of your experience in the league that you bring back.
KC: Sure. I was very, very disappointed the way everything evolved last year. I think if you look at the overall performance of our group down there when I was there, we played solid defense. I think we were respected around the league as a good defensive team. I think we had some issues at the end of the prior season and things weren't going as well at the beginning of this year.  I really don't want to get into a lot of things about it, but my biggest frustration when everything went down with Coach Philbin and shortly after that with myself, we were four games into a 16-game season and our record was 1-3.
You look around and you see a Kansas City team that was 1-5 rip off 10 wins in a row and get things back on track. As a coach, you always believe you're going to figure it out and help the players figure it out if given the opportunity to finish it out.  Not having the opportunity to do that was frustrating to me and will always be frustrating to me because four games into the year was a difficult thing to accept.
GH: I have to ask you the Jake Tapper CNN question he's been asking of the presidential candidates and how the campaign has changed them. How has being an NFL coordinator changed you?
KC: When you take a coordinator's job, wherever it is, ultimately you're responsible to not only put together the playbook and the plan for the year and the weekly game plans, but I think I've also learned about the other positions. I've spent a lot of time as a secondary coach, but from the scouting end of it I've looked at every player  that I could possibly look at from up front to linebacker to the secondary. I think it broadens your perspective and your appreciation for the overall traits necessary at each spot.
I think I've got a better feel for the entire scheme in terms of stress areas for each group. I enjoyed the opportunity and the thing I really valued was to be the voice of the defense and talk to the players in that regard and develop them that way. I think I come back with more wisdom, more experience after having been  with a lot of different players over the last four years.  Hopefully that will be of value to us.