To say injuries derailed the Bengals in 2018 would be an understatement.
Cincinnati had a total of 41 players appear on the injury report last season and by the end of the season, 17 players found themselves on injured reserve. Of the 53 players on the roster for the regular-season opener at Indianapolis, 20 missed at least two games due to injury.
What really hurt was most of the players on IR were significant contributors. From former Pro Bowlers like A.J. Green and Andy Dalton, to breakout stars like Tyler Boyd and Carl Lawson, the injury bug forced the team to utilize a lot of young, inexperienced replacements.
For the team to bounce back, here is a look at some of the top Bengals players returning from injury (in alphabetical order) and how they can impact the team in 2019.
After leading the NFL in tackles during the 2017 season with Buffalo, Brown was expected to bring the same level of continuity to the Bengals defense. He got off to a nice start in the opener against Indianapolis with an interception, a pass deflection and four tackles against the Colts. 
Brown was only able to play seven games last year after battling ankle and knee injuries. What was odd was Brown came to the Bengals last offseason on a one-year contract after playing 64 straight games in four seasons with the Bills.
Although he finished with 42 total tackles, two interceptions and four passes defended in 2018, the team brought him back on a three-year deal. He looked much quicker in the offseason workouts and his presence, especially in pass coverage, will be a big boost to the defense.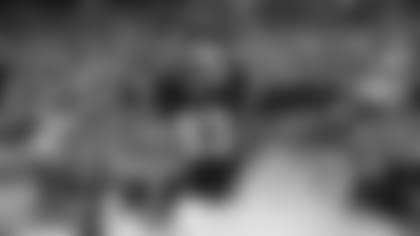 Boyd, healthy for most of 2018 after battling injuries in 2017, proved he can be a difference-maker for the offense.
Boyd started the team's first 14 games last season before suffering a knee injury against Oakland in Week 15. He finished with 76 receptions for 1,028 yards (both team highs) and seven touchdowns. He is a great complement to Green after generating five games of 90-plus yards last season and was efficient generating first downs, especially on third and fourth downs.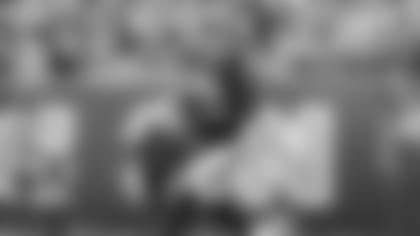 The most important piece to the offense's resurgence is getting Dalton back to being a stabilizing force. His 2018 was cut short after he tore a ligament in this thumb against Cleveland in Week 12.
Dalton is looking to build off a 2018 season with 21 touchdowns and 11 interceptions. He posted the second-best QBR of his career and led game-winning drives against Atlanta and Tampa Bay. In the offseason, he looked in control of the offense and working at a quicker pace as he implements Zac Taylor's new system.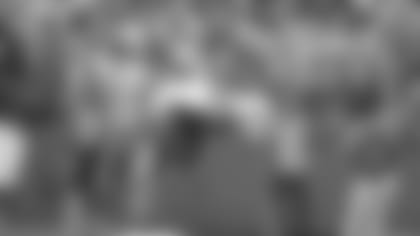 The biggest wild card in the group. The Bengals are cautiously optimistic that Eifert can be a dynamic force in the passing game again, even though he has missed 53 games in six NFL seasons.
When he's healthy, no other tight end is a better red zone threat. Many point to Eifert's 2015 season where he caught 13 touchdowns and made the Pro Bowl. He was off to a solid start in 2018 with 15 receptions for 179 yards and a touchdown before an ankle injury in Week 4 at Atlanta derailed his campaign.
Expect a cautious approach in training camp once again with Eifert as he continue to rehab and return to form. The addition of Drew Sample and the return of C.J. Uzomah should take the pressure off early and give Eifert enough time to get back to peak performance.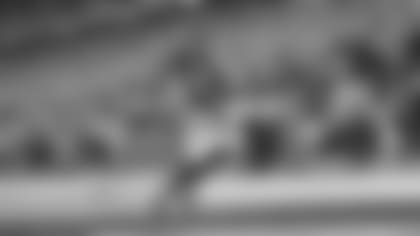 A model of consistency, Green is one of the most prolific wide receivers around. In his Bengals career, Green has 63 receiving touchdowns since entering the NFL in 2011, which ranks sixth in the NFL over that span. He is one of only seven players with at least 60 receiving touchdowns since 2011.
However, Green's eighth season with the Bengals was hindered by a toe injury and he only appeared in nine games, the least in his career.
When he is healthy, there are few that are better. Although he wasn't a full participant in the team's offseason workouts, he did say he expected to be ready when training camp opens. Getting him back to 100 percent is a significant boost to any offense.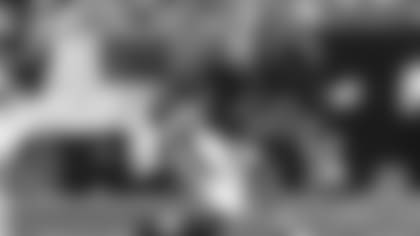 Lawson was superb as a rookie on a rotational basis recording 8.5 sacks. He had a slow start in 2018 and finished with only one sack before tearing his ACL against Tampa Bay in Week 8.
He's the most intriguing returnee on the Bengals defense. Last year Lawson piled up the quarterback pressures, but only registered one sack, seven hits and 17 hurries from his 175 pass-rushing snaps. However, his 25 total pressures were just four shy of Denver's Von Miller (who had played 28 more pass-rush snaps).
He told NFL Network earlier in the month he's looking at getting back to playing in Week 1 at Seattle. If he's ready, Lawson is expected to play more in coach Lou Anarumo's scheme and significantly add to a pass rush that ranked 28th last year with 34 sacks.
Bengals fans will have numerous opportunities to watch Taylor's first public practices as Bengals Training Camp, presented by Fifth Third Bank, kicks off on Saturday, July 27 at Welcome Stadium in Dayton. The team will hold a series of open practices in Cincinnati from July 28-Aug. 12.