Jim Turner served five years in the Marines as an infantry officer, so it's going to take a lot more than losing his left side to get the Bengals offensive line coach rattled.
After losing left tackle Jonah Williams for the year (torn labrum) and left guard Clint Boling to retirement (blood clot), some might be grousing about the rather rude welcome back to the NFL after a two-year stint in Miami with Bengals head coach Zac Taylor in 2012 and 2013. But Turner knows he hasn't been singled out for the slings and arrows of Shakespeare's outrageous fortune. He just has to look at his once and future left tackle.
"You could say the same thing to Cordy Glenn," Turner said. "Welcome to 2019. You start at left tackle, go into left guard, now back at left tackle. It's the world everybody lives in. The NFL. Any business. You have to be able to adjust. It's not like this is Game Eight this is happening. This is preseason, so we've got time. It's definitely not a panic mode. We've got time. I feel good about the possibilities."
And since Turner's focus is on getting the best line ready for the Sept. 8 opener in Seattle, the three possibilities that are expected to be in a training camp rotation next to Glenn at left guard are a pair of four-year Bengals backups in Trey Hopkins and Christian Westerman, as well as the recently acquired nine-year vet John Jerry and his 32 starts at right guard with Turner in Miami.
Plus, Turner points to last year's starting right guard Alex Redmond, a guy that returns from an NFL suspension for the fifth game, and fourth-round pick Michael Jordan. They're not answers in September, but could be later.
"(Jordan is) the extra guy you really weren't planning on but now that Clint's gone Mike is in the conversation as well," Turner said.
But there's no clear-cut guy to start the rotation. As Taylor said, "We've got guys with a lot of experience, some experience and no experience." But what Turner likes is that the camp trio of Hopkins-Westerman-Jerry (as well as Redmond) have been around for at least four years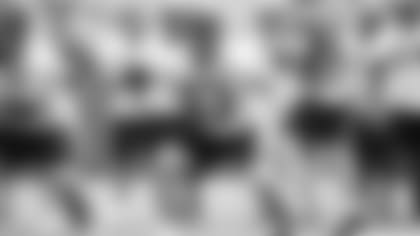 Westerman, who has two starts at left guard in his career with the Bengals that began with his fifth-round selection in 2016, got the bulk of the first-team reps when Williams went down in one of the last practices before the mandatory minicamp.
"Westerman has got the physical tools," said Bengals radio analyst Dave Lapham, the most versatile offensive lineman in Bengals history. "Sometimes you sacrifice a little bit of a physical presence to have a steady player that knows exactly where he should go and how he's getting there."
Turner was so impressed with how Hopkins came off the bench last season to start nine games at three different positions that his first personnel recommendation was to tender him a one-year $3 million deal. Now he's got 21 NFL starts, two at left guard.
"Trey has been in the fire and done a good solid job," Turner said. "I thought he did a really good job going into center as well. He's got some skills."
He's also got brains, which Lapham thinks gives them the flexibility to keep dressing just seven linemen on Sundays even though Boling's versatility is gone.
"Clint could play anywhere and now is that guy Hopkins who fills that role?" Lapham asked. "He's a very intelligent player who can play multiple positions. Even if he doesn't start you could plug him in pretty much anywhere."
Jerry just got here and didn't play last season after getting cut by the Giants in the preseason, but Turner has no doubt he'll be back in the groove quickly with his 101 starts of experience and high football intelligence quotient.
"The good thing is that the guys in the mix were here all spring. Trey and Westerman were here in the spring. Redmond (out this spring after shoulder surgery) started here last year. They're all acquainted with the program. John has so much experience it doesn't matter," Turner said. "He's fine and you're playing next to a guy with a lot of experience. It's not like anyone is going to have to carry Cordy.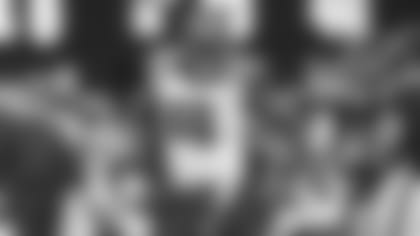 "(Jerry) is a big, physical guy that can run, doesn't get hurt, which is a big deal, and he's played both guard and tackle. He's long enough to play tackle."
And that's a good thing because after Glenn and right tackle Bobby Hart, there doesn't appear to be anyone on the projected 53-man roster than can play either tackle for a long stretch like Boling. Since starting 57 straight games in his first four seasons from 2012-15, Glenn has yet to play every game in a season and missed three last year. The biggest problem doesn't appear to be at guard, but at third tackle.
 "You can always find your five best linemen. I think they'll be able to find somebody to play the guard position," Lapham said. "But if these tackles go down, that looks like it's a little bit of a challenge … It wouldn't shock me if they're thinking about a trade during training camp. To me, the waiver wire is insignificant. If you've got a tackle, you're not going to waive him. If you've got a third tackle in your rotation, you figure he's not going to get to the waiver wire."
They do have two guards that can go outside and finish a game at left tackle in Jerry and Hopkins, probably in that order. But could they play it for a month? That's just one of the questions that kick-starts training camp in ten days.
"There's time," said Turner, who just shut off the panic button.