The Bengals visited Dayton on Tuesday to prepare for the team's training camp practice at Welcome Stadium on Saturday, July 27.
During the stadium walk-thru, members of the organization worked with Dayton Public Schools officials to determine logistics for both fans and the team.
This included everything from parking to merchandise locations to how fans can get autographs from players after practice.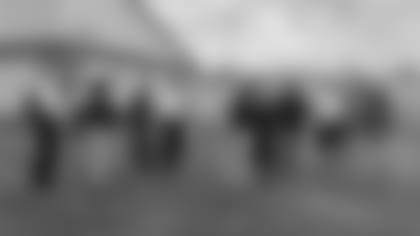 The practice at Welcome Stadium on July 27 officially kicks off Bengals Training Camp, presented by Fifth Third Bank.
Gates at Welcome Stadium open at 1:30 p.m. and admission is free at the 11,000-seat stadium. Players and coaches will start taking the field shortly after 2 p.m. with practice scheduled to begin at 2:30 p.m. At the conclusion of practice (estimated 3:30 p.m.), players will be available for an autograph session.
Welcome Stadium is located next to the University of Dayton Arena just over one mile from UD's campus. Parking will be available for $5. Stadium concession stands will be open during practice.