The trade for Cordy Glenn (77), the selection of center Billy Price and the hiring of O-line fixer Frank Pollack set the off-season tone for the Bengals up front.
The Bengals get on the field for the first time Monday for walk-through and drills and that means the offensive line is going to get another jolt of the change in culture new offensive line coach Frank Pollack is introducing to the position.
In this offseason geared to revive the NFL's worst offense the effort has started up front. Pollack's efforts have been just as fundamental   His practices are said to be busy and exacting. Ever since he arrived from Dallas his players have heard all about the gadgets he likes to deploy during the workouts in a change of focus with what some would say heightens the intensity.

That's not the only thing that's going to be different. With the Bengals adding just one offensive lineman after taking Ohio State center Billy Price in the first round in the trade that brought them left tackle Cordy Glenn, offensive coordinator Bill Lazor basically opened up the offensive line jobs to competition by calling the line jockeying for jobs, well, a competition.

He wouldn't say who his starter is at right tackle, incumbent Jake Fisher or newcomer Bobby Hart.  But competition is winning out so far. He counts five guards on his roster that started games last year (Clint Boling, Trey Hopkins, T.J. Johnson, Alex Redmond, Christian Westerman) and he's adamant that he expects good play from some of them this year.

"When you change the position coach it's going to happen anyway," said Lazor Saturday, moments after the draft ended. "When you trade for a veteran tackle and draft a player in the first round, you expect certain things to play out.  We'll just try to play it out for the other spots and see what happens. It will be the right thing."
The Bengals thought they did the right thing when they took Price 21 picks from the top and didn't take another offensive lineman until five picks from the bottom in guard-tackle Rod Taylor of Ole Miss.

The Bengals made their statements about how they felt about the tackles and guards when they traded up from No. 100 to No. 78 and ended up with Texas linebacker Malik Jackson instead of five tackles that went from picks 80-92, including Orlando Brown Jr. (83 to the Ravens) and Chukwuma Okorafor (92 to the Steelers) staying in the division.
Plus,   exactly 0.0 guards were drafted from 79-137.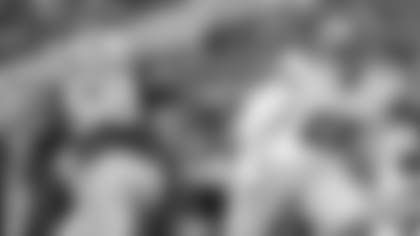 It sounds like Bobby Hart, wearing 68 with the  Giants, is in the mix at right tacle
But the way the Bengals have approached it, the three crucial acquisitions they needed to re-build the line were complete by No. 21 on Thursday night: the hiring of Pollack, the trade for Glenn, the selection of Price. The last six rounds were also a reflection of a segment of thinking that that Bengals' problems up front can be attacked by changes in scheme and culture as much as players.
"We couldn't create one," Lewis said of drafting another lineman. "I don't think we're going to come in here  unless you had two or three first-round picks — and fix an offensive line for an NFL season, anyway. Obviously when you say things like that, people feel that's unrealistic, unless you have three first-round picks to pick three first-round linemen. You're not going to pick guys that are going to come in here and go, 'Oh, those guys are better than anybody you've got.' It's up to the guys in the building, and it's up to what we do schematically. It's just not a one-person thing.
"We had a really good coach here in (former offensive line coach Paul Alexander); we've got another really good coach (Pollack), and we're
excited about that. It's us, it's the players, it's our coaching, it's what we do — that all fixes what we need to get done and be better."

Pollack and assistant Robert Couch did their due diligence. They traveled to private workouts and were in touch with the scouts.

"We had (the offensive linemen rated) at different levels. We watched them as a staff," Lazor said. "If your guy kind of doesn't line up where you're picking, you understand why he takes another position. "

Lazor reminds you that players come from everywhere. Alex Redmond is undrafted. So is Kent Perkins. Perkins has fans in the building, particularly after he played right tackle for most of the final game's first drive in Baltimore that the Bengals punched in.

Taylor came close to being undrafted, but there were reasons he didn't. Maybe 34 3/8s, his arm length, Lazor and the scouts are intrigued with Taylor. He started 23 games in the SEC. Four at right guard. Seven at left tackle. Twelve at right tackle. There are some that think next to the supersonic center from Iowa, James Daniels, taken 39 by Chicago, Taylor has the best mobility of the interior players.

"I have hope for Rod," Lazor said. "I know he's a seventh-rounder, but this guy has played a lot of football in the SEC as a starting tackle. He's got good length … and he can really move. I think it will be interesting."

He'll get his shot. It sounds like everyone on the field will.
"(Competition) is going to raise the level," Lazor said. "Our job as coaches is to help the players set the standard for the way we're supposed to run the ball; how we're supposed to protect the passer."