Cris Collinsworth has the fifth most receiving yards in Bengals history.    -AP Photos, Al Messerschmidt
BLOOMINGTON, Minn. _ The regal Tony Dungy, the Pro Football Hall-of-Fame coach who schemed against Cris  Collinsworth before joining him in a network blazer, didn't need to take an epoch Super Bowl half-time show to answer this puzzler.
Is Collinsworth a better analyst than he was a wide receiver during eight seasons with the Bengals in the '80s? Now's a good time as any to ask. He went to three Pro Bowls as a player and Sunday (6:30 p.m.-Cincinnati's Channel 5) he's calling his fourth Super Bowl.
"Cris is the best analyst in football. Head and shoulders above everybody else," says Dungy, who'll be in the NBC studio while Collinsworth works the game with Al Michaels. "I can't say that as a receiver. And he was a very good receiver.
"We schemed for him a little bit. He could run, he could go across the middle and catch the ball, he had the range, he had the size and he was way more talented than people give him credit for."
Or as Monday Morning Quarterback guru Peter King says after chronicling a portion of Collinsworth's 417 catches for The Cincinnati Enquirer and working with him at NBC and HBO, "He's one of the top five analysts of all time." And you don't need Randy Moss and Terrell Owens to go into the Hall of Fame Saturday to know Collinsworth isn't one of the five best receivers of all time.
"He's done this longer," says Boomer Esiason, his quarterback, friend, and fellow Super Bowl voice. "I've been doing this for 20 years. He must have been doing it for what? Nearly thirty?  
 Collinsworth, the eternal Sunshine Boy from Florida who just turned 59 last week, is still aw-shucking it like the 6-5, 190-pound goose-necked Gator that Paul Brown preferred to draft in the second round instead of the first because he was built like snapchat. There wasn't much to him and no one knew if he'd be around long.
Better player or analyst?
"I'm never going to play again so I'm sure not going to jinx myself on the latter part of that," Collinsworth says.  Esiason knows now.
"He's been doing this longer and he was a great player," Esiason says.
Esiason starts thinking about it and his first Bengals team of 1984 still boggles his mind. They were smart and good stacked with so many sure-fire future announcers. He just had one of them on his New York City morning radio show when Hall-of-Fame left tackle Anthony Munoz, the Bengals preseason TV analyst, visited Wednesday morning.
"Look who was in the room," Esiason says. "Pat McInally was in the room. Isaac Curtis was in the room. Louis Breeden was in the room. Steve Kreider was in the room. Collinsworth and (Turk) Schonert and (Ken) Anderson were in the room. Anthony Munoz. Max Montoya. These guys are great guys. Reggie Williams.  My God, you forget how many smart football players were on that team."
Add to the 1988 Super Bowl mix Solomon Wilcots, the velvety voice of NFL Radio on Sirius XM. Even the head coach, Sam Wyche, was a very good network blazer before health problems sidelined him. And, fittingly, it is Esiason, who called all those plays at the line of scrimmage in Wyche's no huddle offense, that is setting all kinds of records calling his 19th straight Super Bowl when he settles again in his Westwood One radio seat.
"Boomer was built for broadcasting and Sam was a sharp guy," says Steve Tasker, a CBS analyst and Pro Bowl special teamer from Collinsworth's day. (Collinsworth)  was no tall, gawky white dude. He had some abilities."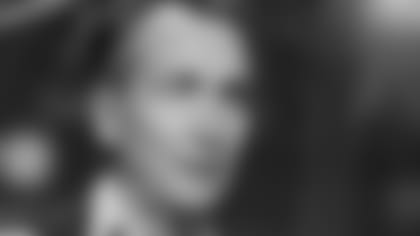 Collinsworth works his fourth Super Bowl Sunday.          -AP Photos, Richard Shotwell
Collinsworth aw-shucks you there, too. When he expounds on his tall receiver theory ("because I was one") he says the long-striders like Moss and Owens were faster and more dangerous at the end of their routes because they're gathering steam making it tough on the DBs.
"They even had trouble calibrating my lousy speed," Collinsworth says.
Someone corrects him with 'Hey, you won the Florida state 100-yard dash in high school," and he eggs them on with, "You tell 'em."
Collinsworth is still trying to sandbag. He hoped to lure foes into thinking of him as a slow gawker: "I tried to let them forget (about his speed)."
Tasker: "Great size. Great hands. Really good player. But he's far and away a much better announcer than player. He's taken being an analyst to a different level … He runs a college lecture series every game."
Tasker understands some of the heat Collinsworth takes. At times the critics say he overdoes it on the jargon. But there are reasons.
"Because of the way the game is structured and the way the broadcast industry is now, you have to be really succinct," Tasker says. "You have to read a promo, you have go to a break, you have to go to a timeout. There are elements that don't have anything to do with analysis. Sometimes you have to revert to the verbiage of the game. Wham Bam Block. Zin Motion. Pop motion. Cover Two. Cover Six. All that. A huge amount of the public has no idea about that stuff … If Cris has critics, he's trying to give them so much information and he can in such a tight format because he knows football and he communicates it so well. That's what makes him so great."
Dungy has lost count of how many times he's watching a broadcast and he'll say to himself, "Man, there's a great blitz pickup," and there's Collinsworth going to the replay and showing how they picked it up or the ball doesn't get off. Or showing the little things. Like how a D-lineman is protecting his gap and then moving out of it to make a play in the other gap and holding the run to five yards instead of giving up 25.
"Not many analysts who played a position see the whole game like he does," Dungy says.
Collinsworth brings a certain sense of realism to this circus. He lost those tough Super Bowls after the'81 and '88 seasons and still takes it personally. He has openly wondered if his fumble after catching a red-zone pass in the first half of Super Bowl XVI helped cost quarterback Ken Anderson a Hall-of-Fame berth. A 26-21 loss is his biggest blemish on the resume.
"I think about it every day," Collinsworth says even as recently this week of how often he thinks of the close calls.
When it comes to this one, Collinsworth says the matchups are pretty clear. Patriots quarterback Tom Brady vs. a deep Eagles' pass rush that won't get tired like the Falcons did last season and both strong safeties vs. elite tight ends in Philly's Malcolm Jenkins-New England tight end Rob Gronkowski and the Pats' Patrick Chung-the Eagles' Zach Ertz.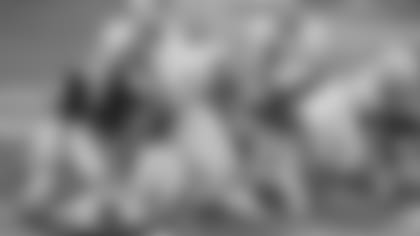 The 49ers goal-line stand in Super Bowl XVI led to the Bengals' loss in the only Super Bowl for Ken Anderson (14).
But this is what makes Collinsworth Colllinsworth. He remembers how the Pats were ham-handed early with the Jags' run-pass options (RPOs) in the AFC title game and believes Eagles quarterback Nick Foles is in a groove with his own RPOs.
"Those quick single reads … They struggled with that," Collinsworth says of the Pats. "The three receivers to one side, fake to (Jags running back Leonard) Fournette and go the other way. You can actually see the defense divide. Which makes the RPOs so tough. You have to cover (the width of the field) the 53 and a half yards, whatever it is. But (the Pats) have Bill Belichick and Matt Patricia and two weeks to solve the puzzle."
Some things need about three minutes to figure out. With 3:20 left in Super Bowl XXIII and the Bengals leading the 49ers, 16-13, they had 49ers quarterback Joe Montana pinned on his 10 when Collinsworth famously upbraided his teammates for celebrating early.
"The bizarre part of it is it was the worst of all worlds," Collinsworth says. "I knew they were going to score. I also knew they were eating all the clock, so in some weird way you're out there thinking, 'OK, score now ... At least give us a chance.' That was the magic of that drive."
Better receiver or analyst?
"In the world of what have you done for me lately, it's been a long time since he caught a pass in regulation," Wilcots says. "I know he's been able to call some big games and do a good job, so I'm going to go better analyst. But that's still a pretty high bar."
Truth be told, Collinsworth is still looking for that magic drive.
"I hope I just get through. I'm like (Bill) Belichick," Collinsworth says. "I just want to get through one more game, man. We can figure it out after that."