Shortly before the 2016 season, I did a lengthy interview with Bengals president Mike Brown where we discussed the greatest coaches in Bengals history. I ended that interview with the following question:
Why is coaching continuity so important to you?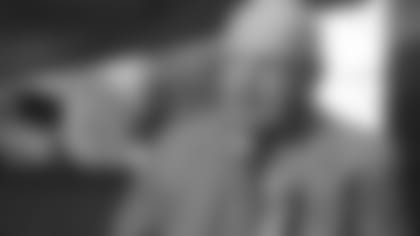 "The obvious thing is that when we are all singing from the same hymnbook and know the words it helps," Mike told me. "You do things without having to ponder why. It's incorporated in you and I think that's a good thing not a bad thing. Yes, there's the argument that change helps and I think periodically the people that argue that are correct, but I think when you look at the National Football League there's way too much turnover. The owners turn over the coaches at the end of the year – about seven go every year, about a quarter of the coaches. It takes the heat off the owner, but I don't think it's justified in that many cases."
The Bengals owner clearly isn't afraid of facing some heat.
As the son of one of pro football's all-time greatest coaches, Mike is fiercely loyal to the coaches he employs. Perhaps seeing his father Paul get fired in Cleveland after winning seven championships in 13 seasons left an enduring feeling that good coaches are not "hired to be fired."
Did he stick with David Shula or Bruce Coslet for too long? I suspect that Mike would say yes. But Sam Wyche did not get the Bengals to the playoffs in his first four seasons before leading them to the Super Bowl in his fifth. And following the 2010 season when public sentiment called for the Bengals to make a coaching change, Mike elected to stick with Marvin Lewis. The immediate result was a run of five straight playoff appearances.
In another interview with Mike, I asked him why he didn't follow in his father's footsteps and get into coaching.
"It's what I wanted to do with my life," Mike said. "I found it fun. The only coaching job I ever had was helping coach the Harvard freshman football team – how's that for big-time football? But it was the most fun of anything that I ever did. I wanted to be a coach but my father told me that I wasn't going to do that."
Did he tell you why he didn't want you to follow him into coaching?
"He thought it was perilous and a tough way to make a living. People eventually turned on you and it ended in a hard way. Almost always. And I don't think he wanted me to have to go through that."
Is it any wonder that firing a coaching staff is not a decision he takes lightly?
You can argue that Mike is loyal to a fault and that it was time for a change, but the Bengals owner believes in Marvin Lewis.
Three years ago it appeared that Lewis had built a team that was capable of making a long playoff run. The Bengals were 10-and-2 and the number one seed in the AFC playoff race with four games to go when Andy Dalton broke his thumb. Even without his starting quarterback, Marvin was one minute and 36 seconds away from winning his first playoff game when Jeremy Hill's fumble led to the gut-wrenching collapse against the Steelers.
In December of last year I asked Mike Brown if he was "angry, disappointed, or in disbelief at the end of that playoff game?"
"It was hard," Mike said. "I thought we had won the game. It was a tough game. We somehow came up with a way that I'm not sure I understand even yet that caused us to lose the game. There are times in the National Football League where you face real disappointment. It's part of it. And you just have to keep on trudging. Yeah, did it hurt? It hurt in a very real way. But you can't just cry in your beer. You have to take the next step and keep on going."  
He's made the decision to "keep on going" with Marvin Lewis as his head coach. Time will tell if it pays off.