Whether it was head coach Marvin Lewis using gentleness or humor while cutting a player, or defensive coordinator Mike Zimmer's observation to second-year tackle Devon Still that he doesn't play tough in a brass-knuckles one-on-one, or offensive coordinator Jay Gruden's profane plea for excellence to start the day, the Bengals coaching staff continued to get top billing in the HBO series Hard Knocks.
HARD KNOCKS ON HBO
[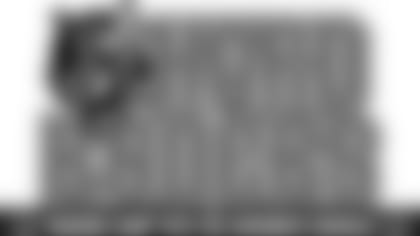 Hard Knocks schedule, video clips, analysis, more](/news/article-1/Hard-Knocks-viewing-schedule-on-HBO/b1ab4727-e486-4591-9008-bcc6f598fd4d)
Players did have their moments in Tuesday night's fourth episode that took the nation through the 24-18 loss in Dallas and the first major cut. Defensive tackle Domata Peko driving his two sons to their first day of school and left tackle Andrew Whitworth's toddler twins taking turns tumbling on his rehabbing knee while the family watched the Cowboys game were highlights.
"Dad, are you going to beat the Steelers this year?" Domata Peko Jr. asks.
"That's our plans," Dad says and his son reminds him he's got a sibling on the way, "Then get to the Super Bowl and win it and get a ring for Baby."
And rookie defensive end Margus Hunt's progress in just his fifth year of football continues to be a fruitful storyline providing some huge laughs. Asked by a teammate what they eat "over there" in his home country of Estonia, Hunt deadpanned "plutonium … just straight up growth hormones."
But this was an episode dedicated to a higher authority, symbolized by an NFL Films camera capturing the lightning bolt that wiped out practice one day last week.  
Even the Hunt saga was supported by the coaching angle. Last week defensive line coach Jay Hayes worked with one of Zimmer's greatest players, former Cowboys end Greg Ellis and his 84 career sacks as Ellis stopped by to lend some pass-rushing expertise.
The scene where Ellis offered the overwhelmed Hunt some simple advice is compelling for its simplicity.
"Don't let the game get too complicated for you," Ellis tells Hunt. "I went through the same thing. ... You have the ability to be a $100 million player, but you have to be able to simplify the game up here (in the head) and everything will be OK."
Gruden's plea was just as compelling, but more jarring after what he deemed a horrendous practice during the trip to Springboro High School. The next morning he lit up his players in the offensive meeting.
"That is Mickey Mouse horse (bleep) football right there and we all had our hand in it. We can't do that if we want to be as good as we want to be," Gruden said. "Concentration and focus. You have to have it in this game or otherwise you'll get your (butt) beat. ... You'll be ranked 18th in offense and go 9-7 or 8-8 and you'll be (bleeping) home watching the playoffs every year. Yesterday we took a major step backward and today we have to take two steps forward."
Zimmer is the one usually associated with high-profile tirades, but his quietly passionate heart-to-heart with Still in his office shows what true coaching is. He called in Still, the 2012 second-rounder, for one of those talks that can turn around a career.
He started by asking Still what his goals were and when the response was he wanted to embrace the backup role and make sure the line play didn't drop off when he went in, Zimmer saw his opening.
"You have to have higher expectations than that. I don't want you think of yourself as a backup," Zimmer said. "I want you to think ... hey, I'm a starting defensive tackle. Right now I'm playing behind one of the best guys in the NFL. There's no reason you can't be a dominant defensive lineman if you pick up your intensity level. I think you're a tough guy. I don't think you play like a tough guy. We need you and I need you to play a lot better than what you're doing.
"I don't want you to wash out. I don't want you five years from now saying, 'What the hell happened?' "
Then Zimmer asks Still, "Want me to get on you harder?" and Still says yes.
"OK, I'll do it," Zimmer says. "I'm going to ride you then. I need you to help me," and Still gets up with an "I got you."
Later in the show Zimmer gets a big laugh when arrives at his house in Dallas the day before the game and shows around linebackers coach Paul Guenther. There is the photo of Zimmer shaking hands with President Bill Clinton when the Cowboys won the Super Bowl in Zimmer's second year in the NFL and he says, "That's when the president got to meet me."  
But the kind of stuff that gets Hard Knocks Emmys is that meeting with Still. Well, that and some big-time-up-close-and-personal shots from the game in Dallas featuring wide receiver A.J. Green, linebacker Vontaze Burfict and Hunt's first NFL sack.
The scoreboard and stat sheet aren't as pretty. Four turnovers. Lewis doesn't repeat his emotional "Be A Pro" lambasting in the Hard Knocks of '09 after a brutal effort in that preseason. But he does tell his team what he'll tell the media five minutes later.
"You don't just get to shake it off. When you turn the football over, when you don't win on third down you lose football games, men. I don't care how good you start, you lose. That's what happens when you don't take care of the ball. So we better get our mind right and get our (butt) to work and understand that we ain't where we need to be … I don't care who played tonight. We aren't where we need to be. So puffing that smoke up your (butt) that everybody's been doing, you're back to reality. We don't have time to wait. We'll learn from this when we get home and we'll come out of here a better football team from today. And that's what this is about: a better football team from today."
Lewis showed his own versatility the next day when he sat down with tight end Richard Quinn just after he was released. Quinn asked Lewis if the club "could praise" him when other teams called.
Lewis said of course and told him he'd be OK. "You married up … you outkicked your coverage," and that made Quinn smile.