Updated: 2-9-08, 11:10 a.m.
HONOLULU - Charles Collins, who may talk to Chad Johnson more than anyone in the universe, is convinced Johnson doesn't want to leave Cincinnati.
Collins spent some time with him after Friday's AFC practice and came away believing he is venting instead of posturing.
"His feelings have been hurt from the season. He's frustrated. He wants to win," Collins said. "Coupled with the stuff in the media and how he was been portrayed (during the season) and it's really not him. So now, that's his way of venting. It's more venting than anything. It's not money. He wants to win. He wants to play. I just think we've got to find a way to put a hand around him and make him understand we want him to be successful. But he has to help us help him."
Collins, Johnson's position coach at Santa Monica College in California, grabbed him, hugged him, and kissed him at the rope line before the AFC took the field Friday morning.
"He was good," Collins said. "He doesn't want to leave Cincinnati. Not at all. Not at all."
Johnson certainly has been talking like that for the past month, particularly last week at that Super Bowl Week forum, and he hasn't stopped here. But after listening to him Friday, members of the national media are also convinced he realizes the Bengals aren't going to trade him. "Wherever," said Johnson, when asked where he thinks he can win, pointing to the striped B on his sleeve.
"Can it still be in Cincinnati?" Yahoo.com asked and he said, "Cincinnati. That's where I am. That's who I play for. See the B?"
Later he said, "It is what it is. I don't have a choice. It's common sense. Nothing has happened. I've voiced my opinion on how I felt."
Later still, he said he knows that there are people that love him in Cincinnati.
"I love them. Nothing has changed," he said. "I came to Cincinnati with one objective: To make sure it would never be how it used to be. That's it. To make sure the fans enjoy every time they turn that TV on. Cincinnati as a team, as an organization, has never had the kind of excitement that I bring to the game.
"I'm not perfect. The last person that was perfect died (thousands) of years ago. I'm going to drop a ball here and there. But I'm going to do it to the best of my ability, and you'll never see another person that works at his game like I do. But right now I think I've earned the right to express how I feel."
in trying to express those reasons, he took the opposite tact Friday from Thursday's media snub and held court after practice. He still left the reasons for his unhappiness as vague, but he did say it's not about money and stems from his frustration at going 8-8 and 7-9 since making the playoffs in 2005.
"We're going backwards and I don't like it," Johnson said. "I know one thing: I'm tired of losing. You only get to the postseason by winning. We're going backwards, 11-5, 8-8, 7-9. What's going to happen next year? I want to reap the benefit of all that hard work I've put in. The minicamps and the damn two-a-days. It's just frustrating. Now it's built up ... I don't know what's going to happen."
Collins has seen and heard this before. He says that Johnson wants to win so badly that his emotions take control.
"In my mind, that's what this all stems from," said Collins, who believes the two sides can find a middle ground. "He just wants to win and he just wants to play. Let him know they do care about him and find a way to get him to understand he's here just do his job and play and don't let all the outside distractions get in the way. He has goals he wants to get to and they all revolve around winning."
Johnson insisted it's not about money.
"There's stuff on my mind," he said. "I've earned the right to express myself just like teams express themselves when they have issues. I haven't said anything negative. I'm really trying to keep it positive like I do anything that comes from my way, one, and off the field. My focus is enjoying the offseason and getting ready for next year.
"It's not about money. If it was, I'd say, 'Look, you need to get together.' ''
Johnson again referred to general "in-house" carping about his play during the last season as the reasons for his displeasure. But when asked if he's OK with head coach Marvin Lewis, he said, "Yeah ... our relationship hasn't changed."
Johnson admitted he got distracted last season by outside forces and tried to please everyone ("That's one of my problems," he said) and said Friday, "I think right now in this situation Chad has to worry about Chad. (Worrying about the outside) has kind of bit me in the (butt)."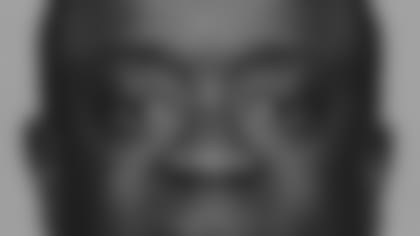 Ray Oliver, the Bengals assistant strength coach, also spent some time with Johnson here on the field at the Ihilani Resort, and left feeling Johnson is in for the long haul. He has high regard for Oliver's bluntness and, "He's kept me over 200 pounds," Johnson said.
"At the end of the day, he's a Bengal," Oliver said. "He knows it. That's what I got out of it."
If he was the eye of the storm Thursday, he was just the opposite as the all-seeing eye Friday.
He talked to all media outlets big and small. As he walked off the practice field, he signed for and posed with children from the Make a Wish Foundation. The NFL brushed off an incident with one of its public relations officials and indicated he would not be fined.
Johnson reportedly shoved Mike Lipman as Lipman unsuccessfully tried to get him to speak to the media Thursday. But on Friday, Johnson said that when Lipman put up his arm to stop his advance as he walked away from reporters, he pushed it down.
"I'm walking, he put his hand up there and stopped me and I said, 'What are you doing? Excuse me.' "
On Friday, one witness said that Johnson brushed off the arm and that Lipman didn't think anything about it.