Whether it's presiding over the Cincinnati skyline in Cover 2 on the cover of the Bengals pocket schedule, bumping and running with the kids at his free clinic, or manning up with fellow starting cornerback Johnathan Joseph and other defensive backs in the film room, Leon Hall looks at ease looking at ease in his second season.
With new coordinator Mike Zimmer's old-school edginess marking one side of the Bengals defensive transformation, Hall's quiet assertiveness marks the other as the torch gets passed a year after the Bengals defense got torched on big plays and even bigger injuries.
Cornerbacks Deltha O'Neal and Blue Adams, along with safety Dexter Jackson, are the only players in the secondary that have played at least 50 NFL games. Last week, with Jackson nursing a strain and Adams and O'Neal not attending, that wasn't a snapshot of the future; it was a mural.
"He's got great work ethic and he's a really good player. You combine those qualities and people tend to gravitate to guys like that," says secondary coach Kevin Coyle of Hall. "His role as a leader is going to continue to grow and it's going to be significant this season."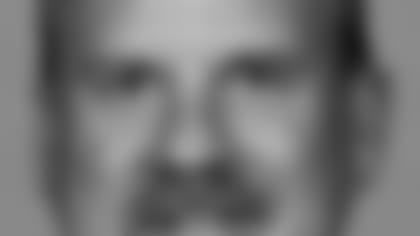 With Zimmer up in the faces of kids who want to play up in the face, there is a sense that the days of 10-yard catches on third-and-nine and whiffed tackles may be gone, too; key elements in Hall's game. In Hall and Joseph, two of Cincinnati's last three No. 1 picks, Coyle knows he has guys that crave to be known as all-around corners.
"They've got some chemistry there," says Coyle with the Bengals now halfway through their dozen voluntary workouts. "I think they realize they've got a responsibility as first-round picks. 'You're a guy we brought here with the idea to be a dominant player.' ''
Hall, who won't turn 24 until December, may be on the cover of the schedule, ("I don't know why, maybe they thought it was a cool picture," he said) but Joseph has been one of the camp highlights with his coverage. He's free of last season's injuries he could never shake once he suffered a stress fracture in his foot. That sudden closing speed now looks to be back and Zimmer has taken fond notice.
Plus, Coyle thinks the Mojo J. Joe has developed with Hall has been a factor, along with emerging third corner David Jones.
"Teams that have really good corners on both sides, that's what they're looking for," Coyle says. "They compete against each other. They not only want to win, they want to be known as a pair of guys, three guys, five guys. We want the whole secondary to have an identity. They set the tone."
Hall, Joseph, Jones and safety Marvin White began the post-practice migration to the film room, expecting others would join. Word is that Joseph one day last week sat next to Hall as Hall worked the laptop to go through that day's practice script. "That's just the way we sat. I don't do it all the time. We started doing it and other guys started catching on," Hall says. "For me and J. Joe (leadership) is a big thing this year. There's a lot of responsibility at corner, especially with the defense we're implementing now. Definitely have to be a leader out there. That's one thing (Zimmer) told us: you have to cover. If the corners cover well, then our defense is going to be really good."
Zimmer coached the Cowboys secondary six seasons before becoming the coordinator for seven and he has teamed with Coyle and assistant Louie Cioffi to pound home a hard-nosed mentality into a DB group that has driven head coach Marvin Lewis nuts with lack of tackling.
(Now may be a good time to recall what former Cowboys safety Darren Woodson had to say when Zimmer was hired back in January: "We had some great arguments in the film room. Those guys better get ready. They're going to be hitting in practice. No arm tackles. It will be a game-time mentality. The guy can get it done.")
In Zimmer's forays into each position group, he has crawled all over Hall and Joseph in an effort to reinforce the principles of physical play and aggressiveness.
That figures to make Hall even more comfortable as Coyle preaches the idea that they have no zone corners or man corners or Cover 2 corners as they bid for versatility. Hall not only led the team in his rookie year with five interceptions, he finished fourth with 85 tackles and tied for fifth with nine special-teams tackles.
"That's how I came out of Michigan; I was known as an all-around corner," says Hall, who loves Zimmer's tough love with the DBs. "It needs to be. That's the thing I like about him. My coach at Michigan was really hard-nosed. He's got a lot of knowledge. He could coach any position, really. J. Joe and I and D. Jones, too, we just sit back there and soak it up."
"It's totally different," says Hall of the secondary's "disruptive" approach under Zimmer. "It's more aggressive; getting hands on people. That's what I like to do. You can be aggressive with receivers in zone, too."
Certainly the Bengals were aggressive in putting Hall on the sked cover. It probably had a lot to do with the skyline shot that came out of a photo shoot last year. But as Coyle says, "We've got a lot of solid guys, and Leon Hall is definitely one of the guys you'd like to be identified with the Cincinnati Bengals."
Coyle was extremely impressed with how Hall handled himself at last week's clinic in South Avondale in which 300 children were schooled on football, sportsmanship, teamwork and self-esteem. Just as importantly, Mercy Hospital gave free health screenings for all the parents.
The program began with Madieu Williams' foundation, but since it is now in Minnesota, the slot was offered to Hall and he readily agreed even though he's only just coming off his rookie year.
"Usually young players don't get out into the community like that until they're more established," Coyle says. "But it was great for Leon to realize just how important something like that is to the kids and parents involved. I'm sure it opened his eyes a little bit."
Not only were Coyle and Lewis there, but Coyle thought he saw more evidence that youth is taking ownership of the secondary when he saw guys like Joseph, Jones and safeties Chinedum Ndukwe and Kyries Hebert show up and help at the clinic.
"That's a good sign," Coyle says, and Hall says it was an honor to pick up Williams' baton. Another event is planned for during the season.
"After seeing that," Hall says, "you can understand how the kids would have been heartbroken if they didn't keep it going."
Hall, raised by an older sister and then his uncle on the San Diego outskirts after his mother died when he was 12, also has other causes in mind. Octagon's Jennifer Carr, from the agency that represents him, is encouraged after watching Hall interact at the clinic.
"A product of a single-parent household, Leon wants to reach out to kids from backgrounds similar to his," Carr writes in an e-mail, "and provide inspiration and motivation to them."
Hall's comfort level stretches to the east side of the skyline, where he and his wife Jessica of almost a year have settled into a house in Anderson Township.
"We like the city. It's low-key. That's the way we like it," Hall says. "She's from Detroit. She loves the big city, but I think she's getting comfortable."
Comfortable enough that when Jessica celebrated her birthday on Draft Day last month, not only did her family and friends come down from Michigan but they invited neighbors. The Halls have also spent time in the other homes on the street when they're not going to dinner on Beechmont Avenue or in Newtown, or heading to the Tri County area to shop.
"Everyone's nice. They don't bother you, but they don't ignore you," says Hall, a video game junkie who says he's going into GameStop too much.
Jessica likes to dine in Tropicana at Newport on the Levee, but the Halls will also stay close to home to eat at the Red Robin, or maybe the new O'Charley's. If they have friends from out of town, breakfast at First Watch is a given.
"I like the area because everything is close," says Hall, who is one of the first guys to watch on a defense in transition.