Safety Chinedum Ndukwe, out for about a month with a knee injury, says he's ready to get back into the mix after returning to practice in a limited form Wednesday and Thursday but hasn't gotten the word yet from the coaches.
"Football is football. I feel like I'm good to go and have a good idea of what we're doing on defense,' said Ndukwe after Thursday's practice. "It's covering and tackling and those two things are a mindset. ... I won't be rusty and mentally I'm 100 percent." Last year when Dexter Jackson was hurt, Ndukwe started the last two games and had two interceptions and a fumble return for a touchdown. Now with Jackson (thumb) missing the last two practices, could the same scenario be in the offing?
Also not practicing was David Jones (concussion) and safety Herana-Daze Jones (hamstring).
In Tennessee, defensive tackle Albert Haynesworth (concussion) didn't practice for a second straight day but he's expected to play Sunday. Also not going again was RB Quinton Ganther (hamstring), DE Jacob Ford (chest), quarterback Vince Young (hamstring, knee). Linebacker David Thornton (shoulder) was limited.
For the Bengals, center Kyle Cook (illness), cornerback Johnathan Joseph (hamstring) and defensive tackle Pat Sims (toe) were on the field in limited fashion. So was wide receiver Andre Caldwell, who suraced again with a toe injury.
Haynesworth, the Pro Bowler coming off a two-sack game, told The Tennessean Thursday he's playing even though he's missed the last two days of practice.
"If I keep improving like I am,'' he said, "I should be perfect on Sunday."
As much as the Bengals respect Haynesworth, he has the same regard for Bengals quarterback Carson Palmer.
"If you put him in seven-on-seven and he doesn't have any pass rush or nothing, he can just sit back there," Haynesworth told the paper. "He is maybe the best that's ever been if you just let him sit back there and throw. He might be just as good as Peyton (Manning) if not better."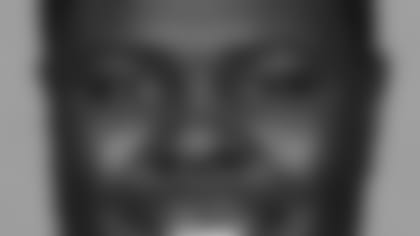 RUCKER IMPRESSING:
Rucker (foot) returned to practice Thursday and took part in the first part of the workout. Cornerback David Jones (concussion) and safeties Herana-Daze Jones (hamstring) and Dexter Jackson (thumb) didn't work again, so the hope has to be that Ndukwe (knee) can go after being limited Wednesday.
"I thought Frostee played his best football that he's played here. I was very pleased when I watched the tape, and I hope he can continue to build upon that," Lewis said Wednesday. "That was good for him. He's been on scholarship for two years now (out with injuries), so it was good for him to get out there and have some production and make some plays. His technique was certainly as good as it's been. He has to be more consistent with it at all times, but I really thought he was a factor against the run."
Also Thursday the Bengals signed tight end Nate Lawrie, a fourth-year player from Yale, to the practice squad. Lawrie played in three Bengals games last year. He was with Cincinnati in the 2008 preseason, playing in all four games with five catches for 48 yards. He was released on Aug. 30. Prior to Thursday's signing, he was on Baltimore's practice squad (Sept. 1-9).
To make room for Lawrie on the practice squad, the Bengals released tackle Dennis Roland. A first-year player from Georgia, Roland had signed to the practice squad on Sept. 3.
Lawrie admitted he got some funny looks when he returned to the locker room after spending opening week on the Ravens practice squad. There was some suspicion in the locker room after Sunday's 17-10 loss to those Ravens that Lawrie and right tackle Willie Anderson, cut on Aug. 30, had tipped off Baltimore so well on the Bengals offense that they were held to their lowest yardage total (154) in eight years.
"This offense has been playing against that defense since before I was a Bengal," Lawrie said. "They know each other so well. They kind of came to up to me and asked if we had been working on anything special for them and at that point I hadn't seen a playbook (for the game). There was really nothing to give them. It's an easy thing to point to. People were giving me funny looks."
Lawrie got cut despite having a pretty good camp and with the Bengals set with three tight ends, he felt it was time to move to a team that had a need.
"Baltimore was pretty banged up at tight end and they just brought the third tight end over from the defensive line," Lawrie said. "On paper it looked good. But it didn't shake out that way. I have no animosity with Cincinnati. I'm glad to be back and help contribute to a win."