After Joey Porter's backpedal straight out of a Dick LeBeau zone blitz, the biggest fallout from NFL commissioner Roger Goodell's new player conduct policy is going to come in two weeks in the NFL Draft.
With players facing longer suspensions and teams facing sanctions for multiple offenders, draft boards across the NFL are conforming to the new climate.
"I've talked to six teams that have taken players off their boards and that's more than in the past," says Rob Rang, senior analyst for NFLDraftScout.com.
Bengals president Mike Brown and head coach Marvin Lewis led the way back in January when they said the club won't be taking the character questions that have marked the last two drafts.
But how long will the draft intolerance last among the teams? A decade? A year? A round?
"I think it's here permanently. What Goodell did has been a long time in coming," says Jerry Jones, publisher of the draft survey, "The Drugstore List," who sat in more Bengals drafts than any other draftnick.
But Jones also says in the same breath, "Someone will take them at some point."
"By the end of this draft," says a personnel man not in the Bengals division, "we'll have a pretty good idea of how teams are going to respond to what the commissioner has done. But I still think (guidelines) have to be better defined. If you're going to suspend guys for just one thing, we're not going to have enough guys for a league. And that makes this draft tougher to predict."
The resolve of Brown, Lewis and the rest of the NFL won't be tested until players like Florida defensive tackle Marcus Thomas, Miami of Florida safety Brandon Meriweather, and UNLV cornerback Eric Wright fall like sirens down the board.
"Then there are going to be teams that are going to be desperate and feel like they have to take them," Jones says.
But after six draft picks in the last two years have been arrested, don't look for the Bengals to be that desperate.
Or another 8-8 team like the Rams.
"It's just not the Bengals, that's for sure," Rang says. "Look at the Rams. They took (LSU defensive tackle) Claude Wroten even though he had (marijuana) problems and their first-round pick, Tye Hill, had some question marks when it came to attitude."
Thomas is red-flagged because he was suspended his last two seasons for drugs. Meriweather had been highly involved in two ugly on-field brawls as well as a trigger man in a shooting incident. Wright transferred to UNLV after he was arrested for suspicion of rape and while nothing ultimately became of those charges police did find 136 Ecstasy pills in the apartment he shared with a roommate, according to Internet reports.
Former Bengals quarterback Boomer Esiason can sense the shift in climate on this Draft Day, and he welcomes it.
"Let's face it, teams will always take chances on guys but what has happened has been a long time in coming," says Esiason, a CBS studio host. "(Questionable) guys will go later and when they do go and then sign, it's going to come down to how teams can make sure they can recoup their signing bonuses.
"I'm cautiously optimistic about what Goodell has done," he says. "Something had to be done. Perception is reality and the perception is it's out of control."
Esiason arrived as a rookie in Cincinnati in 1984, the same year running backs coach Jim Anderson joined the Bengals. Both agree that kids haven't really changed but society has. Esiason has always said through this crisis that his Bengals teams had issues, too.
"Hey, two of my teammates (Brian Blados and Joe Walter) got in a fight at The Waterfront and Jeff Ruby banned the team," Esiason says of the restaurateur. "And I was one of the owners.
"The one thing that is different is all the hangers-on. I don't remember that. And the kids today have this sense of entitlement that we didn't have. Maybe it's because we didn't have any money. But the biggest difference is the media scrutiny."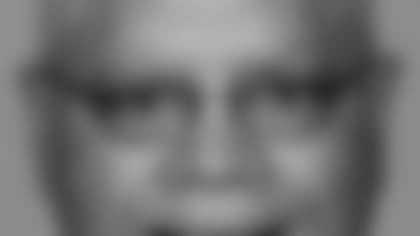 "I don't think kids are worse," Anderson says. "There is more media attention. There have been things happening, but it was a close-knit society, there wasn't the mass media that we have today. Nothing is swept under the carpet."
The major differences for Anderson in the past 24 drafts are the influx of younger players and a lack of athletes to fill the four teams that have been added since '84.
"Not as many athletes are getting into college," he says. "They're not getting there for whatever reason. It could be because of the stricter requirements, or the toughening of the rules, or it could be because of what's happened to our inner-city schools. But they're not getting there."
And nothing in this character debate is cut-and-dried. If Corey Dillon, the Bengals all-time leading rusher, came out of Washington this year with baggage that dropped him to the second round 10 years ago, Anderson isn't so sure the Bengals would ignore him even in this climate.
"The guy was a great player for us; the numbers say it," Anderson says.
Yet most observers believe in the current climate the Bengals simply can't afford to draft a Dillon. Or a Chad Johnson or a T.J. Houshmandzadeh. Even if Johnson and Houshmandzadeh had primarily only the JUCO tough upbringing tag.
"You can still get a great debate on it. We're probably past the days of giving guys third and fourth chances," says the personnel man.
Brown has never hid his philosophy. Lewis talked about that second-chance mentality last month at the NFL meetings.
"Say what you want about Mike Brown," says Esiason, who has. "But I can give you a list about 30 names that Mike has given a second chance. That's the way he feels. Hey, we know you made a mistake. We'll try to help you. Now, would he give that guy a second chance if he couldn't play? No, but I think it says something about Mike and he never gets credit for it.
"Yeah, sometimes it's been a detriment to the team, but sometimes it hasn't."
Anderson saw that in the Dillon selection.
"That's what America is all about, right?" Anderson asks. "Rooting for the underdog. Making good on another chance."
Yet the Bengals haven't always sacrificed character for talent.
In 1998 Brown asked his coaches to consider taking a talented yet troubled wide receiver with the 17th pick in the draft. But since this was just three years after taking another prickly personality at wideout in Carl Pickens, head coach Bruce Coslet wanted no part of this fellow named Randy Moss and that's a major reason the team got one of its team leaders over the next decade in linebacker Brian Simmons.
"If you're going to give out credit or blame, I would think Marvin has to get some of it, too," Esiason says. "He gets a chance to meet with these kids, shake their hands, and say what he thinks."
Esiason, who played with Dillon his rookie year, puts him in the same class with Moss.
"Not an evil guy," Esiason says. "For a long time he was the only reason to watch this team. But he couldn't deal with the losing. He didn't have other guys around there to reign him in."
But Anderson also has seen the other side of the coin.
He wasn't here when fullback Stanley Wilson was drafted, but he was the guy who found him in a cocaine stupor the night before Super Bowl XXIII.
"Burn me once, shame on you," Anderson says. "Burn me twice, shame on me."
But what counts as burnt? Chad Johnson had tons of questions hovering over him, yet he's never had a problem here in not only becoming one of the faces of the franchise but of the entire $6 billion annual NFL operation.
"There's a difference between being a character and having character issues," says the personnel man. "I love Chad Johnson. I mean, there might be times his coaches or the owner says, 'I wish he hadn't said that,' but he's not out drinking and carousing the streets at 3 in the morning. I think maybe teams are going to spend more time researching background."
The Bengals do spend time researching background, contrary to the picture pundits love to erroneously paint. Their scouts begin stockpiling information on prospects often a year before the draft. But different teams do different things with the information.
For instance, Rang says some teams had wide receiver Chris Henry marked down as "a shady character" in the 2005 draft and wouldn't consider him. The Bengals researched him to the point they were one of the only teams that brought him in for a pre-draft visit and picked him in the third round.
That's where they took defensive end Frostee Rucker last year even though they knew he had a possible charge of spousal battery hanging over his head as well as a college transfer under the cloud of an off-field incident.
"I don't think teams had Frostee as undraftable, but they had him going later," Rang says, and Rucker has had no problems here.
There was no legal paper trail on Henry before the '05 draft as far as arrests. The problems at West Virginia were with coaches and teammates, but after spending time with him here during a visit the Bengals coaches were convinced not only that they could work with him but that his 22 touchdown catches in 23 games would translate to the pros.
They were right. Of his 67 catches in two seasons, 15 have been for touchdowns, and they have said he's been no problem at Paul Brown Stadium from 8 a.m.-5 p.m. But his four arrests and two infamous traffic stops away from the facility turned him into a poster child.
Lewis has insisted there were no signs of legal trouble and that Henry's problems blindsided the team.
Which points to the basic unknown that all owners, coaches and scouts face in seven rounds. Before and during Goodell's term.
"Second chances?" asks the personnel man. "I still think teams have to talk about that and every team has a philosophy. In the end, you have to go with the percentages. We all think we can change guys, but the percentage is that most of them don't."