GEORGETOWN, Ky. - You'll forgive Bengals receiver Antonio Chatman if he's a bit bored by the Brett Favre circus.
Chatman, who makes his first trip to Green Bay Monday night since he caught 49 balls from Favre in 2005, has already heard a Favre retirement speech. He said he was in a meeting with fellow receivers Donald Driver and Javon Walker and some other Packers that season when Favre said he was going to hang it up.
"It's been going on for awhile," Chatman said after Thursday's practice, calling Favre's trade to the Jets, "sad."
"You would think the great Brett Favre would retire in Green Bay instead of getting traded," Chatman said. "I think he definitely should have kept playing with the kind of year he had last year. I think he made his judgment too fast."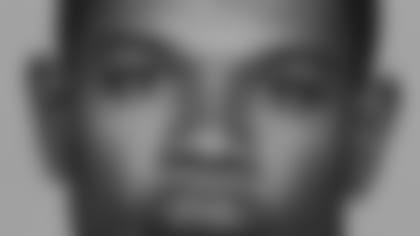 Chatman says the Packers still wanted to re-sign him after they didn't tender him as a restricted free agent, but with Favre retiring, another system coming in with new head coach Mike McCarthy, and an opportunity to play with Carson Palmer, Chatman was sold on Cincinnati in 2006 free agency.
"I figured why not go for a fresh start and, besides, I always wanted to play with Carson," said Chatman, a fellow Californian who went on to play his college ball at the University of Cincinnati.
Even though Favre didn't retire and Chatman has been able to catch only 22
balls in two seasons because of injury, Chatman says he's happy with the call.
"Because I love Carson," he said.
So who better than Chatman to preview the Oct. 12 matchup in New Jersey between Palmer and Favre?
"Brett is more unpredictable," Chatman said. "Carson is technically sound. If you look at Brett's technique, you would think he couldn't play. Carson is just solid. Very smart. Precise. That's what I love about him.
"Yeah, Brett's a gunslinger. But if it's one thing he knows, he knows the game. He remembers every team and player he went against when he was young. He knows all the keys and the little hints."
Palmer leads Favre, 1-0, by virtue of the 21-14 win over the Packers at Paul Brown Stadium on Oct. 30, 2005 that Chatman has always insisted deserves an asterisk. Chatman, who caught a career-high eight balls for 97 yards that day, says the Packers would have tied the game in the last minute if a fan hadn't jumped out of the stands and swiped the ball from Favre to hold up the game.
SGT. STRIPES: Sgt. Mike Garvin, trying to get his back healed so he can get back to his men in Iraq, knows a little something about leadership.
Which is why he named his youngest son Carson after the Bengals quarterback and 11 months later they showed up together Thursday afternoon at practice.
"I'm a huge Bengals fan and Carson is a leader out there and that's the way he's going to be," said Garvin as he held Carson in his tiny No. 9 Palmer jersey on the Georgetown College sidelines.
Head coach Marvin Lewis is a big-time admirer of the military, so Garvin, a graduate of Glen Este High School, is a natural to address his boyhood team after practice. Garvin, a 13-year veteran who watched Saddam Hussein pulled from the hole and then guarded it during the ensuing investigation, suffered a slipped disc when an IUD blew up behind him.
"I'm going to talk about the same concept we use in Iraq," Garvin said. "It's teamwork. Everybody is biased against the defense, but it's not about offense to defense. It's about doing a mission like we do over there. And their mission is winning the Super Bowl."
A tight schedule didn't allow Garvin to speak, but you can be sure Lewis made his point before introducing him and then asking him to break the post-practice huddle.
Several players and coaches such as Palmer, Chad Johnson, Andrew Whitworth, offensive coordinator Bob Bratkowski , and special teams coach Darrin Simmons, among others, stayed back to shake his hand.
"It's an honor, sir," Garvin said when Simmons thanked him for his work in Iraq.
Garvin went back to Iraq, but he discovered he needed surgery in order to carry his equipment and is now stationed in Ft. Hood.
"I want to get back and be with my men. It's a very dangerous place," Garvin said, nodding to the stands. "Any of these people could be the enemy. They all dress the same. The currency is in a tough situation over there and the terrorists are paying people to make and use (explosives)."
The Bengals and the military run in the family. Garvin's father served in Vietnam and when he came back he took his son to watch the Bengals train at Wilmington College. His perpetual display of Bengals gear in Iraq allowed his mother to find him on CNN.
"Sports is so important over there," Garvin said. "They've really improved the communications with satellites and the Internet, so you can see pretty much every game. We'd say, 'OK, let's go out and do this job, do it right, so we can come back and watch the Bengals.' "
After Garvin met with the team, he had one bit of business left.
"I want to get a picture of my son with Carson," Garvin said, "so when he's older he can see who he was named after."
SLANTS AND SCREENS There is a pretty good idea who isn't going to play Monday night in Green Bay from the shelved list at Thursday's practice. It includes running back Rudi Johnson, wide receiver T.J. Houshmandzadeh, cornerback Ethan Kilmer, safety Herana-Daze Jones, and linebacker Rashad Jeanty, to go along with defensive end Antwan Odom and safety Chinedum Ndukwe.
Jeanty has practiced very little the past week with an undetermined ailment and there seems to be some concern he might miss a couple of preseason games. Right tackle Willie Anderson didn't dress Thursday after coming off the field late in Wednesday night's practice with an undisclosed ailment. He did, however, participate in stretching, indicating he'll work on the side. Three representatives from the Ohio State Police gave a DUI presentation to the team before practice. Cornerback Deltha O'Neal returned to practice. Defensive tackle John Thornton, who has made a mark in the community for his fundraising to fight Autism and runs a web site development company, is on The Cincinnati Business Courier's 40 under 40 list of notable young Cincinnatians.