The Monday chirping, of course, buzzed around Bengals quarterback Carson Palmer showing up for the start of offseason workouts without his two top receivers in T.J. Houshmandzadeh and Chad Johnson.
But Antonio Chatman, fresh off a Chad workout in Los Angeles, showed up at Paul Brown Stadium the way he's never been in two Bengals regular seasons.
And if he's healthy, Charles Collins, junior college coach of Johnson and Chatman, says Chatman can be "a poor man's Steve Smith."
"He can do one thing that Chad and T.J. can't do and that's take the underneath pass and get yards after catch," Collins said Monday after leading Johnson through a workout. "A Wes Welker, but a Wes Welker that can finish."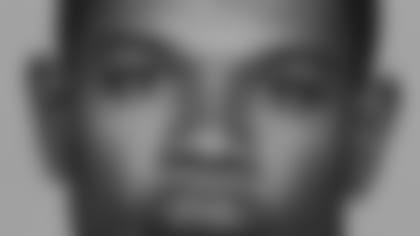 After two seasons he has played in just 16 games and caught 22 balls, Chatman is merely trying to get started, never mind finishing. He injured his groin in the first hours of 2006 training camp and ended up going on injured reserve in October. Then he came out early in training camp last year and a pulled a hamstring that wiped out his preseason.
He admitted Monday he was never really right last season while catching 19 balls in 13 games for just a 7.8-yard average.
"I came back and played through a lot of pain," said Chatman, who thought the pull was related to the groin problem. "When you have surgery on your groin, it takes a good year to really come back and I had both sides done. It kind of throws everything off."
The 5-8, 180-pound Chatman is supposed to be one of those slot receivers with burning speed that keeps defenses honest. At 29, he says he still has it, and "it started coming back at the end of last year," and Collins has been suitably impressed after spending the last five weeks directing him through workouts in L.A.
"My whole thing now is staying healthy," Chatman said. "My entire focus is on getting ready for training camp and keeping that in mind as I get my body ready."
Collins coached Johnson and Smith, a Carolina Pro Bowler, at Santa Monica Junior College. He later coached Chatman at El Camino College. He continues to work with them, as well as Houshmandzadeh and other receivers, at various junctures during the offseason.
Among other things, Collins is insisting to Johnson that he should be preparing for this season with the mindset that he will be playing for the Bengals.
"We were focused on keeping Antonio healthy," Collins said. "We worked on his body core, his lower body, and his legs. If Antonio can stay healthy, he can do what Steve Smith has done for a long time and that's come up with yards after catch. At the same point in college, they were twins."
Chatman, with his 49-catch season in Green Bay in 2005, and Chris Henry, with 88 catches in three seasons, are the most experienced receivers with Houshmandzadeh and Johnson on the sidelines.
Chatman says he thinks Johnson is eventually going to show up despite the trade rants. He said Johnson showed up last week in Los Angeles to work out with Collins.
"I expect him to be back," Chatman said. "Once he gets his mind right. Once gets through all this BS, he'll be all right. It's all the outside stuff that gets to him. Him looking at other people's contracts and all the other BS that gets him going. Once he's here, he's fine."
Collins, his most trusted mentor and harshest critic, doesn't sound as patient with Johnson. He said Johnson looked good in Monday's workout but that he is counseling him to reach out "and mend some fences" with the Bengals.
"He's fine. We're working to get his mind right," Collins said. "We're working to use all that energy and passion into helping the team. He's doing what he always does. He's working hard." Henry is saying all the right things. He still bears the scar of NFL commissioner Roger Goodell's eight-game suspension that is now nearly a year old. After missing the first eight games of the '07 season for behavior stemming from his four arrests in a six-month span of 2005-06, Henry said he understands where he is.
"I know it means my career. I don't want to put myself in that place again," Henry said. "I feel like I'm getting a fresh start. To be able to start the season with my teammates is going to be a big help."
With Houshmandzadeh opting to stay in Los Angeles with his trainers and Johnson trying to broker a trade by staying away, Henry stands tall and not just because he's 6-4. He says he's trying to step up in the vacuum.
"I feel like I'm already trying to do some of that. I've been around a couple of years now," he said.
Palmer has always been one of Henry's biggest fans and why not? In his first two seasons, 15 of Henry's 67 catches went for touchdowns.
"He's got the talent," Palmer said. 'Everybody has seen it. He just has to get in shape and be ready to play and when his number is called he has to make the play."