Bengals punt returner Antonio Chatman is pitted against Browns Pro Bowler Josh Cribbs this Sunday, but he believes he's the guy that's going to break one.
"For a touchdown," Chatman said. "I've been close every game. I'll probably break one this game."
He knows he's going to have a shot when the team's best defensive players want to be out there blocking for him, which is what special teams coach Darrin Simmons pleasantly has to deal with in starting cornerbacks Johnathan Joseph and Leon Hall on the punt return team.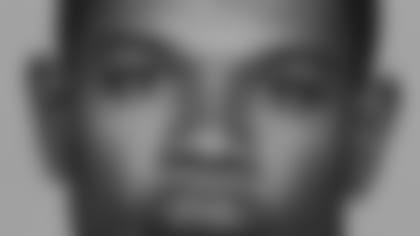 Even though Joseph was sidelined with a sprained ankle, Chatman almost popped the play of the weekend during last Sunday's game in overtime against the Giants. It looked like he was about to spring through a game-winning hole up the middle at his own 25, but he went down with no one seemingly around him.
"The guy I made miss clipped my foot when I cut," he said.
But he's been staying on his feet to the tune of 10.5 yards per return, good for 10th in the NFL for a team that has been in the bottom tier of such matters since Peter Warrick got hurt in 2004. In his first two seasons as a Bengal, Chatman didn't have a return over 19 yards. In the past two games, he had a 34-yarder against the Titans and a 21-yarder against the Giants.
"I'm healthy," said Chatman, hampered by a sports hernia in '06 and two snarled hamstrings in '07. "The guys worked real hard in the offseason and training camp giving me time to catch the ball. That's been the main focus. Give me room so I can make somebody miss."
And they've been doing it even though Simmons hasn't had the same four guys in each game holding up the gunners. Because of the glut of injuries in the secondary he has had to use everybody. He had to replace Joseph last Sunday with cornerback Geoff Pope, just signed from the practice squad a few days before.
It looks like Joseph and safety Herana-Daze Jones (hamstring) could be down again, and Pope is back on the practice squad, so Simmons will dig into the well again and he may have to come up with another new combo because veteran cornerback Jamar Fletcher just joined the club Tuesday.
"These guys want to do it," Simmons said. "You take Johnathan Joseph off punt return and he wants to know why. Leon Hall is a very effective guy. Very physical. And it's really helped that Antonio is healthy. He's able to make some moves and get away from people on his own."
Chatman is downplaying the showdown with Cribbs ("I'm just worried about field position," he said), but Simmons can't help but be intrigued by the contrast. The 6-1, 215-pound Cribbs is a physical, speedy guy that is hard to tackle. The 5-8, 180-pound Chatman is a make-them-miss guy with his quickness. Cribbs is 13th in the NFL with a 9.7 average and he's got a long of 12 yards.
Chatman's Bengals highs of six catches for 70 yards Sunday overshadowed his work on special teams and he expects to get throws his way as the third receiver because "when they're double teaming T.J. and Chad, I have to win (one-on-one) and they gave me the opportunity," he said.
Chatman thinks even Houshmandzadeh and Ocho Cinco are going to see some man coverage this week against Cleveland.
"They play single-high man," Chatman said of the way the Browns play their safeties. "There's going to be more chances for one-on-one battles. There's going to be a good chance for us to really run routes instead of all the zones we've been facing."