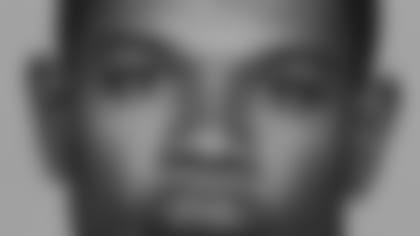 The Bengals on Tuesday made the following roster moves:
Signed free agent wide receiver Antonio Chatman to a one-year contract. Chatman is a fifth-year NFL player. He was with the Bengals in preseason, but did not play due to a hamstring injury, and he had been released to free agency on Sept. 7.
Waived tight end Nate Lawrie. The third-year player from Yale had signed with the Bengals as a free agent on Aug. 2. He played briefly on Monday vs. Baltimore.
Placed wide receiver Bennie Brazell on the Practice Squad/Injured list. Brazell has been unable to practice due to a knee injury. GEATHERS UP FOR DEFENSIVE AWARD:
With his dominating performance in Cincinnati's 27-20 win over Baltimore on Monday night, Bengals defensive end Robert Geathers is one of five nominees up for
GMC Defensive Player of the Week
at nfl.com.
Geathers had four tackles, one sack, forced a fumble and intercepted a pass in the victory. His first-quarter fumble recovery set up the Bengals' first touchdown. His third-quarter sack and forced fumble led to another touchdown, and his fourth-quarter interception also resulted in a touchdown.