---
---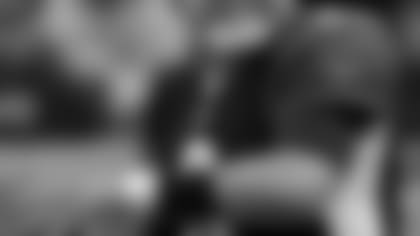 Carson Palmer passed for a career-high 440 yards. (AP Photo/David Kohl)
In the most devastating loss of this or maybe any regular season, a stunned Paul Brown Stadium sellout Sunday watched the Bengals' 28-7 halftime lead evaporate under the flood of San Diego's big-play offense and defense in a 42-point second half that marked the most points allowed in the Marvin Lewis era during a Ripley's Believe-It-Or-Not 49-41 defeat.
The loss spoiled a team-record 260 yards receiving by Chad Johnson and a career-best 440 passing yards by Carson Palmer, the third best in Bengals history.
But it couldn't overcome blowing a 21-0 lead so big it is tied for the second biggest blown lead in club history and it's the most points the Bengals have ever allowed in a half.
And talk about timing. It comes in the heart of a season in which the 4-5 Bengals are below .500 and on a three-game losing streak for the first time since 2004, and where tempers are shorter than the 11:07 span the Chargers used to score 35 points.
How low can it go? The Ravens beat Tennessee to expand their lead to three games over the Bengals in the AFC North.
"We can't stumble any more," said wide receiver T.J. Houshmandzadeh. "If we go 11-5, we should be able to make the playoffs."
Since the Bengals haven't won seven straight games in a season since 1970, its understandable why Johnson allowed, "There are a lot of unhappy people," especially strong safety Dexter Jackson.
"We got comfortable on our side of the ball," Jackson said. "They just didn't quit. They wanted it more than we did.
"It's not over. We just tell guys if you don't want to do it, you need to get out of here," said Jackson, alluding to the defensive side of the ball. "We let up. They didn't quit. We had some guys quit. You score 41, you're supposed to win that game."
The Bengals didn't win this because while the offense enjoyed that breakout game in racking up the most yards in the Lewis era (545), the defense broke down again in the same old areas. For the third straight game, it didn't generate a turnover and in the second half it let San Diego convert eight of nine third-down tries in allowing the Chargers to keep the ball for 17 of the game's final 30 minutes.
"I can only speak for the offense; today is the Bengals of last year," said Johnson after his own personal breakthrough marked his first 100-yard game. "We've got to play the same way the next seven weeks.
"It's cool, but records don't mean anything without the 'W.' We're going to dig out. Our offense is going to carry the load. ... To play the way we did today, we're not going to go backwards."
Johnson bore no resemblance to the guy that vented after last week's loss in Baltimore. But then, neither did his numbers. His 260 yards and two touchdowns (on 11 catches) on Sunday nearly halved his work in the entire first half of the season.
It was the biggest day by an NFL receiver since Terrell Owens had 283 yards on 20 catches for the 49ers against the Bears on Dec. 17, 2000.
Johnson said Sunday that Lewis has talked about keeping that postgame venting in check, and Jackson appeared to be the only one to get it off his chest after a defensive outing that allowed seven touchdown drives of 5:19 or less.
Palmer set the tone for the day after his career day of a personal-best 31 completions on 42 shots for a 131.1 rating and 440 yards, behind only Boomer Esiason's 490 against the Rams in 1990 and Ken Anderson's 447 against the Bills.
"You might get in the playoffs at 9-7," Palmer said. "You just don't know right now, and we don't care."
The playoffs all but disappeared in a 21-point third quarter that gave way to a sack and strip of Palmer early in the fourth quarter on his own 9 that set up Chargers running back LaDainian Tomlinson's fourth touchdown run on the next snap that gave the Chargers the improbable 42-38 lead 20 seconds in the fourth quarter.
The play came courtesy of outside linebacker Shaun Phillips' blitz that fullback Jeremi Johnson couldn't stave off and he reached in and ripped it from Palmer.
"He just hit the ball. Nine out of 10 times the guy doesn't get the ball," Palmer said.
Tomlinson, who had 104 yards on 22 carries after just 26 in the first half, started left and then cut back right up the middle of the defense for the go-ahead touchdown.
Then, after Shayne Graham's 44-yard field goal cut the lead to 42-41 with 7:48 left, the Bengals defense just couldn't respond. They gave up three killer third downs on the next drive, the last a five-yard shotput to tight end Brandon Manumaleuna over the rush on third-and-goal with 2:29 left in the game.
It was a costly drive. The Bengals had to take one timeout with 6:08 left on a third-and-nine, and then had to take another timeout when they unsuccessfully challenged a 12-yard pass completion to wide receiver Malcom Floyd.
Not only did they have just one timeout left for that last drive, but no Houshmandzadeh after he left the game with about nine minutes left on a cheap shot to the head by free safety Marlon McCree that was complicated by his head bouncing off the knee of linebacker Randall Godfrey.
Houshmandzadeh is believed to have suffered a concussion on the play, and the Bengals doctors took his helmet away so he wouldn't go back in. McCree apologized for the hit, saying he lost sight of the ball, and said he would call Houshmandzadeh, and early indications are the Bengals receiver will play next Sunday in New Orleans.
But he could only recall bits and pieces about the game and couldn't give an explanation for what happened.
Join the club. After curing their third-down ills in clicking on five of six in the first half, the Bengals whiffed on all six tries in the second half.
Still, the Bengals drove to the San Diego 15 with 1:09 left, but wide receiver Chris Henry dropped a TD in the end zone with 58 seconds left and Palmer couldn't get it to rookie receiver Glenn Holt on fourth-and-10.
It marked the first time this season the Bengals didn't get any points on a red-zone trip after scoring two touchdowns and a field goal Sunday.
Palmer said he didn't go to Johnson on fourth down split out singly to the left because the 6-2 Antonio Cromartie and the 6-0 Drayton Florence presented too big of a defense for a jump ball and "I'm thinking either throw the ball up in the air like a Hail Mary-type play to Chris Henry, or try and find a seam," he said. Not even Johnson's 74-yard touchdown catch with three minutes left in the third quarter could stem the onslaught. For the second time Sunday, Johnson found himself wide open on a long ball and after he caught the ball and shook Cromartie's shoulder tackle, he broke Eddie Brown's team record of 216 yards set against Pittsburgh in 1988.
With everyone in Bengaldom calling Sunday a must, the Bengals responded by jumping to that 28-7 halftime lead.
In the Bengals' most complete half of the season, their defense stifled the NFL's highest-scoring offense by holding Tomlinson to 26 yards rushing and Pro Bowl tight end Antonio Gates to one catch for 16 yards
The half's final drive that chewed 5:11 of the last 5:27 completed Palmer's clinic, as he hit six of seven for 60 yards to three receivers that included a seven-yard touchdown to Henry cutting across the back of the end zone through a zone with 16 seconds left.
Palmer hit 20 of 23 passes to seven different receivers in the half in posting a 146.7 passer rating just a week after he had the second lowest of his career in Baltimore last week.
While taking the cobwebs off one of last year's most prolific offenses, running back Rudi Johnson returning from a brief benching to score on a seven-yard touchdown run whole rolling up 41 yards on nine carries in the half.
Many of Chad Johnson's yards came on a 51-yard touchdown that he schooled Chargers safety Terrence Kiel and celebrated by simply handing the ball to the official with nine seconds left in the first quarter.
"We are not where we need to be, and even though we were winning, it would have seemed funny to be out there celebrating," Johnson said.
In their most points in a quarter since the 24-point fourth-quarter in Baltimore in December of 2004, the Bengals nearly matched their total points in the first quarter this season of 27.
After Rudi Johnson showed up late for a meeting, Lewis replaced him in the starting lineup with Chris Perry.
"Man, I don't care about that," Johnson said as he declined to be interviewed after finishing with 85 yards on 18 carries.
But it was only for one series and he bounced off the bench to key a 10-play, 89-drive with four carries on 20 yards that he capped with his seven-yard sweep behind left tackle Andrew Whitworth's erase of Kiel with 1:36 left in the quarter.
With the defense holding Tomlinson to 10 yards on five carries in a quarter it allowed just 52 total, Palmer got the ball back after Lewis reversed a Chargers first down with the red flag and immediately went up top on the first play.
Chad Johnson froze the secondary with a double move that Kiel covered when he went to the post, but not to the corner and his longest touchdown catch of the season to that point was the easiest.
So it was the Bengals' Reggie Kelly that came up with the first big play of the day by a tight end. His 27-yard grab from Palmer, tying the longest catch of his Cincinnati career, set up fullback Jeremi Johnson's three-yard touchdown to give the Bengals a 7-0 jump.
With Palmer getting loads of time, Kelly tore the ball away from McCree in the middle of the field at about the 15 and took it to the 3 to set up Jeremi Johnson's first touchdown of the season 5:03 into the game.
After a week Lewis preached offensive balance, the Bengals ran it nine times and passed it seven on the first two series. On that 89-yard drive, it was five and five and included one of those vintage '05 comeback routes that Palmer sizzled for 17 yards to the sideline in making his throw before Johnson had even made his cut.
Tight end Tony Stewart then chipped with a remarkable one-handed catch along the sidelines that he tipped to himself and serves as the longest catch of his six seasons, a 26-yarder that might have been challenged but wasn't.
It took Gates just one series to answer on a 16-yard gain on a third-and-12, but the Bengals responded when cornerback Deltha O'Neal knocked down a pass to Floyd on the next snap and defensive end Bryan Robinson snuffed the drive when he tipped quarterback Phillip Rivers' third-and-four pass at the Bengals 37.
The Bengals cooled off Rivers in a half he completed just eight of 14 passes for 98 yards and sacked him twice. One was from defensive end Robert Geathers that gave him a team-high seven and the other was tackle Sam Adams' first as a Bengal when Rivers stumbled on the foot of right guard Mike Goff.
Rivers hooked up with wide receiver Keenan McCardell for what looked to be a 31-yarder on third-and-11 working against cornerback Tory James at the San Diego 39. But just before the Chargers ran the next play, Lewis threw the flag and the replay showed McCardell didn't have control of the ball when James forced him out.
But Rivers rallied to finish the day with 337 yards himself on 24-of-36 passing for the most yards throwing against the Bengals this season.
O'Neal, who also lined up to return punts in place of Keiwan Ratliff, had to leave the game early in the third quarter after he got beat by Rivers and Floyd for a 46-yard touchdown pass when he injured his right shoulder trying to make the tackle.
That was a killer because it was the only play of the series and suddenly cut the lead to 28-21 with 9:08 left in the third quarter. O'Neal came back late in the game.
Floyd? He came into the game with eight catches for 90 yards and had five and 109 suddenly on Sunday.
PREGAME NOTES: It's believed to be the second time in his career tardiness has cost Rudi Johnson a start, but it may have been a good omen for the Bengals.
And it didn't stop Lewis from making him one of the game captains.
Johnson didn't start the 2005 opener in Cleveland when he was also reportedly late to a meeting, but he returned in the second series and rushed for 126 yards on 26 carries during the Bengals' 27-13 victory over the Browns. He also didn't take the first snap in last year's 16-10 victory over the Texans in which he rushed for 88 yards on 19 carries.
Weak-side linebacker Landon Johnson had to be helped off the field a few times with an ankle injury, but he kept coming back and delivered the gutsiest team-high nine tackles of any season.
As expected, middle linebacker Brian Simmons (neck) and strong safety Kevin Kaesviharn (knee) were inactive, as were rookie receiver Reggie McNeal and rookie linebacker A.J. Nicholson. McNeal, a sixth-rounder, has yet to be active in the seven games he's been on the roster and Nicholson, a fifth-rounder, has been inactive three straight games since his only appearance against Carolina.
It was Perry's third NFL start, but that didn't mean he was going to get a ton of work. In his other starts he went nine carries for 17 yards, but on Sunday he went four for 31.
The Bengals appeared in their black jerseys and white pants, a combo in which they are 4-8. Lewis sent out for his captains along with Johnson, tight end Tony Stewart, right guard Bobbie Williams, defensive tackle John Thornton and defensive end Justin Smith.
SLANTS AND SCREENS Harry Coyle, the brother of Bengals secondary coach Kevin Coyle, brought the crew that was stationed at his Manhattan firehouse known as Fort Pitt during 9/11 to Sunday's game. Harry Coyle, a long-time New York City fire fighter, responded to the attack on the World Trade Center and was one of the last to get out of the towers before they collapse. At some point during the weekend there was a chance Harry Coyle might speak to the team. Lewis has always had a special relationship with Chargers head coach Marty Schottenheimer. They are believed to be the only NFL head coaches who played at the same high school for the same head coach at Fort Cherry High School in Pennsylvania. Lewis said the last time they spoke was when they actually bumped into each other during the summer at the Pittsburgh airport. Schottenheimer had just been to his high school reunion and Lewis was going to his. They are 15 years apart to the day with Lewis, 48, and Schottenheimer, 63, both born on Sept. 23 a few miles apart in Greater Pittsburgh.
Lewis also recruited Schottenheimer's son, Brian, when he was at the University of Pittsburgh in 1991, but the younger Schottenheimer chose to stay close to his dad and committed to Kansas while Marty was the head coach of the Chiefs.
It was also at that time that Lewis had one of the NFL's first minority coaching internships on Schottenheimer's staff in Kansas City.