It will be two days short of two years of the Sunday they wrenched control of the AFC North in Pittsburgh for the 2005 season and for what seemed the wild blue yonder with a crunch-time performance from their rookie class.
But on Sunday night at Heinz Field, the Bengals find themselves turning to a depleted but determined defense in an effort to just get a say in the division as they try to turn "What If?" into "Why Not?"
"I tip my hat to Chuck (Bresnahan)," said strong safety Dexter Jackson of his defensive coordinator. "People were ready to throw him under the bus. But he's been getting us together."
It's been more than a month since Bresnahan opened the floor during a regularly-scheduled defensive meeting and entered into a give-and-take in an effort to fix a defense hemorrhaging in record fashion.
"We went to him with some things, and he listened to us and we're having fun playing together," Jackson said. "Guys don't take offense. We can say, 'C'mon, let's go,' and it's OK. You've got to keep your temper to be good.
"We had a lot of injuries. A lot of new guys. Then the new guys got hurt."
This defense has been through a lot but now the patched-up version finds out if it has been playing with smoke, mirrors and guts or something a little more the past three games (2-1, 48 points, 177 combined rushing yards) when it takes on the AFC North leader.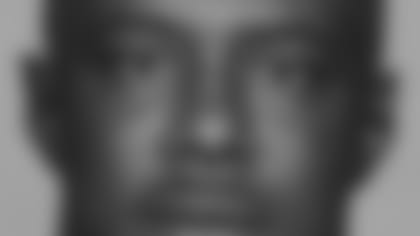 Jackson wasn't there on Dec. 4, 2005 when the Bengals spread the Steelers thin in a 38-31 victory that won the North in what Bengals.com called a Mel Kiper Gone Wild video:
First-round pick David Pollack 's game-long pressure of Steelers quarterback Ben Roethlisberger from strong-side linebacker culminated in a last-series clinching sack.
Second-rounder Odell Thurman's interception at middle linebacker with just under seven minutes left set up the Bengals' insurance score.
Seventh-rounder Jonathan Fanene's brief but spectacular NFL debut on the defensive line included a four-yard tackle for loss of Steelers running back Willie Parker on his first snap followed up on the next down by a chase of Roethlisberger out of bounds on a play he appeared to re-injure his thumb.
That was just the defense. There was also third-rounder Chris Henry's career-high five catches, including a six-yarder on third-and-four in the last touchdown drive. There was also sixth-rounder Tab Perry's momentum-turning 94-yard kick return in a 24-24 game.
Whoever would have thought since that game, those five players have combined to play just another 54 games by Dec. 2, 2007?
Pollack played six more before suffering what may be a career-ending broken neck. Thurman played four before being handed consecutive one-year suspensions for substance abuse violations. Perry played eight more before getting surgery on a mysterious hip injury. Eleven days after that game, Henry's string of arrests began and it ended up costing him 11 games. Fanene, hampered by hamstring problems, has played in just 15 games since he blew up Fast Willie.
"Those are big holes you have to overcome; it's why those picks are so important," said head coach Marvin Lewis. "We've replaced those guys and you get guys like (new starting weakside linebacker) Dhani Jones who help you. But we've also had guys that have replaced them get hurt."
It's a different kind of player.
Jones is a street free agent. Rashad Jeanty, a former CFL player who replaced Pollack at strong-side linebacker, broke his leg in preseason and is just getting back. Ahmad Brooks, drafted in the third round to replace Thurman, missed all but a game and a few snaps this season with a torn groin. Glenn Holt, a free agent who stuck in a minicamp tryout, has replaced Perry on kickoffs and sometimes Henry as the third receiver. "It's a different kind of player. It probably takes you a couple of years," said Lewis of replacing a devastated class. "But we've moved forward and are finding some guys that can help us and we're glad we've got them."
The Bengals are expecting Perry back (how good will he be?) and they can't count on Pollack and Thurman. Henry is one incident away from banishment. Center Eric Ghiaciuc, a 2005 fourth-rounder, gets the start Sunday, and Fanene looks like he's beginning to get his footing after three seasons.
He's played in a career-high nine games and is coming off a solid 20-snap effort against the Titans as a pass-rushing tackle. The coaches also believe Fanene can play end in a base defense.
"Jon's a big strong guy and he's helping us," said line coach Jay Hayes. "Obviously injuries have retarded his growth. You need snaps to get better and he hasn't been able to get them until now. He's a versatile guy that's very athletic."
But they are just finding that out now after nearly three years. They knew all about Pollack and Thurman.
"I'm sure we'd have a better record if not for the injuries and suspensions," said defensive tackle John Thornton. "But the thing is, those guys have been gone for so long that we've learned to play without them. We've had time to recover."
The defense finally seems to have adopted just the right attitude in the wake of all that trauma: an all-out-whatever-we-do-just-have- fun mindset.
Jackson flashed that attitude last Sunday when his diving tackle saved a touchdown inside the 10 in a game the Bengals led, 7-0. Two plays later when Jones forced a fumble on a sack that was recovered by Jeanty, everyone was having a blast. He also did it three weeks ago at the end of the half in Baltimore when he stretched and twisted with his back to the ball to knock back a touchdown into a possible field goal. Not even that when rookie cornerback Leon Hall caught the tip.
"That's why it's working," Jackson said. "Guys are going to make plays against you. We know that is going to happen. Guys are going to catch the ball. But don't let them score touchdowns. That's the difference. They're not scoring touchdowns."
Bresnahan appreciates the effort and support from veterans like Jackson and Justin Smith. The players may be different, but he wants it to be fun like it was two years ago. That's what came out of the meeting: Make it simple and fun, and the criticism shouldn't be personal or taken that way.
"When they start a baseball game, they say, 'Play Ball,' " Bresnahan said. "And that's what it is. It's playing. It's enjoying. And it's enjoying it together."
Bresnahan, the master of refusing to speak about the unplayable, remembers that game.
"OK, so now we have to have Dhani come up with a fumble and (rookie safety) Chinedum Ndukwe get a sack and (tackle Domata) Peko to do something," Bresnahan said. "Our thing is we just have to focus on what we're trying to do."