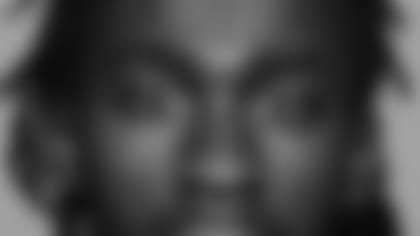 Of the 19 players the Bengals brought in for tryouts this past weekend for rookie camp, only veteran cornerback Blue Adams stuck with a two-year contract Monday.
Adams, in his fourth NFL season, played in all 16 games with Tampa Bay last season and 37 total wth the Bucs and Jaguars.
The 5-10, 184-pound is a Miami, Fla., native who played at the University of Cincinnati. He figures to compete with Keiwan Ratliff and Greg Brooks for the spots behind starters Johnathan Joseph and Deltha O'Neal and first-round pick Leon Hall, as well as being a factor on special teams.
Adams became a restricted free agent on March 2, but didn't sign with another team by the April 23 deadline. He still had not signed Tampa Bay's tender offer as of April 30, when the Bucs withdrew the tender and relinquished his rights.
Adams had a career-best 19 special teams tackles for Tampa Bay last season, ranking third on the team. He had a season-high three stops on Oct. 15 against the Bengals. He played 13 games for Tampa Bay in 2005, and played eight games for Jacksonville as a rookie in 2003. He was not with an NFL club during the 2004 regular season.

Adams was at the University of Cincinnati from 1998-2002, including a medical redshirt year in 1999. He was named the Bearcats' most valuable defensive player as a senior in 2002 and first entered the NFL as a seventh-round draft choice of Detroit in 2003.

The Bengals are still waiting on linebacker Ed Hartwell to sign his one-year deal, which is expected to happen before the first voluntary practice on May 15. Hartwell's agent, Harold Lewis, said Monday that Hartwell's wife is expected to give birth later Monday and that his client would sign the deal sometime afterward.
The Bengals decided against adding either veteran punter—Ohio State's B.J. Sander and Maryland's Brooks Barnard—so Kyle Larson remains the only punter on the roster.
The Bengals brought in Tim Euhus—an Oregon State product in the Steelers camp last season—to work out at tight end for the lone practice Sunday but he also wasn't signed as of Monday afternoon.