SAN FRANCISCO - T.J. Houshmandzadeh, the Bengals' street-tough receiver with the penthouse numbers, comes back to his native California to go into the record book Saturday night with more opinions than catches.
Whether it's arguing with his coach over the length of practice, debating with his teammates about his place as one of the most underpaid players in the game, dueling with three teammates at once on "Halo," blowing up at a ref for missing a hold, or explaining why he is absolutely numb on the subject of his father, Houshmandzadeh always gives you a piece of his mind as well as his heart and always seems to end up being your friend.
"It's probably because I've done for myself for so long," Houshmandzadeh says. "I say what I want to say because why wouldn't I when I'm taking care of me?"
But Adrian Norman was taking care of him even before he was born. Norman, 46, would take his sister, Deborah Johnson, to her doctor visits and he was there when the baby she gave an Iranian name from his father, Touraj, was born 30 years ago in Victor Valley, Calif.
Norman and his brother, Anthony, 47, were the closest things to his father growing up tough and hard and a step in front of the eviction notices.
It was Adrian and his wife who walked with T.J. on the field during Parents Night at Oregon State and it was Anthony who made sure he took him out to eat after each game he played for Barstow High.
"I think the temper comes from being on the street a lot; you have to act a certain way," Adrian says. "It was tough growing up for him. There were times they didn't have any lights or they got put out (of their home). He was on the street rolling dice. I think that's got a lot to do with it."
It wasn't like Houshmandzadeh would show up at home and their stuff would be on the streets.
"You would just know it was happening," he says. " 'Here we go again.' And then you'd be with someone else for a week or two, or if longer than that I'd end up at my grandmother's."
Both uncles will be in attendance at Monster Park when with one catch their nephew will become the 174th NFL player with 400 career catches and with five catches he'll record the most prolific receiving season in franchise history with 101.
Don't stray for too long from the game.
"He can get five in the first half. He can get five on third down in the first half, as much as he catches," said quarterback Carson Palmer this week. "He can get hot and just rattle off three or four passes in a row."
Adrian Norman, who took the five-year-old T.J. shopping for school clothes, loaded up his RV for the trip from southern California, brought his wife and son, a 16-year-old who hasn't seen his cousin since he was five years old.
Deborah is also making the trip, a six-hour drive up the coast from the Los Angeles outskirts with her aunt, a woman Houshmandzadeh has never met.
"We're a close-knit family, but we're not lovey dovey," he says.
Except when he's with his girls, wife Kaci and their daughters, 7 and 5. He may occasionally flash the temper he reserves for the refs at Kaci when he sees a shopping spree that's a little bigger than he'd like, but other than that ...
"He's my buddy," Kaci says. "That's the way we were when we first met. And then when we started going out it stayed that way and it still is." Houshmandzadeh, who is always getting on himself for losing his cool in games, throws a flag on himself for spoiling his kids. Kaci can just shake her head when he lets the kids climb on them while he's playing X-Box and letting them play.
"If he loses he'll give you an excuse," says defensive tackle Domata Peko. "Like, 'my kids were jumping on me.' "
"Too much. I give them too much," Houshmandzadeh says. "I didn't have too much. But that's what you're supposed to do if you've got it."
His uncles, the Normans, made sure he had some things. Adrian, who transports prisoners for the California Corrections Department, watched over him the first seven years of his life, or so, before his job took him out of town. He was Adrian's buddy, too, always piling into that Ford Pinto whenever his uncle went to the store or to see his friends, or going to play sports.
"I think your character is formed between the time you're one and three," Adrian Norman says. "He was a good little kid. Smart. His father was smart. I just made up my mind that I was going to help this kid when I could."
When Houshmandzadeh closed in on his teenaged years, Anthony Norman, a 19-year employee of a utility company, came into the picture. It was Anthony who convinced his mother, T.J.'s grandmother, to let him play youth football.
"I told her, 'I've already paid for him to play,' " is how Anthony remembers telling his mother. T.J. recalls, "He used to sneak me out the back door."
Houshmandzadeh is everyman's everyman. The seventh-rounder who should become a Pro Bowler next week, and whose best friend on the team is mega star Chad Johnson. But who played Halo late one night this week with Peko, the injured David Pollack and former practice squadder Matt Toeaina. The record-breaking wideout who trades gags with defensive end Justin Smith, telling him he should take a wider rush, while Smith exaggerates a two-yard route and catch and says, "Wes Welker."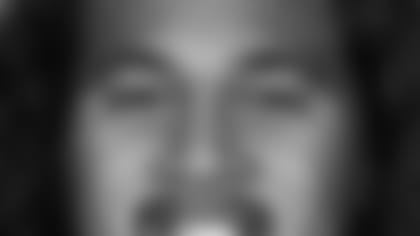 "T.J.'s a cool guy," Peko says. "He went to junior college with my brother, so right when I got here he was real friendly. He's the kind of guy that gets along with everybody."
Everybody, especially the fans, think he's cool. And he's got better demographics than Hillary and Obama.
The Marvinettes, the ladies who make up Marvin Lewis' most devout fan club, have adopted him. The radio talk show hosts love him. A man approached him here in the hotel lobby Friday and told him, "My wife has never bought a jersey in her life, but ... "
"And she bought mine, right?" Houshmandzadeh finished for him.
"If you're cool to me, I'm cool to you," he says. "If you're not, if you want to have problems, we can have problems. I don't care either way."
Oh, he cares. Just ask hm.
Just ask him why the Bengals don't throw the ball deep to him.
"Crazy; I don't understand it," he says. "They've thrown it to me deep fives times and two have gone for touchdowns. One was an incompletion, one I didn't catch. One was a penalty. Two out of five. Wouldn't you do it more? They say, 'We need you in the slot.' OK, but do I have to be in there all the time? Hey, it is what it is. I have to do what I'm told."
Houshmandzadeh and Lewis, his head coach, are almost like an old married couple. They jaw about everything with much respect for each other. On the lack of Houshmandzadeh's long passes, Lewis responded this week with Houshmandzadeh standing right there, 'Here's a guy with 96 catches and 12 drops.' "
Houshmandzadeh also disagrees with Lewis on his notoriously long practices that he thinks add wear and tear.
"In and out, quick; especially when it's cold," Houshmandzadeh says. "But Coach Lew has good points and I have good points. He's been at it longer than I have."
It's also not lost on Houshmandzadeh that there has been an economic change since he signed his four-year, $12 million deal before the '05 season. Since then he's had two 90-catch years and is 34 yards from two 1,000-yard seasons. When USA Today released an '07 salary survey, 33 receivers had a higher salary cap count than his $3.2 million.
"I don't bring it up because even the guys here say, 'Well that's more than I make,' " Houshmandzadeh says. "And the certain guys I'm around that's true ... but if you look at the big picture and what I do compared to what other guys do, it's not fair. But if I keep doing what I'm doing, you know it has to change. I'm not even thinking about it now. Maybe when the offseason comes and you've got nothing to do and your mind wanders. But I enjoy playing football too much now."
There is a sense of Shakespearean irony surrounding Houshmandzadeh. The guy who is so cool yet blows so hot is known as much for his name as his talent. Yet he wants nothing to do with the man that gave him his name. In fact, he wanted to take his mother's name when he went off to junior college, but he didn't want to bump-and-run with the bureaucracy.
Or else Palmer would be throwing to Chad and T.J. Johnson and handing off to Rudi and Jeremi Johnson.
He is on a list of notable Iranian-Americans that includes George Deukmejian, former governor of California, and CNN chief international correspondent Christiane Amanpour.
"It doesn't matter to me. I don't care if I know him and I don't care if I don't," he says of his father. "At the end of the day, if I had done that to my kids, would I want to get to know them? Yeah, I would. But I wouldn't expect them to put the effort in. They know of me, but they don't know me. You chose to leave. I didn't choose to be born. If I get to know him, cool. But I'm not going to put in the effort. I don't call people back when they call me."
That's the street T.J., the guy who would stay out all night when he was 12 years old.
Houshmandzadeh talked to his father for the first time this past summer, making the call to Iran, but he's not making any appointments for another one. His uncles liked the original Touraj, a college student when he met their sister, and over the years have encouraged him to reach out.
"His dad was a nice man; he treated my sister well," Anthony Norman says. "He got called back to Iran. He had to go. His dad got sick. He wanted my sister to go back with him and take the kids. He tried to get my sister to marry him. But she didn't want to go to a foreign country. I can understand that, too.
"I think it upset him he never got in touch. But that was tough to do. They were tough to find. They were never in the same place for a couple of months at a time."
Kaci Houshmandzadeh understands her husband perfectly on the subject. She was raised by her late grandparents in Cerritos, Calif., and she and T.J. met at Cerritos College. Her mother lived down the street but her father wasn't in her life.
"If it's something you never had, I'm not sure it's anything you can miss. How do you know what it is?" she asks.
They were teachers. Houshmandzadeh says they were "upper middle class," but they had no problem with the street kid from Barstow. He was particularly close to Kaci's grandmother, a lady that no doubt would have fit in nicely with The Marvinettes.
"She knew I was a real person," he says.
In the end, that's what it comes down to for Houshmandzadeh. The family may not be lovey dovey, or even conventional. But they are real.
And as Deborah Johnson drives from her Victor Valley home from where she'll never be evicted because her son bought it for her two years ago, and as the uncles converge with their families and as the girls fly in from Cincy for this momentous night on The Coast, Houshmandzadeh is right at home.
Now, about the deep ball ...
"Watch the game," he says with that smile as long as his name.