KEY MATCHUPS
DECEMBER 14, 2008
The last time the Redskins came to Cincinnati for real, the first George Bush was president, the only Joe Gibbs was in his first term as coach, Barack Obama was at Harvard, and Jim Zorn was at Boise State.
Now 17 years later the Bengals and Redskins are reelin' in the years and stowing away the time in last place in their division as the Bengals face a defense ranked in this week's top 10 for the ninth time in 14 games.
But with the 7-6 'Skins sliding and the 1-11-1 Bengals flailing, the Bengals.com roundtable rates this one a tight matchup as Washington's struggling offense grapples with Portisgate on the road against a Cincinnati offense mired in a historic morass.
"The Redskins have been beat up on offense. They just haven't scored any points the last month," says The Guru, a former top football executive in the NFL. "Cincinnati has a shot at home."
The Redskins have scored just 53 points in their last five games in losing four of them. But the Bengals have offered just a stunning 29 in their four games since a 21-19 win over Jacksonville. The difference is supposed to be the Washington defense that is ranked fifth in the NFL.
"The Redskins do everything they can to stop the run and they play it real simple. They've only got about two defenses. It's one-on-one football and they play it really well and aggressively," says the Eye, an NFL scout familiar with personnel in both conferences. "The Bengals will have a chance to make some plays because of the one-on-one nature, but they can't make any mistakes against them."
WHEN THE BENGALS HAVE THE BALL
C Eric Ghiaciuc vs. Redskins MLB London Fletcher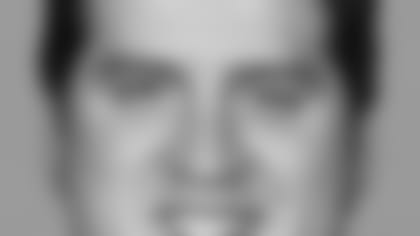 Still, 17 of the Bengals' 82 rushing yards last week came from quarterback Ryan Fitzpatrick.
Since Benson went for 4.3 yards per rush against Jacksonville for his 104 yards, he's chopped out 151 yards on 2.3 per carry. Benson doesn't make a lot of people miss, but he's also not getting much help. The inconsistency against the Colts was striking. Seven times Benson ran for five yards or more and four times his next carry was for two yards or less.
"They certainly haven't played as a unit nearly as well as people thought they were going to do when the season began," The Guru says.
"This is a good matchup for Chad and Chris Henry," The Eye says. "Their strength is running past man coverage and not trying to find the seams in zones. Teams take their shots downfield. You have to because you can't run it."
"The Bengals have to play defense like Washington does," The Eye says. "He's very good at making people miss. You have to get to the ball. You have to surround him with a lot of guys. You've got to gang tackle."
The Redskins don't use a lot of double tight end formations, so they like to pound Portis behind the 6-3, 280-pound Sellers. Jeanty is giving up 35 pounds and he's hobbled by a painful foot injury, but this is his kind of matchup. A downhill deal where he takes advantage of his physicality in the box.
Heyer, a second-year player, is a natural left tackle but he's only made one start there this year and that was six weeks ago. The Bengals, with just four sacks in the last four games and eight in the last seven, have to get something going.
"The Redskins live off play-action to Portis and throwing deep," The Guru says. "Campbell has a very good arm. He can throw it, and they will go deep. I think their lack of receivers after the first two hurts them."
"I see him do it every week on special teams," Simmons says. "He makes most of his plays on want-to and desire."
This article has been reproduced in a new format and may be missing content or contain faulty links. Please use the Contact Us link in our site footer to report an issue.