HONOLULU - Notes found on an airline napkin:
Don't look now, but T.J. Houshmandzadeh is covering kicks for the first time in his NFL life at Sunday's Pro Bowl. So he's rooting for a 10-7 AFC victory.
"I score a touchdown, I'm MVP, and we only have to kick off twice," he said. "Hopefully, the returner goes the other way or the ball gets kicked out of bounds. Seriously, you know I'll tackle a guy if I have to."
It's the only tough thing he'll have to do this week out here, where on Thursday night he made the All-Lobby team as his final push of guests arrived in town.
Houshmandzadeh dropped by a downtown hotel to say hello to guys like Bengals wide receiver Antonio Chatman and Bengals assistant strength coach Ray Oliver before he headed back to the players' headquarters 45 minutes up the coast at the Ihilani Resort.
"I think everybody is pretty much here now, so we're going to kick back and go have some dinner," said Houshmandzadeh, accompanied by wife Kaci and his brothers. Practice hasn't been all that of a lark. AFC head coach Norv Turner of the Chargers has taken heat for having his club on the field for as long as a grueling 75 minutes. But with no helmets and Houshmandzadeh wired for sound for NFL Network ("Don't worry Coach, don't leave. We don't have anything else to do," he said), the day goes quickly. The wire picked him up telling Turner that he can play cornerback with the AFC down to three corners, and that got him thinking about Bengals head coach Marvin Lewis.
"I've got to be careful I don't make too many tackles," Houshmandzadeh said, "or they'll put me at safety."
Everything, of course, all tongue in cheek.
He also could be heard telling Colts receiver Reggie Wayne that he's been talking to his quarterback in Indy: "I'm telling Peyton I've got to get in the game, too."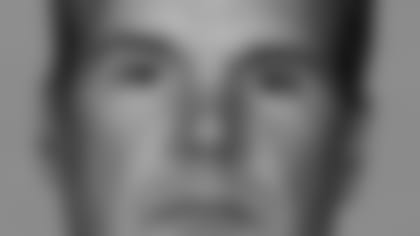 FREQUENT FLYER:
Here's a good trivia question.
Inviting coaches to Hawaii as their Pro Bowl week guests has become a ritual for NFL players. So what Bengals defensive position coach is in town again enjoying the company of one of his players?
Jeff FitzGerald, the new linebackers coach who is coming off his successful four-year run in Baltimore coaching the same. It's his third trip since 2004, including last year when the Ravens matched the Saints of 20 years ago and placed all their starting backers in the Pro Bowl.
"It really is an honor to be asked by these guys, but I let them pretty much go their own way because the players have their week blocked out," said FitzGerald, who also arrived Thursday. "But you get to see so many other players in the league that aren't playing that there is already somebody around to catch up with. And it's just a great place to visit."
FitzGerald has the Hawaiian experience down pat. He visits some of the historic sites as well as heading about 45 minutes to the beaches on the North Shore.
"I like to watch these waves in the winter, but I don't think I'm going in the water," he said.
SHAUN AGAIN: One of those many NFL players not suiting up Sunday is Shaun Smith and his familiar voice could be picked up in the hotel lobby. Smith, the Browns defensive tackle and former Bengals mouthpiece, had his wife with him as they joined the Houshmandzadeh contingent for dinner.
Never at a loss for words, Smith expounded on the Bengals' decision to hire defensive coordinator Mike Zimmer. Smith played for him as a rookie in Dallas.
"The Bengals are now going to be in the top 15 in defense this year," Smith said. "Zim doesn't let anything go by. He can be way back in the secondary and you don't think he's watching up front, but then all of a sudden you hear him screaming."
And Smith, who played for both Leslie Frazier and Chuck Bresnahan in Cincinnati, confirmed Zimmer will yell more than those guys did.
"Oh yeah," Smith said. "And he doesn't care who you are. That's the year (Cowboys Pro Bowl safety) Roy Williams had all those interceptions and he never got off him." OCHO CHECK:
Thursday marked the first practice Houshmandzadeh worked with teammate Chad Johnson as a Pro Bowler and it turned out to be another bizarre chapter in Ocho's offseason.
Alex Marvez of FoxSports.com reported from Thursday's practice that Johnson blew off reporters (speaking only to NFL Network) and shoved an NFL public relations official.
"Had no idea about that. That's the first I've heard of it," Houshmandzadeh said.
Houshmandzadeh did do an awkward joint interview with Johnson on the Network in which Johnson continued to talk about his displeasure with unnamed "in-house" people in Cincinnati and ended up comparing himself to Frank Sinatra.
"I've done what I can do in my way ... like Frank Sinatra, in my way," he said.
Meanwhile, Houshmandzadeh tried to play the diplomat when put on the spot about a resolution between Johnson's desire to get out and the Bengals' equal desire to keep him.
"I'm not surprised by anything; perception is reality," Houshmandzadeh said. "I talk to Chad all the time, so I kind of know what's coming so it doesn't surprise me. Again, whatever you can control, you can control. If it happens, it happens and will be the best for everybody and if it doesn't, you go play."
Later, Houshmandzadeh said he didn't mind Johnson again overshadowing him in his first Pro Bowl.
"I don't even think about anything like that," he said. "We're going to do what we always do and go play."