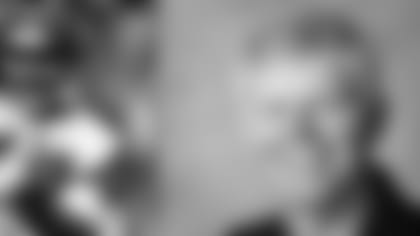 Anderson passed for 32,838 yards in his Bengals career.
MOBILE, Ala. - What's next?
It's like Joe Nuxhall announcing for the Dodgers, Peter Edward Rose managing the Cubs, or Oprah going to late night.
Kenny Anderson, one of the linchpins of the Bengals franchise, is now the quarterbacks coach of the Steelers in another twist that takes the NFL's steamiest rivalry and turns it up a notch despite the departure of Pittsburgh head coach Bill Cowher.
Asked about wearing black and gold after a lifetime of trying to figure out a way to beat the Steelers, Anderson said he looks forward to coming back once a year to Cincinnati, where his children still live.
"Remember, I didn't want to leave Cincinnati," said Anderson of his move from the Bengals to the Jaguars four years ago. "You have to separate the playing career from the coaching career. I'm excited for the opportunity."
Anderson has never worked with the Steelers new head coach, 34-year-old Mike Tomlin, but Steelers defensive coordinator Dick LeBeau is a friend and former colleague and he has been retained.
Tomlin was just three years old in 1975 when Anderson had the first of his four career 300-yard games against the Steelers, and his 331 yards and three touchdowns passes came against the heart of The Steel Curtain in a 30-24 loss at Riverfront.
"I know of (Tomlin) a little bit. At least we have (Cincinnati-style) Chili in common," said Anderson, referring to Tomlin's days as a University of Cincinnati assistant.
When Anderson was unofficially tapped Tuesday, the irony was complete. It came 25 years to the day he became the first 300-yard passer in Super Bowl history in the Bengals loss to the 49ers in Super Bowl XVI.
When Anderson arrived here at the Senior Bowl this week, he was looking for work. Turk Schonert, the man that backed up Anderson that Super Bowl season, showed up in his second year as the Bills quarterbacks coach.
But Schonert knows how it feels to show up unemployed at this event that for NFL coaches is more of a job fair than scouting exercise.
"It sucks. You feel like a prostitute," Schonert said. "You just wander around trying to hook up with somebody."
Schonert is on his fifth team in 12 NFL seasons and in his second stint with Buffalo, so he knows the drill and predicted earlier in the week that "Kenny will land on his feet. He's been around. He's got a good resume."
Anderson and Schonert are forever linked in Bengals lore because of what happened in the opener of that Super Bowl season. Schonert came off the bench to rescue Anderson and the Bengals in a 27-21 come-from-behind victory over Seattle at Riverfront, but let him tell the rest of the story.
"After that game Forrest named me the starter," said Schonert of head coach Forrest Gregg. "On our off day, Tuesday, he had time to think and he let Kenny go in there and talk him into letting him start.
"He told me, 'I'll give Kenny two series, and I'll put you back in. Prepare like you're going to start.' And then Kenny went on to be MVP of the league."
Schonert went on to throw 329 more passes for the Bengals in seven seasons, and resurfaced to back up another NFL MVP and Super Bowl quarterback in Boomer Esiason.
Maybe it's not so funny of a game.
"I think about it all the time," Schonert said. "You wonder what you would have done with an opportunity like that because that was a good football team."
Schonert isn't so sure if it was the best Bengals team of all time, but "that '81 team had a hell of a defense," he said. "We had more speed on offense in '88."
While Anderson has been entrusted with reviving the career of Ben Roethlisberger in Pittsburgh, Schonert is supervising the rise of J.P. Losman in Buffalo. In their first season together, Losman emerged with 19 touchdown passes and 14 interceptions for an 84.9 passer rating, just behind New England's Tom Brady for sixth in the AFC.
"He can be a top five quarterback," Schonert said. "What he showed us this year was his toughness. Our line struggled and he took some shots, but he kept getting up and making plays. He was one of only a couple of guys in the league that played every snap."
Anderson, 57, the Bengals all-time leading passer and four-time NFL passing champion, didn't get retained in Jacksonville after four seasons under head coach Jack Del Rio that included one year as receivers coach. But he won praise for bringing along Jags backup David Garrard after a season he came off the bench throw 10 touchdown passes and nine picks for an 80 rating.
After throwing 20 interceptions in his first two seasons in the NFL, Roethlisberger uncorked 23 this season.
After spending a franchise-best 16 seasons with Cincinnati, Anderson joined the coaching staff in 1993 and for the next 10 seasons served as either quarterbacks coach or offensive coordinator until Marvin Lewis arrived and brought in Ken Zampese.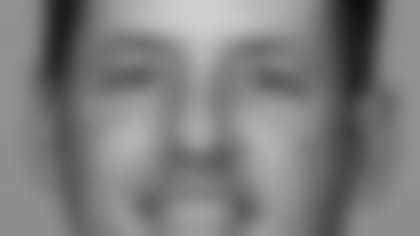 SHEPPARD WAITS:
No day has been set yet for Zampese's interview with the Miami Dolphins. Zampese didn't get the Panthers offensive coordinator job Tuesday, but the Dolphins have asked the Bengals permission to interview him for their offensive coordinator position, according to the
South Florida Sun-Sentinel
.
Earlier Tuesday The Charlotte Observer reported that Carolina is in negotiations with former Browns assistant Jeff Davidson to take over as offensive coordinator after Zampese interviewed for the job last week.
It's unclear how the Dolphins would utilize Zampese since new head coach Cam Cameron has said he is going to call the plays.
Zampese has not commented on his situation.
The Bengals have a potential quarterbacks coach if Zampese leaves in new receivers coach Mike Sheppard. Sheppard spent three years as the Saints quarterbacks coach before head coach Jim Haslett promoted him to offensive coordinator in 2005.
After Tuesday afternoon's South practice, Haslett, now the Rams defensive coordinator, vouched for Sheppard's versatility.
"He can coach any position. He's really smart and he'll work in the system and be a good fit with Bob (Bratkowski)," said Haslett of the Bengals offensive coordinator. "He's a likeable guy, a knowledgeable guy. A good teacher. He's a no-nonsense guy. Direct and to the point."
Haslett remains extremely impressed with how Sheppard handled quirky quarterback Aaron Brooks, who threw 22 interceptions the season before Sheppard arrived in 2002. In the next two years Brooks threw just 23 while throwing 51 touchdowns.
Haslett believes Sheppard can have the same impact on the receivers if he stays at that spot.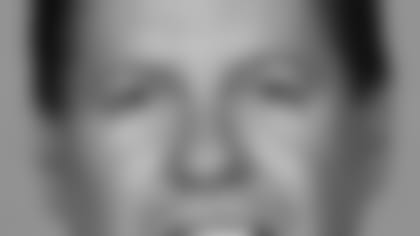 "They'll appreciate what they've got. He'll handle the receivers in a professional manner as well as a social manner in which they'll get along," Haslett said. "He's a Christian, he's a guy committed and focused to his work and I think he gets players to really respond to him."
Everyone who coached and played for the Saints has to have an asterisk next to their names for the 2005 season in the wake of Hurricane Katrina. Sheppard's return to a coordinator's role coincided with disaster off the field and injury on it.
"He gets a chance to be coordinator again and we end up playing in 15 different cities and I never heard him complain. He just did a good job," Haslett said of a season the Saints lost running back Deuce McAllister to injury early and Reggie Bush was still at USC.
When Haslett and his staff got dismissed after the season, Sheppard chose to sit out the 2006 season to get reacquainted with his family, keeping his hand in the league watching tape. Haslett understands because although he took the Rams job, he has spent this offseason with his family instead of pursuing a head coach opening because he has barely spent any time with his own family since the storm.
"We lose Deuce in the third game of the year so we're platooning running backs and the quarterback is struggling," Haslett said. "Then we lose (wide receiver) Joe Horn. He'll come back refreshed and ready to go. I tell him to relax because we don't get going for awhile."