Everything is the same for the Ravens except everything.
When the Bengals open the season in Baltimore Sept. 7, quarterback Carson Palmer sees pretty much the same formidable defense he once lit for 24 fourth-quarter points. The same one that once manhandled him for four sacks and three interceptions.
But with new head coach John Harbaugh possibly tapping the second-year Troy Smith as his quarterback for offensive coordinator Cam Cameron's new scheme, this won't be the same Ravens team the Bengals have beaten six of the last seven since Palmer's late magic in 2004.
And it should be in their favor to get the Ravens' new regime early, its first game since the retirement of quarterback Steve McNair, left tackle Jonathan Ogden, and center Mike Flynn.
If you can't beat them then, when can you beat them?
In another take on the AFC North, Bengals.com looks at the most important new matchups in the series that have developed during the offseason.
'07 RESULTS VS. RAVENS
The Bengals set the tone for the Ravens' 5-11 season on Opening Night, Sept. 10, in front of Monday Night Nation when they steal a 27-20 victory with a goal-line stand sealed by defensive tackle Michael Myers' diving interception of a tipped pass with just over a minute left on Baltimore's eighth straight goal-to-go snap.
The Bengals force six turnovers and chase McNair from the game in holding Baltimore 11 times on 13 third downs as Ravens head coach Brian Billick takes massive heat for his goal-line passing in what proves to be a glimpse of the offseason.
In Baltimore on Nov. 11 the Bengals rip the Ravens again for six turnovers in allowing Palmer to take what the defense gives him and it turns out to be Shayne Graham's club-record seven field goals and a 21-7 victory.
KEY DEFENSIVE ADDITIONS: CB Fabian Washington (Trade with Oakland); CB Frank Walker (UFA from Green Bay), LB Tavares Gooden (third-round pick).
KEY OFFENSIVE LOSSES: QB Steve McNair (retired); LT Jonathan Ogden (retired), C Mike Flynn (retired), TE Quinn Sypniewski (ACL).
KEY OFFENSIVE ADDITION: RB Ray Rice (second-round pick).
NEW MATCHUPS
Harbaugh vs. Marvin Lewis:
Harbaugh makes his debut against Lewis, one of the most significant coaches in Ravens history as the architect of Baltimore's record-setting defense that won a Super Bowl.
While Lewis has been getting hammered for how he handles his locker room, Harbaugh has rearranged his locker room in an effort to heal a franchise-killing split between the offense and defense. Harbaugh, a career special teams coach where success hinges on details, wasted no time with the small things and interspersed offensive players with defenders instead of straight by position. Lewis has had good success against first-year coaches not named Mike Tomlin. Going into last season, he was 9-1 against teams in the first year with a new head coach, with the only loss to Mike Mularkey's Bills in 2004 and one of the wins against interim Dick Jauron's cleanup at the end of Detroit's 2005 season.
But Tomlin got Lewis twice last year in Pittsburgh's sweep. Former Pittsburgh assistant Ken Whisenhunt also got a win last year over the Bengals in his debut season, but Cincinnati beat Cameron's Dolphins in the last game of his one-year stint with Miami to make Lewis 10-4 against teams with first-year coaches.
Maybe Lewis will be all right in the opener. All four winning coaches had Steelers ties and Harbaugh doesn't.
And Lewis is 2-0 on the road when it is that coaches' first game with that team. The Bengals opened 2005 in Cleveland beating Romeo Crennel's Browns and 2006 in Kansas City beating Herman Edwards' Chiefs
Ravens quarterbacks coach Hue Jackson vs. Bengals defensive coordinator Mike Zimmer:
These two guys came to have high regard for each other during their one year together in Atlanta when Jackson was Bobby Petrino's offensive coordinator and Zimmer led the D. In fact, Jackson enthusiastically endorsed Zimmer to Lewis when the job opened.
But Jackson, the Bengals former receivers coach whose guys continually made big plays against the vaunted Baltimore defense, will make sure he has something up his sleeve for the opener as he tries to blitz Zimmer's blitz with a bunch of question marks at quarterback.
In deference to the Kyle Boller Mess of 2003, the Opening Day starter probably won't be first-rounder Joe Flacco. It could be Boller himself, but it sounds like Smith would have to have a miserable training camp.
The Bengals under Lewis have struggled against new quarterbacks either making their first starts (Shaun Hill) or in their first seasons (from Ben Roethlisberger to Bruce Gradkowski) so this would make anyone in Bengaldom squirm if the starter is Smith.
Especially with the Ohio State karma hanging over it all against Archie Griffin's pro team.
It would be one of those rare Heisman Trophy matchups pitting Smith against Palmer. But it would probably be decided by how fast Jackson can get Smith up to speed and how fast Zimmer can get his new blitzes ingrained in his players so they can confuse a second-year guy that has played in just four NFL games.
Rice vs. ROLB Keith Rivers: Cameron likes the one-back sets a la the Norv Turner stuff with double tights and three wides, and a complementary back with power and toughness like Rice should help Willis McGahee. The Ravens haven't had a 100-yard rusher against the Bengals since Jamal Lewis in 2005.
C Jason Brown vs. DT Pat Sims: The Ravens will have to do it behind a retooled offensive line and a new center, although Brown, a transplanted guard, is seen as a solid player with some brains who has experience. But a new center is a new center on Opening Day. Just ask the Bengals.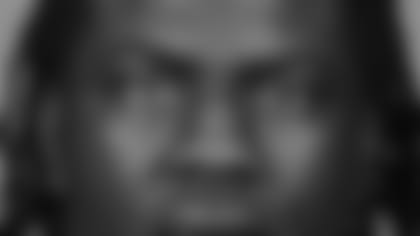 Sims is a guy Brown should be seeing plenty for the next few years in a new-look match. Sims, a third-round pick, figures to work heavily in the Bengals line rotation, and they'll need him against the Ravens because you figure Cameron is going to be running the ball for a head coach schooled in special teams and defense.
Plus, the Bengals match up pretty well in the passing game with Baltimore. Their three corners held up well against Derrick Mason, Mark Clayton and Demetrius Williams, the Ravens receivers who didn't catch a touchdown in the two games while averaging just 11.8 yards per catch.
LT Jared Gaither vs. RE Antwan Odom:
The Ravens lose a Hall of Famer in Ogden and gain a Hall in the 6-9, 350-pound Gaither. You couldn't expect much working against the ballet-like Ogden and in Justin Smith's last 10 games against the Ravens he had two sacks.
Gaither, a supplemental fifth-round draft pick a year ago, figures to have a long way to go. He's extremely talented and clearly has the size, but he's also just a kid. He turned 22 a few months ago and his first assignment is going to be no neophyte in Odom.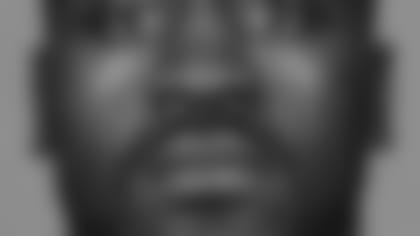 It's Odom's first game as a Bengal, and first since his breakout eight-sack season. At 6-6, 255, he'll be slippery and savvy for a new timer. And remember what the end did on the other side in the opener against Baltimore last year when Robert Geathers logged a stat in every defensive category.
Of course, Gaither outweighs Odom by 100 pounds. Another reason Baltimore comes out running Sept. 10.
Washington vs. WR Andre Caldwell:
One of the bigger surprises of Draft Day was pulled by Ravens personnel professor Ozzie Newsome when he didn't take a cornerback early even though Chris McAlister (31) and Samari Rolle (32) are both coming off injury.
But leave it to The Wizard. He pulled off a good trade with the Raiders to get Washington, a 25-year-old former first-round pick who can cover and has some length to him at 5-11, 185.
And cover is something the Ravens haven't been able to do against the Bengals. Yes, ever since that '04 Palmer game when Cincinnati finally broke down the Ravens mystique. Until then the Bengals had never won in the new stadium and were 2-11 against Baltimore and are 6-1 since.
That day wide receivers T.J. Houshmandzadeh (171) yards and Chad Johnson (161) combined for nearly 400 yards and they have continued to pound the Ravens. The next year Johnson caught a 54-yard touchdown and averaged 18 yards per catch against the Ravens in '05, and in '06 Houshmandzadeh's 40-yard touchdown was the difference in a 13-7 victory. Last year they both had TD catches against Baltimore in the opener and wide receiver Chris Henry had the longest play from scrimmage with a 50-yarder during the win in Baltimore.
The conventional wisdom is that Caldwell, the third-round pick from Florida, is going to be the Bengals' No. 3 receiver at some point this season. The opener may be too soon and it could be someone with more experience, like Antonio Chatman, who, like Caldwell, can play the outside as well as the slot.
The presence of Washington gives the Ravens flexibility to put McAlister or Rolle in the slot against Houshmandzadeh, allowing Washington to use his cover speed on the outside.
That's certainly an upgrade for the Ravens over third corners like Corey Ivy and Derrick Martin that have been blown up by this team. Walker is a fourth/fifth corner type that plays special teams and makes the recently arrested Martin expendable.
The front seven looks eerily the same. Gooden, out of Miami of Florida, breaks in on special teams while Antwan Barnes, a fourth-rounder from last season, looks to be graduating into the backer corps.