GEORGETOWN, Ky. - With the dust clearing after the first weekend of hitting and game situations, the Bengals go back to the fields here at Georgetown College Monday for a double session beginning with a 9 a.m. workout.
Here is one man's look at a camp reset with the hottest position battles and bubbles at the edge of the roster.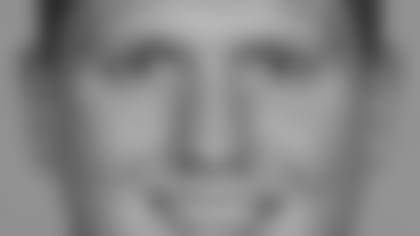 RUNNING BACKS (3):
Even Carson Palmer is talking about just how deep the backs are behind Cedric Benson, where the Bengals figure to keep just two. You have to believe after what Brian Leonard has done in pads down here blocking and how well he ran and caught the ball in this past weekend's scrimmage and mock game that he's a favorite to be the backup and potential third-down back. Kenny Watson, 31, is in a tough battle because he does the same things but is six years older than Leonard.
Of the young trio of DeDe Dorsey, James Johnson and Bernard Scott, one figures to make the team as the quick change of-pace back and one could make the practice squad. Dorsey isn't eligible for the squad, but he's one of these guys who always seems to do something when he's healthy and on Friday it was running away from people on a 38-yard touchdown run.
Same thing with Johnson. Even though he's not a burner, when he plays he always seems to do something positive. On Friday it was his 17-yard run out of nothing up the middle on a shovel pass.
But Scott may have a bigger upside than both because of his speed. At 5-10, 200 pounds, he's a little slight and the shoulder bruise that kept him out of the scrimmage came after what seemed to be a mere push. But he can run and has a knack for getting yards everywhere he's been. Watching these three Friday night in New Orleans is worth the ticket.
Free-agent rookie Marlon Lucky has a long way to go. Would the Bengals keep two running backs on the practice squad?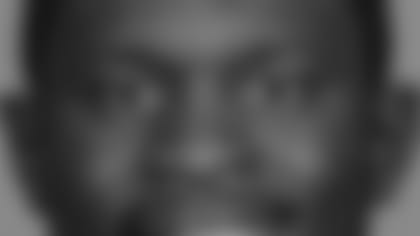 SAFETY (4):
Starters Chris Crocker and Roy Williams, and backup Chinedum Ndukwe have to be locks. Crocker looked better than ever this past weekend, Williams had a surprisingly quiet scrimmage but figures to be there when the lights come on, and Ndukwe is going all out to win his job back.
There is a former fourth-round pick in Marvin White, last year's leading special-teams tackler in Kyries Hebert, a guy who has a knack for picking the ball off in Corey Lynch, and a rookie free agent from defensive coordinator Mike Zimmer's school who has drawn some intriguing looks in Tom Nelson.
What you see in White is what you get. A guy with a great heart who will hit people into next week. But on the next play, he might do what he did in the scrimmage and not be able to trip up Dorsey before he ran away.
Lynch always seems to make a play in the passing game, but he also has had trouble staying healthy. Last year he missed the last nine games with a knee injury and wasn't able to go this past weekend with what looked to be muscle problems.
Hebert doesn't play much from scrimmage, but he's absolutely fearless on special teams, where he had 21 tackles. The 5-11, 203-pound Nelson, out of Illinois State is also getting a look at cornerback and his ability to at least catch punts is now in the mix at a spot the Bengals are sorely lacking. Is he a guy that gets cut if a veteran surfaces, or a practice squad player, or is he the fifth safety/fifth corner?
Only the preseason games know for sure.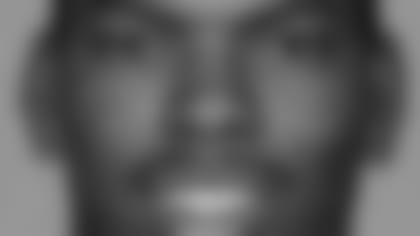 WIDE RECEIVERS (6):
Chad Ochocinco, Laveranues Coles, Andre Caldwell, Chris Henry and now, suddenly, a cast of thousands.
Antonio Chatman, the club's lone experienced punt returner, looks like he may be shelved awhile with what appeared to be a serious lower leg injury in the scrimmage. Tough stuff for a guy that has played in just 26 of the 48 games that have been played since he came over from Green Bay and is now 30 years old.
Free agent Quan Cosby is going to get a look at punt returner in the preseason, but he's still trying to get a foothold in the receiver battle with bigger, faster guys. A guy that may be finding a niche after spending his rookie year on the practice squad is Maurice Purify, a big, physical receiver that could be special teams coach Darrin Simmons's answer for his hope to get another Kevin Walter.
The Bengals usually dress five wide receivers and need that fifth guy to be a special teams contributor. Purify appears to be ahead of last year's second-rounder Jerome Simpson on that score and he looks to be even more comfortable in the offense. Simpson continues to show flashes but not enough consistency, a trend he needs to break in the preseason games.
(Simpson did it as late as Saturday's Mock Game when he couldn't hold on to two balls before catching a 63-yard sideline bomb for a touchdown from J.T. O'Sullivan.)
The other free-agent rookies, Purdue's Greg Orton and San Jose State's David Richmond, along with seventh-rounder Freddie Brown of Utah, all bring something to the table. Orton is a polished guy coming out of a pro offense. Brown has a big-game rep after his 12-catch Sugar Bowl. But can they run fast enough?
The 6-2, 194-pound Richmond has been about the most athletic of any of them as a high school basketball star who became one of San Jose's all-time leading receivers despite not playing football until junior college.
That will be the big call with Richmond. How big is his upside? Just another reason for preseason games.
CORNERBACKS (6):Starters Leon Hall and Johnathan Joseph have been terrific and David Jones (foot stress fracture) could be back in time for the Sept. 13 opener. And the club likes sixth-round pick Morgan Trent, who seems to play big at 6-1, 195. He worked at the nickel corner this weekend with the first group, which was minus Joseph (leg bruise) in the Mock Game.
That leaves veterans Geoff Pope and Jamar Fletcher and rookie free agents Nelson and Rico Murray. Fletcher had a tough weekend (he gave up Simpson's touchdown) and this could be a spot the Bengals go perusing the waiver wire at the cuts to 75 (Sept. 1) and 53 (Sept. 5).
COMEBACK PLAYER:
The hot question is not really who at fullback, but how many? Usually the Bengals only keep one, but with tight end Reggie Kelly gone for the year the talk is that they have to shore up their blocking by keeping an extra fullback.
Jeremi Johnson insists he's not near the form that made him the team's fullback from 2003-2007, but the coaches seem quite pleased with how far he's come since missing virtually all of last year. He was physical Friday along with making some nice catches and it looks like there is a new tandem emerging with seventh-rounder Fui Vakapuna.
On one goal-line set Johnson lined up as the fullback and Vakapuna as the tailback. J.D. Runnels Jr., is a solid guy who has been around and rookie free agent Chris Pressley has the great mentality and size. But Vakapuna is getting looks because of his big man (6-0, 260) athleticism.
UTECHT STATUS:What decision does tight end Ben Utecht make after he meets the neurologists Monday and Tuesday following test to discuss his injury history? Is he out for the year or longer or does he come back?
If he's out, that would give the team a blocking tight end in Daniel Coats and a receiving tight end in rookie Chase Coffman. The two remaining tight ends on the roster, '08 sixth-rounder Matt Sherry and college free agent Darius Hill, aren't blockers and the Bengals may decide if they have to go out and get one for the last spot at that position.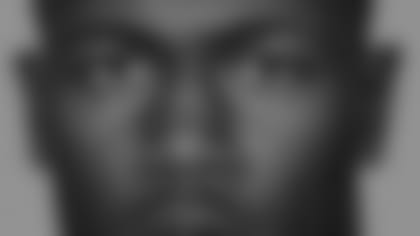 NUMBERS GAMES:
How many linebackers and defensive linemen do they keep? In the past it's been six and eight, respectively, and while they would all like to keep seven linebackers for special teams, the problems at tight end just might not allow for that.
Plus, defensive end Michael Johnson is playing SAM and Robert Geathers has played SAM and can stand up.
It's pretty clear that if the Bengals go six at backer the last spot is a fight between veterans Darryl Blackstock, Abdul Hodge, Jim Maxwell and rookie free agent Dan Skuta. Blackstock can play some end, Maxwell is a very good special-teamer, Hodge looks to be physical in the middle and Skuta looks like he'll eventually be able to play all three spots. They've already got a lot of ends and some of these guys can play outside and inside, but you have to believe it will come down to special teams play in the preseason.
On the defensive line, it would seem Geathers and Antwan Odom are the starting ends and Michael Johnson and Jon Fanene the backups. At tackle there is the three-headed monster of Domata Peko, Pat Sims and Tank Johnson. So if it comes down to eight, that last spot is a doozy. Frostee Rucker has the versatility to play both spots and he's productive when he plays, but he's battling injury again (hip).
The club really likes the pass-rush skills of seventh-rounder Clinton McDonald at tackle, but he's a rookie. Big '08 fifth-rounder Jason Shirley has flashed here and there at tackle but is still trying to get consistent and veteran end Chris Harrington and rookie free agent tackle Pernell Phillips have had active camps as they fight the numbers.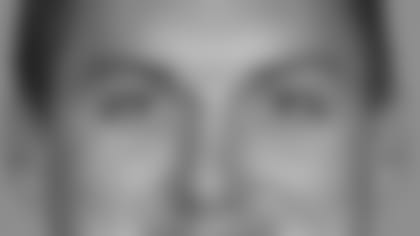 O-LINE CHECK:
The most interested in the Andre Smith negotiations besides Katie Blackburn and Alvin Keels may be right tackle Dennis Roland. If Smith is not here for much longer, Roland probably stays, at least early on.
Traditionally the Bengals keep nine players on the O-line. Their five starters plus backups and right now the leading reserves would look to be Roland, rookie center Jonathan Luigs, and veteran backup guard-tackle Scott Kooistra.
Backup guard-center Dan Santucci, who missed all last season with a badly sprained ankle, was in a boot again last week. Guard Evan Mathis has the most NFL experience and versatility among the backups, but couldn't play this weekend because of muscle issues.
BREAKDOWN: Could this be how it shakes down? 3 QBs, 3 TEs, 3 RBs, 2 FBs, 6 WRs, 9 OL for 26 on offense. 8 DL, 6 LBs, 10 DBs for 24 on defense and 3 specialists for 53?