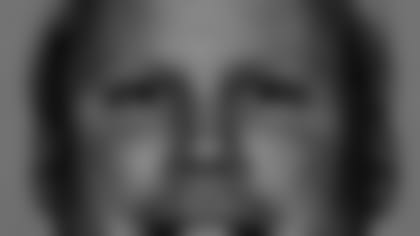 Bengals defensive coordinator Chuck Bresnahan admits he probably blitzed a little more than usual Monday night. But not all that much more and he thinks he knows why it looked like he blitzed nearly every snap.
"It was more situational than anything," he said. "When you have success blitzing, that stands out. When you don't have the success getting to him, people don't recognize it."
But everyone recognized middle linebacker Ahmad Brooks looks comfortable blitzing, except his sack and strip of Steve McNair actually came when he was in pass coverage and McNair stepped up into him.
"I cause discruption in the backfield," Brooks said, combining destruction and disruption. "I guess he feels comfortable calling the middle linebacker blitz. ... As long as I wreak havoc in the backfield, as long as I do that, I'm doing my job."
Bresnahan got two interceptions from defensive linemen on tipped balls and he expects to get more because of how teams are attacking zone coverages. Bresnahan said he not only ran blitzes, but fire zones in which blitzers replace a dropping lineman, in this case defensive end Robert Geathers.
Geathers ended up about 15 to 17 yards downfield and was right there to scoop wide receiver Derrick Mason's tip of a high pass.
"Everybody is starting to throw these high digs (routes)," Bresnahan said. "It makes your underneath coverage have to get two to five yards deeper. It was different when we played Detroit with those big, tall receivers. They can go up and get those, but not everyone can do that , so we'll get a lot of tipped balls."