AJ McCarron is poised for his first Bengals training camp next week.
With training camp eight days away, not even Mike Brown or Marvin Lewis can tell you what that final 53-player roster is going to look like come Sept. 5.
Yes, pure speculation. But at the moment, here is one man's opinion on the best roster battles, bubbles and brouhahas as they head into that Sept.3 preseason finale in Indianapolis.
(Players listed by years of NFL experience)
Josh Johnson (7), Andy Dalton (5), AJ McCarron (2), Keith Wenning (1)
Looks for all the world like they're keeping just two QBs and the No. 2 is McCarron's to lose in a vintage vet-kid matchup with Johnson. The No. 2 job is to back up Dalton, not replace him. Give Wenning a ticket to the practice squad.
Cedric Peerman (6), Giovani Bernard (3), Rex Burkhead (3), Jeremy Hill (2), FB Ryan Hewitt (2), RB-FB James Wilder Jr. (1), Terrell Watson (R), FB Mark Weisman (R)
No close calls here with Hill, Bernard, Burkhead, Peerman, and Hewitt. They like the 236-pound Wilder enough that they had him play some fullback in the spring, but he'll have to come up big in the preseason to make them make room.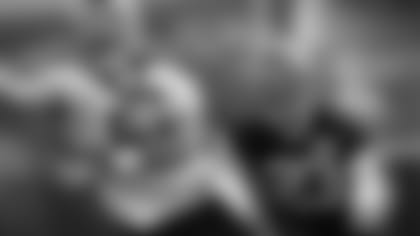 Rookie wide receiver Jake Kumerow is trying to show he can get a handle on NFL speed.
Brandon Tate (7), A.J. Green (5), Denarius Moore (5), Marvin Jones (4), Mohamed Sanu (4), James Wright (2), Cobi Hamilton (2),  Onterio McCalebb (1), Tevin Reese (1), Mario Alford (R), Jake Kumerow (R)
After Green, Jones, and Sanu, it's dicey. Look for them to work out some veterans before camp and if no one emerges in the next month, maybe they pick one up late in preseason either via a trade or release.
Alford figures to make the club, but if he's going to be active on game day he has to come up big on special teams in the preseason, particularly on punt returns. If no one else shows up returning punts, it's hard to keep Tate off the team again. Moore has to have a better summer than spring and Hamilton has to reverse last year's disastrous preseason if those two guys are to get any kind of a roster sniff. Wright barely surfaced in the spring as he recovers from last year's torn PCL. Kumerow is a big target, but he has to show them he can run in the games. It would seem to be a long shot for McCalebb as he makes his second positon switch since he came into the NFL in 2013.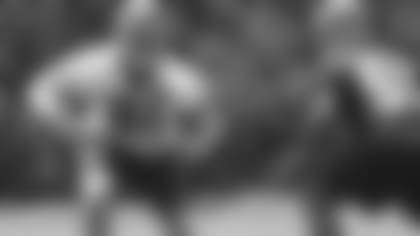 Tyler Kroft (81) was the first of two tight ends drafted this year, the first time in 30 years the Bengals took two tight ends in the same draft.
Tyler Eifert (3), Jake Murphy (1), Tyler Kroft (R), Matt Lengel (R), John Peters (R), C.J. Uzomah (R)
Eifert and Kroft look to be locks and Uzomah is the leader in the clubhouse to secure the third and final spot. But let's wait and see what Murphy and Lengel do in the practices and games because both guys look like they're able to block.
If one of them blocks a lot better than Uzomah (and Murphy has been in the system since he was on the practice squad the last two months of the last season), it is something they have to think about even though they love how Uzomah runs. Then the question is if they'll keep two rookie tight ends on the practice squad. Peters, the local favorite, has done nothing but intrigue them.
LT Andrew Whitworth (10), T Eric Winston (9), RT Andre Smith (7), LG Clint Boling (5), RG Kevin Zeitler (4), T-G Tanner Hawkinson (3), C Russell Bodine (2), C-G T.J. Johnson (2), G Trey Hopkins (1), T Matthew O'Donnell (1), T Dan France (1),  T Jake Fisher (R), T Cedric Ogbuehi (R), C Jake Smith (R), C-G Chris Jasperse (R)
Ogbuehi figures to start the first six weeks of the regular season on the physically unable to perform list (PUP). After the five starters and Fisher coming off the bench, there is a scrum for the final three spots.
If T.J. Johnson repeats last year's fine preseason, he should have a leg up on another season as a reserve guard-center. Winston and Hopkins are looking to stave off guys like Hawkinson and France. The 6-8 O'Donnell has been around for a while but hasn't been able to catch on and has to show his mobility is commensurate with his size in the games.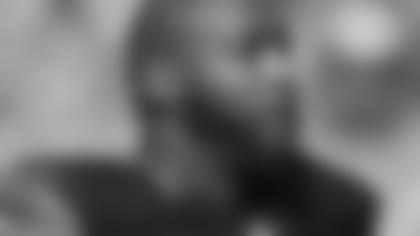 It's another big camp for Devon Still, a 2012 second-rounder.
NT Domata Peko (10), T Pat Sims (8), T-E Wallace Gilberry (8), RE Michael Johnson (7), LE Carlos Dunlap (6), T Geno Atkins (5), T Brandon Thompson (4), T Devon Still (4), RE Margus Hunt (3), T Kwame Geathers (3), RE Will Clarke (2), E Sam Montgomery (2),  T Marcus Hardison (R), T Kalafitoni Pole (R), T DeShawn Williams (R)
There are your starters, the first man off the bench in Gilberry, Thompson backing up defensive tackle, and Clarke backing up right end. After that, you're looking at a hellacious roster fight among Sims, Still, and Hardison for the fourth tackle. Hunt ought to make it, but if his back problems linger or if he gets off to a slow start he may get pushed. Hardison's raw talent, Sims' track record, and Still's upside could make them think about keeping 10 defensive linemen and five tackles, depending who shows what.  
A.J. Hawk (10), Rey Maualuga (7), Vincent Rey (5), Vontaze Burfict (4), Emmanuel Lamur (4), Chris Carter (4), Jayson DiManche  (3), Nico Johnson (3), Sean Porter (3), Marquis Flowers (2), P.J. Dawson (R), Trevor Roach (R).
Let's say Burfict, the Pro Bowl WILL backer, is going to be ready for the opener as he comes of micro fracture knee surgery. He tweeted the other day that he's cutting for the first time since he hurt it against Baltimore last October. And even though you won't see him in pads early in camp, defensive coordinator Paul Guenther's "Burfict Plan,' has him coming back in time for the final two preseason games.
If that doesn't come off, the thinking is the Bengals have covered themselves at WILL with a 10-year veteran in Hawk and a third-round pick in Dawson. They look to be locks, as well as starters Maualuga and Lamur and utility man Rey.     
 It would appear that Flowers and DiManche are going to slug it out for that last spot, but Carter is a veteran of 33 NFL games and Nico Johnson is admired for his tenacity.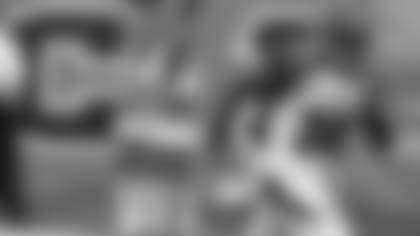 Shawn Williams is looking to do more than special teams this season.
CB Adam Jones (9), CB-S Leon Hall (9), S Reggie Nelson (9), CB Brandon Ghee (6), CB Dre Kirkpatrick (4), S George Iloka (4), S Shiloh Keo (4), CB Chris Lewis Harris (3), S Shawn Williams (3), CB Darqueze Dennard (2), CB-S Josh Shaw (R), S Derron Smith (R), CB Troy Hill (R), S Erick Dargan (R), Floyd Raven Sr. (R)
Same question as on the D-Line. Nine or 10? A bunch of interesting questions, but not a lot of spaces. Shaw, the rookie out of USC, looks to be the fifth corner backing up Jones, Hall, Kirkpatrick, and Dennard. Forget Hall's salary cap number. The question isn't if he'll make it, but will he play a little bit of safety in addition to corner?
At safety, you've got locks in the starters Nelson and Iloka. Shawn Williams hasn't been called on to do much from scrimmage during his two seasons, but it sounds like he'll get his shot this summer.
When Iloka missed all of the spring with an unknown ailment (he's expected to be back for the start of camp), Williams took most of his snaps and has to translate that to pads. It looks like there's a real battle royale shaping up between the veteran Keo (42 games with the Texans) and the rookie Smith, the sixth-rounder out of Fresno State who showed a knack this spring of being in the right place at the right time. Both had impressive May-June camps.
Will they go with six corners and four safeties or five corners and five safeties? Or five corners and four safeties? Depends. If the DBs light up special teams in the preseason, they could go with ten if they out-produce the D-linemen on the bubble.
K Mike Nugent (11), P Kevin Huber (7), LS Clark Harris (7), K Tom Obarski (R)
At 33, Nugent looks like he's not ready to give it up. He'd really have to falter for Obarski to get the job. But there's plenty on the line for Obarski as he tries to get his name on the short list for teams, including the Bengals.