Marvin Lewis: he convinced the boss he wanted to come back.

Bengals president Mike Brown heads into the 51st season of his franchise emboldened by the changes looming on an offense that finished with a ranking that sticks in his craw and last in the NFL.
Buoyed by how new full-time offensive coordinator Bill Lazor ran the unit down the stretch and how Lazor and head coach Marvin Lewis built a new staff in the last week or so, Brown has confidence Lazor can move the needle.
But that's the only movement he sees.
In a rare sit-down with Bengals.com Friday, Brown passionately disputed public pronouncements that the Bengals would entertain moving from Cincinnati.
"I played a role in bringing it here. I played a role in keeping it here. I don't know if there's much more I can do," Brown said. "I would hazard to guess the Bengals will be here when I'm not."
Also Friday Brown discussed:
_How his team needs something new and after overseeing the biggest staff change he can ever remember without changing the head coach he thinks he's got it and excitement for 2018 with the arrival of seven new assistant coaches counting Lazor now that he's the coordinator and not also the quarterbacks coach.
_How wins in the last two games of the year convinced Brown he wanted Lewis to return and that Lewis wanted
to return despite published reports on Dec. 17 saying Lewis would leave after his 15th season.
_Why he thinks the Bengals may have to re-think how they do things on the offensive line and who they play on it. He didn't rule out getting help there outside the draft.
_Why he would like to see free-agent right tackle Andre Smith return. Brown indicated the club's philosophy on free agents is unchanged with their own players getting first dibs.
_Why despite free-agent tight end Tyler Eifert's injury history Brown hopes to bring him back.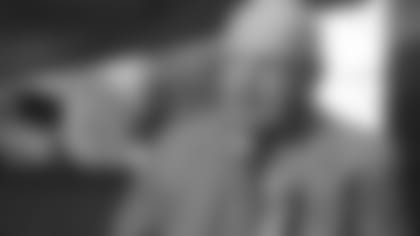 Mike Brown: wants Lewis to direct change.
As the club's celebration of its 50th season winds down, it's now been more than 50 years since Mike Brown convinced his father, Bengals founder Paul Brown, to put the franchise here in the '60s and it was Mike Brown in the '90s who kept the team in Cincinnati during the debate that gave rise to Paul Brown Stadium. He is the last guy that wants to move and on Friday he said so.
It's been nearly 23 years since Mike Brown and the Bengals were hosted by Baltimore in that city's pursuit of an NFL team. That trip ended with Brown returning to his Riverfront Stadium office for a meeting with civic leaders looking to keep the Bengals in Cincinnati.
"This is just a figment of somebody's imagination. We have no intention of moving," Brown said. "We had an opportunity to move when we came here to the stadium. We turned it down knowing full well that we were turning down literally hundreds of millions of dollars that we would not see here that we would have seen if we moved. I think that ought to be understood. It seems to be ignored."
Brown knows there is only one way to keep his team out of the A1 headlines and he thinks he's on the right path even with the politically incorrect move of retaining Lewis after two straight losing seasons brought a sudden thud to five straight play-off runs.
"We had a down year," Brown said. "We think we'll bounce back and whatever issues with the team will be cured if we win enough."
And Brown thinks the staff Lewis has assembled is the first step in the climb back.
"We have people in here who will offer up some fresh ideas and I think we need some fresh ideas," Brown said. "That will still allow us to have continuity. It will give us a boost. I think it's a good thing.
"I think this will be an exciting year because we will make changes with not only whom we play but what we do when we play."
Brown said it was his call and his call only to keep Lewis, but only after Lewis assured him he still wanted to coach the Bengals in the wake of the Dec. 17 news reports that said Lewis would end his Cincy career after 15 years following the season. Given that the news broke less than three hours before an ugly 34-7 loss in Minnesota, Brown indicated he was rankled and thought he'd be looking for a new coach.
"It was an up and down year and there were events during the season that made me wonder. When we were up in Minneapolis you can be sure I was wondering what was going on," Brown said. "I asked him point blank if this is where he stood and he said it was not. And I took him at his word."
But clearly the last two games of the season in which the injury-riddled Bengals beat the Lions and the Ravens to knock them out of the playoffs saved Lewis' job. Brown wouldn't go as far to say Tyler Boyd's 44-yard TD catch on fourth down with 49 seconds left to win the finale in Baltimore brought back Lewis, but he said, "It helped to win that one."
"We made some changes to do that. I respect that," Brown said of the two wins that put the final record at 7-9. "I thought he took a team that was failing and turned it around the last couple of games. We didn't get back quite to where I would like to see us, but we got back to a high enough level where we could play two good  teams and beat them when they were on the spot to win."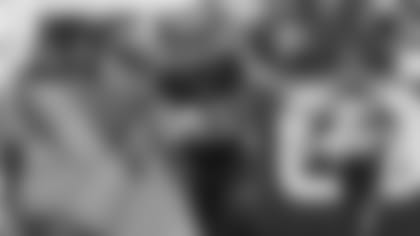 Mike Brown wants Tyler Eifert to return.
Brown says the decision to bring back Lewis isn't as unpopular as perceived with his mail running half and half. But doesn't need the postal service to know the Bengals have to win to get back in the fans' good graces. He didn't make a business call to bring back Lewis. It was a football call based on Brown's central philosophy of continuity. If there is change to be needed, he wants Lewis to direct it.
"I made the call for more than one reason," Brown said. "It gives us our best chance to be successful this coming season. Marvin gives us continuity. That's important in this league. I also made the call because I felt he deserved consideration for all the time and effort he has put in here. He's been our head coach for 15 years. That ought to be to his credit.
"In my book (this season) was an aberration.  I think it's correctable. I think we can rebound quicker with Marvin than with anybody else … I think he deserved to be back because he's put a lot of his life here and that matters to me."
Brown didn't get the sense roster control was an issue when he issued Lewis the extension. In fact, there's no team issue the two hadn't discussed before Lewis' own talks because they meet every morning.
"He has full input on that," Brown said of the roster. "I generally defer to his wishes. There are some occasions he has to accept my views. There are occasions I insist on things, but it isn't very often."
A big reason Brown wants continuity is because he feels they've got a talented roster equivalent to elite teams like Pittsburgh. He looks at the 24-20 loss back on Dec. 4 in which the Bengals blew a 17-0 lead to the Steelers.
"In my heart of hearts we should have done a little better than we did (in that game)," Brown said. "But I don't have the feeling the player level was the determining factor in the game. Things conspired against us. I believe our talent level is equivalent to Pittsburgh, equivalent to Baltimore. Cleveland is on the way up. Don't misjudge."
Brown called the departure of long-time offensive line coach Paul Alexander "very difficult to make that call … I had him here for almost a quarter of a century. That establishes what I think about him as a person and a coach."
He says Alexander thought it was time for both to maybe move and the Bengals ended up trading line coaches with Alexander moving to Dallas and the Cowboys' Frank Pollack becoming the Bengals' third line coach since the Jimmy Carter administration.  Brown says something had to change. "I never remember us finishing 32," with the first-string offense. He likes what Lazor did in the final 14 games he took over for Ken Zampese.
"Bill Lazor changed a lot that we were doing. He allowed the ball to get off. We had issues in pass protection," Brown said. "And we couldn't go back there and sit and look as well as we have been able to do at times in the past. We had to throw quick and that helped us and hurt us in other ways with some of the strengths we had.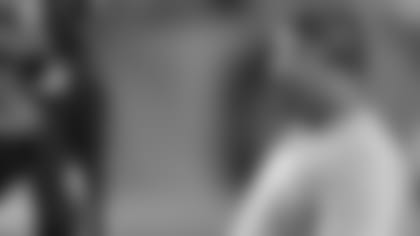 Mike Brown says the departure of Paul Alexander (above) was a 'very difficult' call.
"We have to re-think our place on our offensive line. It's going to require us to consider if how we do things up front needs to be changed. All of that is obvious to everyone. We understand that and that's the charge Bill Lazor has. I think he'll be effective."
Brown says they'll reach out beyond the draft to upgrade the line, but he won't publicly grade players when asked if they've made any decisions on the near future of starting tackles Cedric Ogbuehi and Jake Fisher after both ended the season on injured reserve in the wake of highly-publicized struggles in their new roles.
Still, Brown said he'd like to re-sign free agent tackle Andre Smith after he came off the bench to "dampen the fire," when "we had some injury and developmental," issues at the position.
Yet while Brown would like Smith to return, he says it has "to play out," as the Bengals examine free agency. He says, like always, they'll go after most of their own free agents first, then step back and try to sign mega salary cap hits Geno Atkins and Carlos Dunlap before they become free agents after this season.
"In free agency we have more places to spend our cap room than we have cap room to spend," Brown said. "Signing our guys in their last year, that's a bottomless hole. We could spend all we have and 10 times more and probably not get the job done."
But they'll try. Brown knows people are looking at how play-off teams like Jacksonville and the Rams struck it rich in free agency, but he says the Bengals are about in the middle of the pack in salary cap room with Atkins and Dunlap looming.
"They had a lot of cap room and they could do that. Not many teams have that under the cap to emulate," Brown said of the Jags and Rams. "We would have to be pickier. Our policy has been to re-sign our own to the extent we could and even (getting them all back) is not possible in free agency."
But they will talk to Eifert about re-signing. Since making it to the 2015 Pro Bowl, Eifert has played in just 10 games because of a bevy of injuries. Since they took him in the first round in 2013, he's played in 39 of a possible 80 games.
"We want to talk to him and see if we can make a deal that will bring him back," Brown said. "He's a very good player. The problem is he's been injured so much he's literally played less than half the time. Whatever deal we offer we have to take that into consideration.  But we know he's a player that makes us better when he's on the field. We plan to talk to most of our (free agents)."