If it's a dream come true, it's also true that dreams are made and not born.
"Every big brother dreams he can play with his little brother and every little brother dreams he can play with his big brother," said Carson Palmer, the big brother. "But he's got his work cut out for him."
After a lifetime of tagging along with a brother four years his senior, Jordan Palmer signed a two-year deal Wednesday that puts him on the practice field and in the film room with Carson. But this isn't continuation of some backyard catch.
To Jordan Palmer, this is pure business.
"I understand I need to develop and coming into the league I want to learn from the best," said Jordan, who has been searching for a team since last Sept. 1. "In my opinion Carson is the best quarterback in the league. I'm biased, but when it comes to mechanics, accuracy, work ethic ... I was there when he came back from the (knee) injury. I've just got a lot of respect for him as a player."
The feeling is mutual. You can hear the respect in Carson Palmer's voice, which, by the way, sounds like a taped version of Jordan's. "He's very athletic. He's got great size, he can throw running around and he can throw the ball all over the place," said Carson's pocket scouting report. "He's got everything physically. But he's got some catching up to do. He's got three guys in front of him that have at least a year in the offense and he doesn't have a long time to learn it."
Once upon a time Jordan Palmer didn't want to follow in his brother's footsteps. He went to a different high school, never gave USC a thought, and hoped last year that the Bengals wouldn't draft him.
"He didn't want to be Little Carson," Bill Palmer said Wednesday after his two sons finally became teammates. "But this is a different situation. He made his own way in other places and he'll do that now, too."
Jordan Palmer, a sixth-round pick of the Redskins last season after a record-setting career at Texas-El Paso, said both he and Carson are comfortable with a move they didn't want last spring because they wanted Jordan to get a shot to play for a starting job.
"We talked about it before I did it and he's OK with it," Jordan said.
After being released by Washington despite playing just two series in the preseason, Jordan is looking to gain a foothold in the NFL. With No. 2 Ryan Fitzpatrick a bit in limbo as a restricted free agent, Jordan joins a fifth-rounder from last season in Jeff Rowe, a player the Bengals probably gave similar ratings to Palmer during the draft process.
"I think this can work out; I'm excited about it," Jordan said. "I can learn from a top guy and he's got a guy that he knows is with him and supports him all the way on and off the field. I know how effective having a guy like that can be after watching (Jon) Kitna here and Shane (Matthews) and Doug (Johnson) and the guys from last year."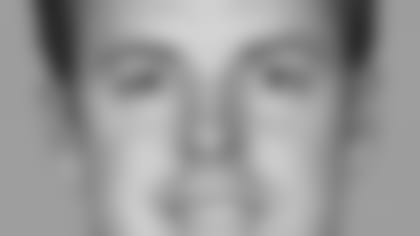 Jordan Palmer has some of his own numbers to build a resume. He started 42 games for UTEP and finished his career with 11,084 passing yards and 88 touchdown passes, both school records. As a senior in 2006, he set single-season records for passing yards (3,595), completions (282), completion percentage (65.7) and passer efficiency (149.6).
But he arrived in Washington with five other quarterbacks and when his scheduled debut was washed away in a thunderstorm that canceled the second half of a preseason game, he was left with the two series in which he didn't have a passer rating. But earlier in August during a scrimmage against the Ravens he threw a 24-yard touchdown pass. He admits his transition was slowed by his adaptability to the system.
"I need to play well. No matter how many reps you get, you need to play well and produce," Jordan Palmer said. "(Former offensive coordinator) Al Saunders' system was very complex. Talking to Carson and explaining some of the stuff we were doing, he would say, 'That's a little over the top.'
"That was probably the biggest thing. I don't think physically it was that big of an adjustment for me. I had fast receivers in college. I played against fast guys and big guys. To me it was definitely the mental aspect of it. It was a big challenge for me. I put in a ton of time. I didn't pick it up right away, but there were guys who said it would take a year to learn that system."
But that should hold him in good stead when the spring camps start in May because offensive coordinator Bob Bratkowski's scheme has some characteristics in common.
"It was a numbers system like it is here," he said. "I'm glad it's in this style and not a West Coast offense that uses different terminology and it's not a new language. We'll talk brothers stuff first, but I'm sure we'll talk about Xs and Os. He's helped me a lot. But once we get here, he's got to focus on the starting job and I've got to focus on trying to get a spot."
When Bengals president Mike Brown spoke with Bill Palmer at last year's Senior Bowl and asked if he thought it was a good idea if the two were on the same team, the father understood they wouldn't like it because they each wanted the same thing. They wanted a shot for Jordan to play and that wouldn't happen behind Carson.
"As it turned out, it's now a whole different game now," said Bill after several tryouts and Jordan's decision to hook on with the Bengals and bypass a shot with the Arena team in Arizona.
"It's clearly a friendly environment. They know him there. He's thrown with T.J. (Houshmandzadeh) and Carson in the offseason."
And Bill says there are going to be some double-takes. There already is because the 6-5, 231-pound Palmer looks and sounds like a dead ringer for his brother.
"The way they drop back, their throwing motions, it's the exact same," Bill Palmer said.
Jordan looks forward to the practices. It won't be that much different than it's always been.
"I love competing against Carson," he said. "Throwing in one-on-one, trying to be the most accurate. I love going against the best and he loves going against guys that go all out. It's going to be fun."
Another reason the Bengals figure it's a good move is it's never a bad day when you add a solid individual. Jordan is the more outgoing of the two, the one more likely to be generating some noise in the locker room. But if Jordan mirrors Carson in voice and looks, he also arrives with the same set of intangibles.
"He's a great guy; a team guy," Carson said. "He'll do whatever he can to make the team better and bust his butt to make it happen."
Plus, Jordan knows this doesn't happen all the time.
"It's kind of cool because guys like Tiki and Ronde (Barber) don't play the same position," Jordan said.
Indeed, according to the Elias Sports Bureau the only other brother quarterback tandem to play on the same team in the Super Bowl era is Ty and Koy Detmer for the '97 Eagles, although Koy was on injured reserve.
Elias says there have been dozens of brother combinations on the same NFL team with the most recent this past season in Dallas with linebacker Akin and nose tackle Remi Ayodele.
In 2005, linebacker Chris and defensive lineman Nic Clemons played together in Washington and in 2002 wide receiver Jake Reed and defensive back Dale Carter were in New Orleans. Also in 2002, cornerback Andre and wide receiver Kevin Dyson played for Tennessee.
The most famous brother act in Bengals history is the Griffins of Columbus, Ohio with running back Archie and cornerback Ray playing together from 1978-83. Safety Jim and defensive end Ross Browner were Bengals in 1979 and 1980.