KEY MATCHUPS
OCTOBER 12, 2008
If you thought the Bengals were underdogs before, what about now that it is Brett the Jet vs. Broadway Ryan Fitzpatrick at the Meadowlands?
The Bengals.com roundtable agrees, but they won't sell Cincinnati short on the road.
"Fitzpatrick will play better than he did against Cleveland because he practiced all week," says The Eye, an NFL scout familiar with the AFC East. "Plus, he's got Chris Henry."
"You have to favor the Jets, but I think Arizona and the Chargers showed that you can move the ball on them," says The Guru, a former NFL football exec, of teams that put a combined 83 points on New York. "The Jets are a good team, but they're not as good as the Giants or Cowboys and the Bengals could have beaten both. This game can tell you a lot where Cincinnati is going. They're coming off three hard games and they could have won all three. But they have to start winning to keep guys' attention. They're obviously playing hard for Marvin (Lewis). But if you don't start winning, how much more are they going to listen to?"
WHEN THE BENGALS HAVE THE BALL
QB Ryan Fitzpatrick vs. Jets S Abram Elam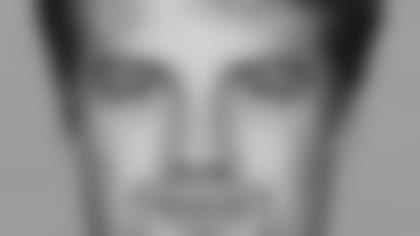 "He certainly doesn't have a gun. He doesn't have Carson's arm, but he's got a good arm," The Eye says. "He's accurate. He's a Trent Dilfer kind of guy that has to make smart throws. He was really in a bind against Cleveland when he had only one day of reps. The full week should really help him."
Note: Ghiaciuc held up against Jenkins in '06 when the Bengals ran for 112 yards in a 17-14 win over the Panthers.
"The linebacker I really like for them is David Harris," says The Guru of one of New York's inside backers. "It looks like he can do a bunch of things for them."
Henry's downfield moves may be a good match here since the Jets are down a safety. The other starting corner, Dwight Lowery, is New York's only rookie starter on defense as a fourth-round pick. He's done OK, but he went in the fourth round because of his speed.
And that's another thing. He loves to look off defenders and then come right back at them. So White has to avoid last week's mistake where he gave up the angle to Cowboys receiver Terrell Owens on the 57-yard TD off a crossing route.
"He's more of a downhill guy than Chris Perry, but not as much as Rudi Johnson," The Guru says. "He's got better running skills than Rudi. My only question is the character thing because they've said they were going to move on from that, but they must be satisfied. I thought the Bears offensive line wasn't very good for a couple of years and I think that could have affected him."
Faneca has proven to be a good stabilizer for New York's young left tackle, D'Brickashaw Ferguson.
"The Bengals secondary is playing pretty well," The Guru says. "They've had some mistakes, but guys like Hall and Ndukwe have done a nice job for them."
This article has been reproduced in a new format and may be missing content or contain faulty links. Please use the Contact Us link in our site footer to report an issue.