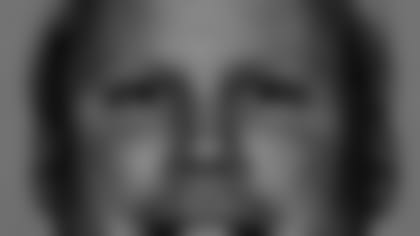 A mini news conference with Bengals defensive coordinator Chuck Bresnahan culled from various points last week in the wake of the 44-31 victory over the Bills in which his defense played well except for allowing long touchdowns on Willis McGahee's 61-yard run and Lee Evans' 47-yard catch.
On preaching all offseason about the big play before it happened in Buffalo: CB:
Do what you're supposed to. Do your job. Our whole statement from last year. If we can eliminate the big plays, I'll tell you what, we'll win a lot of games around here. It's assignment football. Take out the alignment problems and we take out the assignment problems and we execute and we keep it simple for them so they can play fast.
On one of his best defenders (free safety Madieu Williams) missing a tackle on the run: CB:
He missed the tackle, but Madieu didn't have the right adjustment, so we didn't have the safety over and we were two men short and he ended up missing the tackle. ... It's very simple; you don't get lined up and take the wrong gap, so that leads into exactly what happens and it's a big play.
On (the Evans touchdown), Keiwan (Ratliff) gets beat by a double move. He took a guess and he was wrong. Can't do it ... when we do it right, we do it right. The little ones in the fourth quarter, a little bit is who we were with and what we were running. We were simple because of the score, but those two plays that counted, we have to take out of the game. If we take that out, we've got a chance to win a lot of games.
On what David Pollack missed after returning Tuesday from a 17-day absence because of a hamstring injury: CB:
Reps. Experience. Invaluable experience for him where he just has to get back and get going. He's stayed up with it mentally. I never worry about him mentally. I mean, he's a gym rat, he's a film rat, he's all that stuff. But he needs to get back out and get reps on the field. And we won't give him 85 reps the first day. He's going to work his way back into it, and earn his way back into it.
On the fine play of Pollack backup Rashad Jeanty: CB:
(Pollack) has competition and everybody knows that. Our depth right now is where we want it to be. We have to continue to improve it, but he's coming back and he'll be fine.
On the value of defensive tackle Sam Adams being added to practice and getting reps at this point in the preseason: CB:
It's always great because you start working together, but I've told you guys since Day One, until Sam can come out there, I can't worry about him. So I don't worry about it. I worry about getting John (Thornton) and Bryan (Robinson) and Shaun (Smith) and (Domata) Peko lined up until Sam gets there. Once Sam is there, hey, more power to him. Let's get the timing, let's get that little cohesiveness with the tackles inside and working on the left side together with Bryan. We'll be in great shape.
On the roster battle at linebacker: CB:
We've got battles at a lot of positions, not just backer. We've got corners competing, we've got safeties competing, we've got nickels competing, linebackers competing. You've got d-line competing. I mean Junior Geathers is playing his butt off.
**On Geathers slimming down to 265 pounds and rushing from end on passing downs: CB:
Then you start tying it in with other rushers like Justin (Smith), Rashad, David, Ahmad Brooks with what he's shown so far. Like I say, we've got depth.
On Brooks, the middle backer taken last month in the third round of the supplemental draft who has shown at times he can put heat on the quarterback. CB:
Once he figures it out, he's going to be an impact player. He's behind right now, that's all. He didn't have any spring practices so he has to catch up. But once he knows what he's doing, he's going to be a guy that will make plays for you because of his athleticism.