Updated: 1-4-08, 7:30 a.m.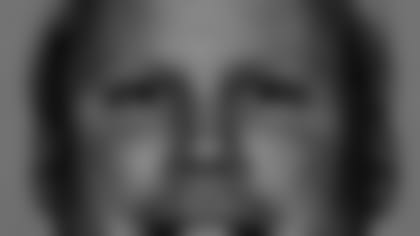 Chuck Bresnahan, the former officer who played and coached at Navy, stood by his ship until the end. So did his men.
"I couldn't be prouder of the players. Every last one of them because they bought in all the way to the finish. We had our little code word and we went out and had fun," Bresnahan said Thursday, a day after the Bengals announced he wouldn't return as defensive coordinator.
"I look at how we did over the last eight games and I think it shows what we could do once we didn't have to reshuffle (because of injury). But we couldn't get it done the first eight games, so put the target on me. If that's what got me, that's what got me. But I leave with my head held high."
In those last eight games the Bengals gave up an average of 300 yards per game, 93 on the ground and 17.6 points compared to 397, 133 and 27.3, respectively, in the first eight games that were hampered by losing six linebackers from the start of training camp.
Led by an emerging secondary of rookie and second-year players, the Bengals forced 19 turnovers in those last eight games compared to 10 in the previous seven. Seven of the 19 were interceptions by those young DBs.
"Even right down to that last week when we were going through checkouts they stayed with it," he said. "We were also able to give some players a look and I think they're going to be here for a long time. I won't see it, but I think they'll do well."
Bresnahan, whose first season saw the defense lead the NFL in turnovers on the way to the Bengals' 2005 AFC North title, recognized that he was the leader of a defense on a team that has more money invested in offense.
"I just think you have to have more stability on both sides of the ball and that helps your offense, defense and special teams because it's more of a level playing field," Bresnahan said. "But, again, I couldn't get it done and put the target on me."
Bresnahan said he enjoyed working with head coach Marvin Lewis and said he didn't have a problem when Lewis brought in former Jets and Ravens defensive coordinator Donnie Henderson to be a consultant and observer this season.
In fact, Bresnahan was a familiar figure in the community supporting the charitable efforts of Lewis, Bengals Hall of Famer Anthony Munoz, and Bengals play-by-play announcer Brad Johansen.
Along with wife Erin and his players, Bresnahan also did work for the Garth Brooks Teammates for Kids charity that gave money back to the community.
Ironically, a focal point of fan frustration during much of his tenure, Bresnahan saluted them.
"Great fans in Cincinnati and we've enjoyed living in the community," Bresnahan said. "I've got a lot of gratitude to Marvin and the Brown family and what they've done for me. It's just time to move on."
IN THE FOLD: The Bengals said Thursday in the wake of Wednesday's moves that their remaining coaches are in place, working, and under contract for the 2008 season.
Some could leave for better jobs, but it looks like Bresnahan and linebackers coach Ricky Hunley are the only assistants that won't return.
Also Thursday there are indications that the Bengals have not asked the Panthers for permission to talk to secondary coach Tim Lewis, a possible coordinator candidate.
And look for this thing to play out for a couple of weeks. With no immediate interviews seemingly on tap, could that mean that Rex Ryan looks to be Lewis' guy and the Bengals are simply waiting?
There could be a contractual hangup for Ryan, the highly-regarded Ravens defensive coordinator who worked under Lewis for three seasons in Baltimore and led the Ravens to a No. 1 and No. 5 ranking during the last three seasons in Baltimore.
Not only does Ryan have interviews for three head coaching jobs lined up but also has another year left on his deal in Baltimore.
The issue seems a bit unclear, but if he doesn't get any of the top jobs in Baltimore, Atlanta or Miami, the Ravens may be able to prevent him from going elsewhere as a defensive coordinator. But the even money is on Cowboys offensive line coach Tony Sparano in Miami. And the Ravens seem to be looking outside and the Falcons looking for a big name from the past.
Vikings defensive coordinator Leslie Frazier, the man Lewis fired to make way for Bresnahan in '05, is also reportedly interviewing in Miami.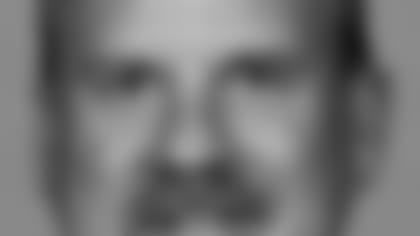 For those looking closer to home, secondary coach Kevin Coyle is intriguing for the Bengals. In the 15 seasons before coming to Cincinnati he was a coordinator at Holy Cross (a perennial top 10 Division 1-AA defense), Syracuse (led the nation in interceptions in 1992), Maryland (a top 30 finish in 1996), and Fresno State, where he coached six NFL players.
Since he and assistant Louie Cioffi have coached the secondary under Lewis, the Bengals have led the NFL with 103 interceptions, one ahead of Ryan's Ravens with 102. The only other team with 100 since '03 is New England.
The defense has led the NFL in turnovers during Lewis' five seasons with 170, also ahead of second-place Baltimore.
ODELL UPDATE: Safarrah Lawson, one of suspended middle linebacker Odell Thurman' s representatives, felt badly Thursday for Hunley.
"He's very close to Odell," Lawson said. "Ricky really reached out to Odell with a lot of compassion and he's been very caring to him."
The goal for Thurman, Lawson said, is to be back in the Bengals facility by March to resume workouts with the strength staff so he can be ready for the May camps. He hopes to hear from the NFL about Thurman's application for reinstatement around mid-February.
Lawson isn't worried about Thurman's two-year absence from the game for violations of the substance abuse policy.
"He's not much older than the players in this year's draft," Lawson said. "If anything, his body is going to be fresh. He really hasn't played much football, two years of Division I, his rookie year in the NFL, and that's it."
Thurman doesn't turn 25 until June, making him the second-youngest linebacker under contract next to Corey Mays.
ARTISTIC TALENTS: Paul Brown Stadium groundskeeper Darian Daily and assistant James Hlavaty are in New Orleans this week painting the town red.
And black, and blue, and white, and ...
They are helping paint the seven logos on the Superdome field at the All-State BCS National Championship Game.
"We've got to have it all done for Media Day on Saturday," Daily said Thursday from The Big Easy. "Then there's practice for the pregame and halftime shows, so we have to go back Sunday and early Monday for another coat just to touch it up."
The BCS made sure it had experience from all sorts of venues and surfaces. The PBS crew, which works outside on FieldTurf, is joined by groundskeepers for the Rams (indoor FieldTurf) and Texans (grass under a retractable roof).
They'll leave their stamp at midfield and it's not exactly a postmark. Try 40 feet tall and 30 feet wide. But that's not the toughest assignment. That belongs to each end zone logo to the left of the team names.
"Those are only 25 feet tall and 15 feet wide," Daily said. "The smaller ones are harder because they're more intricate."
They will also be a challenge because the design is for the logo to look like crystal balls.