Even before the MVP of Super Bowl ¾ XXIII had the card in his hand, the 153rd pick in last month's draft, Jim Breech thought it might be a kicker.
After all, it was the fifth round when special teams coordinator Darrin Simmons urged the Bengals to take punter Kevin Huber eight years ago and Huber is still here alive and kicking.
So Breech's mouth curled into an ever so slight smile just before the only man to score 1,000 points in Bengals history announced to the cameras that Jake Elliott of Memphis had just become the Bengals highest drafted pure kicker ever in the 50th such proceeding.
Then, because he's a true Bengals fan and huge admirer of Simmons, Breech texted Simmons congratulations. And, like a lot of people, wanted to know why Elliott instead of Arizona State record-setter Zane Gonzalez.
"I think most people were surprised," Breech says. "But we didn't have the opportunity to work them out. Darrin spent a lot of time on this, I'm certain. He's done a great job with whomever over the years on special teams and kickers in general.
"I looked at both of them, Breech says. "I don't think they can go wrong with either one … I think both of them are going to be great."
TOP TEN ACTIVE ACCURATE KICKERS
(Height, Weight, Percentage)
Justin Tucker 6-0, 180 89.8
Dan Bailey 6-0 198 89.56
Steve Hauschka 6-1, 185 87.2
Stephen Gostkowski 6-2 200 87.1
Robbie Gould 6-1, 181 85.9
Matt Bryant 5-9 200 85.7
Phil Dawson 5-11, 195 84.5
Cairo Santos 5-8 160 84.3
Adam Vinatieri 6-0, 202 84.3
Blair Walsh 5-9, 186 84.2
- profootballreference.com
Elliott enjoyed a history lesson this past weekend at the rookie minicamp. He did know that the guy who announced the pick was a kicker, but he politely said he didn't know much more than that. But, really, why should he? Elliott was born two years after Breech scored his 1,246th and last point (an extra point following a Derrick Fenner TD at Riverfront Stadium in the 1992 finale), 38th most in league history.
"That's a big stat, that's a big stat," said Elliott when told Breech is the NFL's all-time leader in overtime at 9-for-9.
He also pleasantly tolerated a quick synopsis of how Breech's three field goals put the Bengals in position to win Super Bowl XXIII, the last a 40-yarder with 3:20 left. Until, well, Joe Montana and all that.
And when told Breech's size Elliott smiled and said, "I like that. I like to hear that."
The 5-foot-9, 165-pound Elliott grew immediately on the 5-foot-6, 161-pound Breech, his specifications when he rolled into his first Bengals training camp in 1981.
"You mean small?" Breech asks with a laugh. "The main thing is leg speed and putting everything together. There have been a lot of small guys. Dave Jacobs (5-7, 151) when I was playing. He could just kill the ball … And there was a guy Teddy Garcia (5-10, 187).
"When he was kicking for New England we were in warmups on the 50-yard line and he's hitting the ball over the top of the uprights into the top of the net. The problem was he didn't make any of those and he didn't make many during the season, but leg-strength-wise there are always (small) guys out there that are exceptional. Golf is the same way. Little guys can hit it far. It just has to come together with the rhythm and the timing."
Simmons doesn't care about size, just points and the power the kickoff.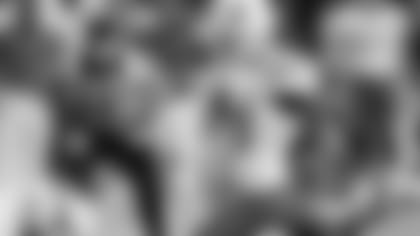 Jake Elliott's booming kickoffs lured Bengals special teams coordinator Darrin Simmons.
"I don't care if he's 300 pounds," Simmons says. "He has to make 90 percent of his field-goal attempts."
A gander at the list of the active top ten most accurate kickers runs the gamut. The towering leader, Justin Tucker, is 6-0, but just 180 pounds.   Stephen Gostkowski, fourth on the list as well as Elliott's mentor and fellow Memphis product,  stands 6-2, 200. Matt Bryant, sixth on the list and a 15-year bellwether, is Elliott height at 5-9, and goes 200 pounds.
But the man who is eighth on the list and the youngest, Kansas City's Cairo Santos, is the guy that Simmons sees as the comparison. At 5-8, 160 pounds, Santos, 25, has converted 84.3 percent of his tries in the first 48 games of his career. It will be recalled Santos scored all the Chiefs' points in the Bengals' 36-21 victory at Paul Brown Stadium in 2015.
"Almost identical. Same size coming out," Simmons says. "Cairo was a little more productive in college at Tulane, but he kicked in a dome. That has to figure in a couple of percentage points. I had the displeasure of seeing him kick seven field goals here against us and seven touchbacks out of the back of the end zone. That proved to me that quote unquote little guys can still swing with the big boys."
And for Breech, it really is a golf swing. He never, ever thought about his size in relation to his craft. When Bengals president Mike Brown introduced him at last month's unveiling of the club's 50th anniversary season, he recalled how Breech went through his pre-kick motions like a golfer. In his first two seasons with the Bengals, that's how Breech communicated with special teams coach Bruce Coslet.
"He and I would talk about golf. It's a good way to talk about the mechanics," Breech says.
Not only does Elliott have Simmons in his corner, Breech says he'll benefit from simply being in an NFL atmosphere where the specialists get full attention from a kicking coach.
"Way back when, the special teams coach just came from coaching something else," Breech says of a practice in the early '80s. "These guys are much more specialized today. In (Simmons') case, having been a college punter (Kansas), he understands the kickers, too, so I think that's beneficial."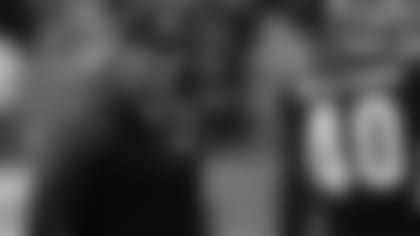 Darrin Simmons studied Jake Elliott at the Senior Bowl, at the NFL scouting combine, and in a private workout.
It just wasn't that way. In 1981 and 1982, Coslet also coached tight ends along with teams. From 1983-86, no coach had the title. Breech didn't get a full-time special teams coach until Mike Stock arrived in 1987.
"Until then, other coaches split up different parts of special teams," Breech says. "These guys are really, really good these days. We spent most of our time trying to figure out what the heck we were doing. These guys are just really, really prepared. They've been practicing. They've had someone teaching them for years and years."
Breech has the numbers that were indicative of his time with a 71.4 percent success rate on field goals. But that was the era. Five times he was in the NFL's top ten and he was in the top ten six times for field goals made. He has Elliott's size in common, but in 1981 Breech was in the same position as Randy Bullock, the veteran opposing Elliott in an old-fashioned training camp showdown.
Breech arrived in 1980 for the last four games before the Bengals took the first kicker on the board and drafted Georgia's Rex Robinson in the sixth round in 1981. Bullock showed up for the last three games last year and is greeted with Elliott.  Breech won the camp joust and went on to become the franchise's all-time leading scorer. He thinks Robinson ("a great guy,") had trouble adjusting to kicking off the ground instead of a tee but that's no longer an issue since the NCAA banned tees on field goals and PATs in 1990, the year Breech beat the Rams in OT when they were in Los Angeles the first time.
"I'm sure Randy is a bit disappointed to have the first kicker taken on a team he's trying to make," Breech says. "I know that feeling, too."
It's a vet-rookie cautionary tale. Simmons isn't counting out Bullock, says he has looked sharp this spring, and is extremely focused. Breech says the guys who end up standing tallest are the guys who handle the mind gymnastics.
"The mental side of it is really the thing that separates it," Breech says. "Someone says you don't have a job, but you're still on the team, you still go to class. In the pros, you don't have a job."
And Simmons is huge when it comes to wanting, and better yet, getting kickers that can handle it. He worked out Elliott and Gonzalez privately and you can be sure he tested them with some mind games. That's a big reason why he likes to run the kicking game of the NFL scouting combine. You can judge a leg from the stands. But to judge what's attached to it you have to look the leg in the eye.
"He's tough mentally," Simmons says of Elliott. "He's very focused. He's driven to succeed like all good guys."
Elliott reflected some of that last weekend. Yes, he said with a what-me-worry shrug. Coaches, teammates, everybody gets on him about his height. He smiled instead of glared.
"He's not going to scare anybody getting off the bus. They'll know we've got an assistant trainer," Simmons says. "But we're going to try and scare them on the field."
Breech thinks he can. He loves the fact Elliott made all-conference all four years. He'll also like to hear that Elliott believes his biggest kick at Memphis was an overtime job his sophomore year from 54 yards at the end of the first overtime in the Beach Bowl that set up Paxton Lynch's winning TD pass in the second OT. Simmons probably already knowns Elliott had enough to grit to come through at the end of what was his worst season.
"He'll be good," Breech says. "It's exciting."
Breech notes that Elliott is also wearing No. 3.
"I'm hoping to get down there," says Breech, who makes a point of befriending Bengals kickers. "I want Jake to sign the draft card."