 Say what you want about the return of Carson Palmer. But Sunday's opener in Kansas City has always been about which Johnson rushes for the most yards.
The Bengals' Rudi or the Chiefs' Larry.
That's the way it was when Larry pilfered the Bengals for 201 yards in last season's odd regular-season finale. But for the Cincinnati defense, that was an era ago, not just nine months. Just three of the starters are in the same spot they were on New Year's Day.
"I said the top 10 was a real goal for us and I still believe that," said Bryan Robinson before Monday's practice. "We are a confident bunch over there as opposed to last year."
It's hard to count that last game when the Chiefs went all out for the retiring Dick Vermeil and the Bengals just went out and tried not to get anyone hurt for the playoffs. In that predictable 37-3 loss, Rudi barely broke his own season rushing record with 18 yards on 10 carries.
But as Rudi says, "We've had that date circled on the calendar. It left a bad taste in our mouth. It was what it was, but we didn't play our best football."
Now it's the New NFL Year Day and it is new coach Herman Edwards' defending NFL offensive champions vs. the Bengals' new-look front that has breathed life back into the league's No. 28 defense.
Right defensive tackle John Thornton is the only line starter in the same spot. Robinson, who didn't play in that last game, is at a new position at left end. That moves Justin Smith to right end and free agent Sam Adams anchors his three Pro Bowls in place of Shaun Smith at left tackle.
Strong-side David Pollack is the only linebacker in the same spot, and right cornerback Tory James is the only incumbent defensive back in the same spot against Kansas City quarterback Trent Green, who quietly torched the Bengals defense for 344 yards while missing just six of his 29 passes.
"We're bigger; Sam is a big wide body that takes up two guys," said Shaun Smith, now part of a tackle rotation that includes rookie Domata Peko. "I like him. He's a big guy that can rush the passer, too. We've got more depth. I think we're going to rotate more, so we'll be all right."
Boy, what a difference nine months makes at Arrowhead Stadium. Instead of seeing tackle Matthias Askew in the trenches in the former Bengal's only game last year, perennial Chiefs Pro Bowl guard Will Shields gets Adams. Plus, book-end tackles Willie Roaf and John Welbourn have been shelved. In place of the Pro Bowl Roaf is the 285-pound Kyle Turley in his first game in two years.
Hard enough to get a grip on this game? Palmer threw just eight passes that day against the Chiefs, a week before he ripped up his knee. Somehow, someway he's back, but head coach Marvin Lewis insists he's not going to give Rudi more carries to protect him.
"I don't think we are trying to take heat off Carson; we are trying to win football games," Lewis said.
Now we know that Rudi played last year with torn knee cartilage in all but one game, and he has responded with the best offseason of his life. After carrying 77 times over the past two preseasons, Johnson got cut back to 15 and no one seems worried. Particularly Rudi.
"I don't know how you compare Rudi from year to year. He has just been the Energizer Bunny," Lewis said. "Obviously this year in preseason, I didn't feel the need for Rudi to touch the ball as much as he has a year ago or two years ago. He doesn't have the time on the field as he normally would. We want to keep him fresh and healthy. We know what Rudi Johnson can do and now we get to see him at full speed."
The Bengals will also see him against Larry's 5.2 yards per carry that won the AFC rushing title with 1,750 while Rudi finished fourth with 1,458. Rudi won't get into that storyline.
"We just want to win, baby," Rudi said. "The rest will take care of itself."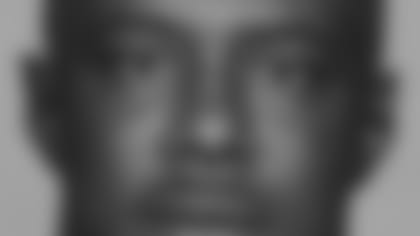 Enter Adams and safety Dexter Jackson, the Bengals' two major free agents that fit into this game like a golden glove. Adams is here to stop the run and Jackson is here to stop the big play. It will be recalled that Larry's touchdowns last year went for 49, 20 and 14 yards.
Lewis won't touch that angle, either.
"We acquired Dexter and Sam to make us a better football team. They get the first opportunity this week to prove that, which is fun," Lewis said. "We know Larry Johnson is a fine football player and they are a fine offensive football team. They have one of the best quarterbacks in the league."
How big of a difference can a year make for a defense with free agency, a draft, a 4-0 preseason in which it allowed the fewest points (54) in nearly 30 years? The defense that Larry turned into Moe and Curly doesn't feel like jokes any more. The unit knows it got pummeled by the run in just three games last year, and it believes it is even better against the run now.
STARTING DEFENSE vs. KC Jan. 1:
STARTING DEFENSE vs. KC Sept 10 (Projected):
"Throw Peko and Shaun and Sam in there and you've got three guys that move pretty well," Robinson said. "Guys who help you first and foremost in the run game."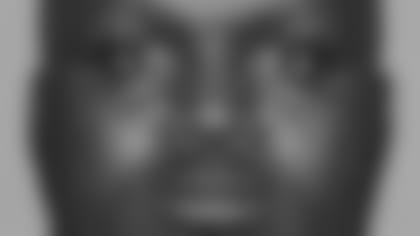 Maybe Robinson is the guy that personifies the difference in the Bengals defense. The 10-year pro has moved back to his natural position of end after two seasons at tackle. And he looked good in the preseason with penetration and his typical toughness against the run.
"The transition, right? It's enabled me to lose a couple of pounds and run around; make me think I'm quicker than I actually am," said Robinson, 32. "It's a thing where I'm seeing something new every day that can help make me better. Whether it's using my footwork to get closer to the quarterback, or put my foot down in the running game."
The play of new guys such as Adams, a 13-year pro, and Peko, a fourth-rounder from Michigan State, have helped Robinson run around.
"I told you when he got here that I thought Sam had the quickest first step in the National Football League of any defender on the line and I've seen nothing to change my mind," Robinson said. "Peko's a little athletic. He's kind of similar to a bigger, more athletic, stout type of Langston Moore; another guy that can get penetration and get heat on the quarterback."
Plus, Robinson thinks the players have responded the way they should in the second year of coordinator Chuck Bresnahan's scheme.
"Guys are more comfortable in their roles, so now you can kind of cut back on what you're trying to do to install and you run some things out there that everybody knows," Robinson said. "You don't have new things popping up on guys and saying, 'Where the hell did that call come from?' I think it's a total effort of the players and coaches getting together and being confident in what we're doing."
How big of a difference between games?
Maybe not all that different. Maybe it's just like New Year's Day at Arrowhead.
It comes down to the ground games. And the Bengals hope they used the nine months to make up the ground.