Week In Review: Full Steam Ahead
Duke Tobin vowed not to break news during Thursday's news conference, but he did break ground when he offered a virtual tour of the remote Bengals draft room set for next Thursday night's first round. If next weekend's draft is "a scout's dream," the Bengals look to have a heavenly scenario fraught with advantages when it comes to their position.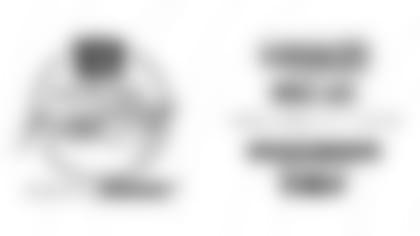 Bengals Pre-Draft Party
The party kicks off Thursday, April 23 at 7:30 p.m. ET and streams live on Bengals.com and all Bengals social media platforms. Fans can also tune-in to Local 12 in Cincinnati, WKEF in Dayton and Fox 56 in Lexington for the 30 minute party leading up to the NFL Draft at 8 p.m.
Boomer Soothes By Talking The Game
Boomer Esiason is one of the Bengals greats. NFL MVP. NFL Man of the Year. Super Bowl quarterback. Esiason has never backed away from offering an opinion no matter what the popular thinking is (just go back to the 1987 strike), so he's had fun the last couple of months taking dead aim at myths that have built up around his old team.
Virtual Is Reality As Bengals Whizzes Hook Up Draft
Jake Kiser may not be the top name on their draft board when the festivities get underway on April 23. But next to that guy, this draft may belong to him and his staff as the Bengals prepare to mobilize their beefed-up technology program that has spent the previous decade morphing into one of the team's power players.
Sam Hubbard Gets Some Assists on Huge Go Fund Me Sack
Cincinnati-bred Sam Hubbard, the Bengals' workmanlike right end with steel-belted production, realized the other day just how many people aren't working. Hubbard, who has clocked in for 14.5 sacks during his first two NFL seasons, saw another number last week that stunned him enough to pledge his own number to Cincinnati's Freestore Foodbank.
Draft Walk-Through: Bengals Go Back To The Future In Prep Work
Mark Duffner, the Bengals senior defensive assistant who sat in the team's last Spinney Field draft that was also the first of the 2000s, doesn't think this one is all that different. Still, it's a little like the old days, too, because when everybody was taken off the road in mid-March and killed the pro days, agents of the non-combine prospects began inundating NFL teams with videos of self-made workouts.