The numbers from his hometown appall Boomer Esiason.
As the deaths in New York City from the coronavirus neared 5,000 this week, Esiason texted a story from the New York Post headlined straight from science fiction:
NYC starts burying coronavirus victims on Hart Island potter's field.
"It's scary. It's really scary," says Esiason, a man who lost his best friend on 9/11 and so many others. "Both are awful. This just keeps adding to the death toll."
"We're all human beings. We're all connected. We all know somebody who has gone through the 16-18 hour ICU-thing or died from this or has had a very mild case of this. That's what's so bizarre about it all."
Esiason is one of the Bengals greats. NFL MVP. NFL Man of the Year. Super Bowl quarterback. An all-timer as one of the resounding voices in the league that has been heard from Monday morning drive to Monday night and all days and nights in between.
Mention New York in Bengaldom and it's hard not to think of the Blond Bomber with the swagger of the city that never sleeps injecting all that resilience and optimism in any locker room he ever stepped. You can hear it even now even though he is sheltered on Long Island and three people he knows have passed away. And the father of a friend.
"This is not a regional thing. It's a global thing and how we handle it as Americans, this is a huge undertaking," Esiason says. "What's going on in New York is a testament to not only the state government and the federal government despite all the political rancor back and forth; they've worked amazingly well together."
"And, it's a testament to the military. Still, too many people are dying. For every person that has died, it more than likely that means a family is devastated. It's really hard to find a silver lining in all of this."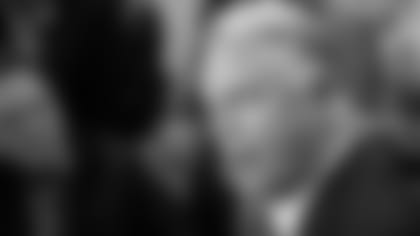 But Esiason does because that's what he does. He continues to remain part of the pulse of the city through his morning show on WFAN and has been able to provide a diversion of sorts with plenty of sports fodder.
"Not a lot of sports to talk about, however we can manufacture different things," Esiason says. "(Tom) Brady's interview with Howard Stern or something Rex Ryan has said, what the Giants and Jets are going to do in the draft. Are the Bengals going to get four first-round picks for Joe Burrow? That sort of thing."
We've known for months where Esiason stands on Burrow. "Corporate suicide," he says if the Bengals don't take the LSU quarterback No. 1 overall. But he fully expects them to take him simply because he knows Bengals president Mike Brown has always made sure he has a quarterback.
Esiason has never backed away from offering an opinion no matter what the popular thinking is (just go back to the 1987 strike), so he's had fun the last couple of months taking dead aim at myths that have built up around his old team.
"Mike Brown is no dope," Esiason says. "For the most part they've always had quality at quarterback. Think about the run there. They've always had someone more than capable of playing the position. Maybe we're not Hall-of-Famers, I get it, but we were all competent, competitive and leaders in our own right. There were two blips, Akili Smith and David Klingler, but there were capable guys that came after them, whether it was Jeff Blake or me coming back or Jon Kitna.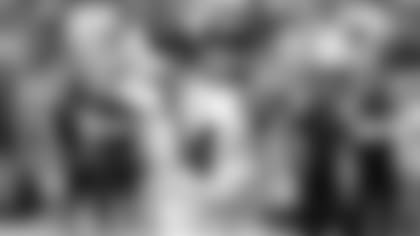 "When you think how many games I played (123 Bengals starts), how many Kenny played (192) and how many Carson Palmer (97) and Andy Dalton (133) played, that's amazing."
These numbers won't surprise Esiason. According to the Elias Sports Bureau, the Bengals are the only team in the post-merger era to have four quarterbacks that started at least 97 games for the team that drafted them.
So Esiason, who worked for Paul Brown long before they named a stadium after him, thinks it is a fine spot for a quarterback. Esiason magic marked the letters P.B. on his helmet in the last game before Brown died during the 1991 preseason, but he talks about the Bengals founder in the present tense.
"Look, people don't even realize the amount of football history that has run through the state of Ohio from Paul Brown," Esiason says. "There aren't any people anywhere that has done what he has done. They named (a) damn team after him. He won championships. He had Jim Brown playing for him. Then after Art Modell fires him (in Cleveland), he owns Cincinnati and coaches them and Bill Walsh and Sam Wyche and Marvin Lewis and all those guys came through. The history is there, people just don't want to see it."
Esiason also knows firsthand the history of the Bengals doling out money even as they went through their richest free-agency ever last month. He knows there's a perception out there and that he's told some cheap jokes himself, but he says that's all it is. From what he can remember, the Bengals made him the highest paid player in the NFL twice.
"When you think about how much money Carson Palmer made, how much Andy made and he paid Andy before he had to," Esiason says. "(A.J.) Green. Look at what Willie Anderson made, look at what I made when I played there. They've always paid players."
Esiason doesn't think Dalton is history and says, "He had a really good career in Cincinnati." But he says it's not looking like the Bengals are going to match anything like the trade they netted for Esiason when they dealt him to the Jets for a third-rounder. He was pulling for Dalton to go to Chicago, but the Bears went with Nick Foles.
When the Bengals say they want to be respectful of Dalton and treat him right, Esiason is living proof they'll come through.
"If he really wanted to take care of me, he would have traded me the year before," says Esiason of the 1992 season Brown chose to keep him. "Mike told me, 'I'm not going to trade you now. I need you to help the new guy (Klingler) and there's a new coach. After that, I'll try to take care of you.' And he did."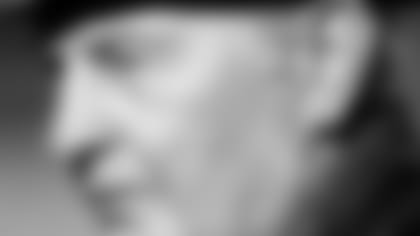 Esiason thinks Burrow is the kind of guy that can make history. After Paul Brown, he'll even invoke another Ohio story.
"I equate him to when LeBron James came out of high school his senior year and the Cavaliers had the top pick," Esiason says. "They had some good years under Larry Nance, but they were never thought of as the Bulls or the Lakers or Celtics. They were the Cleveland Cavaliers for God's sake. He grew up in the shadow of Cleveland and brought them the championship. Now it's Joe Burrow's time. This is his time. He's got to go home and get it straight and he's the reason they get it straight. That's the way it should be written and that's the way he should be looking at it."
The numbers keep piling up. A devastated family for each one, Esiason knows. He keeps looking at the headlines, but he also keeps talking thankful diversions. Six days a week. Football. Hockey. Basketball. Baseball. Thanks to free agency and the draft, mostly football.
The voice is familiar and, somehow, soothing.
"We're going to come out of it," says Esiason, climbing on the stationary bike. "We'll be bigger and better."