Mark Duffner, the Bengals senior defensive assistant who sat in the team's last Spinney Field draft that was also the first of the 2000s, doesn't think this one is all that different.
Oh sure, Duffner, who grew up in Annandale, Va., before ending up in the William and Mary Hall of Fame, listens to Steely Dan and is as old school as they come. But he's coaching in the new wing because, well, it is all a little crazy with everyone trapped in some sort of SciFi series.
Still, it's a little like the old days, too, because when everybody was taken off the road in mid-March and killed the pro days, agents of the non-combine prospects began inundating NFL teams with videos of self-made workouts.
"Almost like home movies," Duffner says. "But that's OK. It's all good stuff. You still get to see movement skills."
But different? Different is all you see. First of all, Duffner is spending the run-up to this draft sheltered in place in his office at his Ponte Vedra Beach, Fla., home instead of in his Paul Brown Stadium office that is a shuttle drill away from his apartment perched on The Banks.
In one instant he can look back 45 years on his wall when he glances at his picture with his fellow G.A.s grouped around Ohio State icon Woody Hayes, his first head coach in the game. And in the next, if he wanted, he can FaceTime current Ohio State head coach Ryan Day.
But, no, not all that different from 2000, when he ended up finding his starting middle linebacker in undrafted free agency. When Brian Simmons returned from a knee injury to replace Ole Miss' Armegis Spearman the next season, Duffner, then the Bengals defensive coordinator, led them to their first top 10 ranking in a dozen years.
"Like every year you watch three to four game films on a player at your position," Duffner says. "Then you do your write-up in terms of a player's strengths and weaknesses and if he's a fit for your respective club. And where you project him in the draft. That's all the same. What we're doing now is we'll discuss it virtually as a staff.
"It's the same due diligence of players we've always had if you get an interest in a player. The same approach in terms of gathering information, reaching out to the head coach, the position coach. That's not changed. The research is still thorough on each prospect."
So the same, but different. The scouts and coaches working in concert. Duffner has coached nearly two divisions of NFL teams and he says the Bengals get their coaches more involved than most. Old school but in a new building. Frankly, Duffner says, a lot of the work had been done before they got pulled off the road.
"The scouts did a great job organizing it and we had a jump on it because we coached the Senior Bowl," says Duffner of the Jan. 25 college all-star game. "We had a lot of meetings before we were even sequestered through the combine and had them ranked."
The gyms are closed, so there's no early morning elliptical ride but Duffner starts the day with a four-mile walk on the ocean side of Jacksonville. No Steely Dan in his ears. Just the birds.
Then he may FaceTime one of his early bird prospects, since the NFL allows teams to call players three times a week. Then on this day he's swinging by a McDonald's drive-through to get two large ice coffees (no sugar, no cream) to bring back to wife Kathy before flipping on the computer for that morning's virtual defensive scheme meeting hosted by defensive coordinator Lou Anarumo. He usually closes up the laptop around 6 p.m. and heads out on an eight-mile bike ride.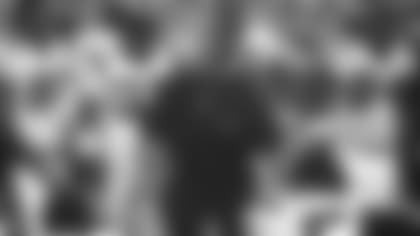 "Really, it's the same schedule as if we're in the office," Duffner says. "Then in the afternoon, we'll do draft stuff and make calls. You're on the phone, but you've always been on the phone."
The meetings are virtual, of course. In the morning the faces of the defensive coaches Zoom onto his screen in boxes. If there's a draft meeting in the afternoon, he'll see Bengals president Mike Brown, director of player personnel Duke Tobin and head coach Zac Taylor, along with various scouts and coaches.
"Like we're in the office," Duffner says.
FaceTiming is nothing new for Duffner, 66, the oldest coach on the staff. Zapping into a virtual meeting isn't a mystery for a guy preparing for his 24th straight NFL draft. When cell phones first started to evolve and he wanted to see if one of his players he already had on his defense understood the material during the season, he'd text a video link and then they'd talk through it.
"You see what I'm seeing?" he'd ask the guy.
Now he's got an iPad and while the bust of Eddie Robinson stares at him as a reminder he was the first winner of the Division I-AA Coach of the Year back in 1987 after leading Holy Cross to the No. 1 ranking, he can tap into the Bengals video vault within seconds and find a link to Robinson's beloved Grambling Tigers beating Alcorn State, 19-16, on Nov. 9, 2019 at Eddie Robinson Memorial Stadium.
"I personally believe the strongest information is on film," Duffner says. "How does the guy play in games? What does his film look like?"
That's fast becoming a mantra of this very strange draft. Never have the information portals been so equipped to spit it out so many facts with so little verified information because of the shutdown.
But the most disseminated info, game film, remains the gold standard.
"Is it better to see a guy live rather than on video?" Tobin asks. "Yes. Is it better to have more information than less? Yes. Is it better to have physicals completed? Yes. Is it better to have confirmed speed and times on everyone? Yes.
"But I don't think any of those things are a necessity to drafting somebody."
Duffner, who is scouring linebackers and edge rushers, made a handful of campus visits before travel stopped. He had just finished charting the March 12 Clemson pro day and was headed to Michigan when the call came to come back to a PBS that would be closed within 48 hours.
That has given rise to the Vincent Rey Challenge. Ten years ago Rey came out of Duke undrafted but piqued the Bengals interest with a surprisingly athletic pro day and they signed him after the draft. He went on to play 128 games and start 50 of them as an integral player on and off the field for five playoff teams.
And Duffner wanted Rey, too. Back then he was in Jacksonville, one of five spots where he coached NFL linebackers. Duffner recruited him hard. You want phone calls? Duffner phoned Far Rockaway and Durham plenty, but in the end, he didn't get him.
Maybe it was money, maybe it was the roster fit but, the thing is, he was on Rey even before the pro day. The workout was nice, but the game film was the tip.
"You have to like what the guy does on the field," Duffner says. "Having a pro day is good. It can confirm or deny movement skills. But how does he play? What do his coaches say?"
But Duffner is watching the home movies, too. The scouts are careful everything is on the up-and-up. Is that really 40 yards or 33? Where is the guy's start? Is that the ground for a vertical leap? But there are also plenty of good ones that seem to be choreographed by a college coach or personal trainer. The backflips and hand walking by the allegedly movement-challenged Kenny Willekes, defensive end Michigan State, has gone viral.
"The good agents always send you stuff. Especially after a good pro day," Duffner says. "But there's been more contact this year and you're getting more video. You see a lot of backyards or parks because everything is closed."
You think Duffner can find out about players? The man lost five games in six years at The Cross and when he left Worcester, Mass., for College Park he led Maryland to its best days in a decade. Everybody has always had to recruit in football, even leading up to a draft, long before Face Time.
"It's good to see them, but you were always building a relationship with consistent communication," says Duffner, who has been known to track down players anywhere and this year he's talked to some sitting in their cars so they could get out of a cooped-up house or in order to get a better reception.
"I make sure they're not driving," Duffner says. "If they were, make them pull over."
Different. But the same. Maybe even more. The guys who are driving the draft are the guys with the game film.