For Kyries Hebert to end up as a Bengal, not only did all the stars have to align but also the planets and a couple of asteroids hot with faith.
"They've got him now and he's a guy that is going to be an impact player in two leagues," said Lonnie Glieberman, who made Hebert what many believe was then the highest paid defensive player in Canadian Football League history. "He's a difference-maker and I'm going to tell you right now that he'll start for them."
Those are too bold words for the 6-3, 220-pound safety that hits so hard that everything from the NFL's waiver system to the Canadian consulate felt him.
"I'm not an established NFL player like those guys," said Hebert softly Tuesday from his native Louisiana. "What I'm trying to do is win a spot by making it a better team."
He has a habit of doing that.
Just this past Sunday after the service at Greater True Light Baptist in his hometown of Eunice, La., Hebert approached the pastor he has known since he was 10 and told Chris Arvie that he's interested in establishing a college scholarship for the athlete in the congregation with the highest grade point average.
"I told him I don't have any seniors this year," Arvie said of his flock of about 400 in the town of about 12,000 that describes itself as the heart of Cajun country. "But there are some juniors on the way."
Hebert, 27, has graduated from a field 12 yards wider than Paul Brown Stadium's NFL turf. He either led or finished second in the CFL in special-teams tackles during three of his four seasons. In a league where Americans usually don't play safety for nationality ratio and salary cap reasons, Glieberman, president of the Ottawa Renegades, signed him to a five-year deal two years ago with the unheard of two-year guarantee of $300,000.
That gave a struggling franchise a popular player to build around and Hebert, with a wife and two children, job security.
"You knew the NFL was going to come after him and we knew the guy was a special player," Glieberman said. "Look at the film. He's a phenomenal special-teams player. He's one of the best all-around players I've ever seen in this league."
How that translates down here is anyone's guess after Hebert didn't make it with Minnesota ("Wrong place wrong time," he said) and Houston (pulled hamstring) as a free agent out of Louisiana-Lafayette. That's where he led the Cajuns in tackles three straight years.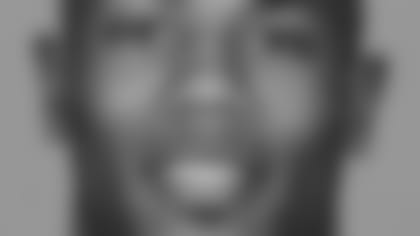 Given his dimensions, Hebert sounds like a specialty in-the-box DB that may end up battling for that fourth or fifth safety spot. But Glieberman says Hebert more than held his own in the pass-happy CFL.
"I'm looking forward to using my speed and range on a smaller field," Hebert said. "I think that's going to help me and the fact I'm so used to covering the pass."
When Hebert emerged from the Canadian Rockies for the second time last month, the Bengals finally got their man with a two-year deal. They already thought they had him back in April of 2006 after the Renegades folded.
For salary cap reasons, Hebert didn't get picked up in the ensuing dispersal draft and since he had just received a letter saying he was a free agent if no team drafted him, he thought the NFL beckoned again. The Bengals liked his size, his range, and his fearless tackling, and they had just scored with linebacker Rashad Jeanty, a three-year CFL veteran.
"I really wanted to play for Marvin Lewis," Hebert said of the Bengals head coach. "I liked everything about him when I met him. Just the way he carries himself. He's so articulate, so well spoken. I could just see myself playing for him."
But when he was minutes away from signing in the PBS offices, Hebert got word that not only were the NFL Colts inquiring about him, but the Winnipeg Blue Bombers had claimed him on CFL waivers. Complete with the five-year contract.
J.R. Rickert, Hebert's Upstate New York agent, recoiled. His client had the letter and they would fight the CFL in a grievance, a battle that didn't end until July and cost him an NFL training camp and the first month of the CFL season.
"It was a tough time because I wasn't making any money, American or Canadian," Hebert said.
Then it got even weirder.
When a compromise was struck with the Bombers in a two-year deal, Hebert got in his car in early July and left his Houston home for the drive to Canada, only to be denied entry twice because of a six-month-old felony domestic abuse charge.
His wife, Kristina, didn't take the case to trial and the charge was reduced to two misdemeanors and a $1,200 fine. Yet according to published reports, Canadian immigration officials called him "a risk to re-offend."
In the worst trip since Bill Clinton went to South Carolina, Hebert cooled his heels in a Grand Forks, N.D., hotel room while Rickert got on the horn to officials in Los Angeles and produced letters of support from coaches, counselors, ministers, and Kristina. After Hebert flew to Los Angeles to appear, he got the go-ahead after about a week and ended up helping the Bombers to a Grey Cup appearance this past season.
"It wasn't too bad of a wait," said Hebert of the delay. "Because Winnipeg told me if I couldn't get in the country, I could come back here and play. But I was glad it worked out. I enjoyed getting involved in the community and we accomplished some good things as a team. I had faith. Faith in my ability and my faith."
Those closest to Hebert say the incident with his wife is a one-time event that came out of nowhere during an argument.
Hebert, who is still married, recently read an account that said it was part of several off-field problems and he said he called the offending publication to set the record straight.
"They've been to our house before and there was just absolutely no hint of anything like that," Rickert said. "But when I talked to Kyries, he handled it perfectly because all he told me was, 'Get me the help I need.' ''
Hebert did a lot of it himself, rededicating a commitment to his church life, a community that he had grown up in and is well known. Arvie remembered that one of his counseling sessions over lunch became so intense that they forgot to pay the bill.
"I had to go back an hour later with the money and apologize," Arvie said. "These things do happen and they have to be worked through. I've known him for 17 years and he's had good conduct and he's done good work with the youth ministry."
Hebert reached out to the Winnipeg community this past Oct. 9, his birthday, and had a bash that raised money and awareness of breast cancer in becoming a man of pink. Asked about the upcoming Oct. 9 in Cincinnati, Hebert paused.
"It would be great if things could work out that way," he said.
The Bengals kept their interest and with Lewis still a draw, the deal was finally done during a visit late last month. The day his signing was announced, the Bengals also announced that defensive coordinator Chuck Bresnahan wouldn't return.
"I met him and I think I would have done fine in his scheme, but I don't think that's a problem because I didn't learn it," Hebert said. "The stuff I've been reading about (new coordinator) Mike Zimmer I like. It sounds like he's tough and he's had success. I'm looking forward coming to a team that's got a great quarterback and some great players. All I want to do is make the team better."
Now that everything is aligned, how many NFL shots could there possibly be left on a field that was once so wide and littered with obstacles?
"All I know is there is only one shot," he said.
SAFETY LOOK
FS Madieu Williams: A four-year starter whose versatility as cover guy prices him high on the free-agent market. The club's safety history (Sam Shade, Darryl Williams, Cory Hall, Kevin Kaesviharn) says he may move on, but it does like him and has done long-term deals with agent Kenny Zuckerman.
SS Dexter Jackson: Starter that came on the last half of the season to provide solid leadership. He'll be 31 with a $1 million plus salary and two draft picks in the house in a defense that may undergo a youth movement.
SS Chinedum Ndukwe: An in-the-box safety that made an impact as a rookie with two sacks, three picks and a fumble recovery for a touchdown. Smart, leader-type.
FS Marvin White: Another rookie that flashed with determination to hit. But is he experienced enough and fast enough to replace Williams? In limited action from scrimmage he still had 19 tackles and five passes defensed.
FS John Busing: Backed up White at free after Williams ended the season on IR, but he's seen more as a strong as a sure tackler. Fine special-teams player, finishing third in tackles in just 12 games. Heading into his third year.
SS Herana-Daze Jones: Arrived as a special-teams leader. In his first two seasons he led special teams in tackles and won this year's title despite missing the last six games with a knee injury.
FS Ethan Kilmer: Remember him? He had a big year as a rookie in '06 as a special teams maven but he could never get on the field in '07 with a knee injury. May be the wild card when it comes to keeping four or five safeties because he played cornerback in last spring's camps and could be a swing man.
SS Nick Turnbull: Heading into his third NFL season. Added late in season to the practice squad after starting the year on Atlanta's reserve/injured list,
SS Kyries Hebert: Four-year CFL veteran and regarded as one of the league's top defensive players and special-teamers.