As the Bengals cast their Super Bowl spell on Cincinnati, their powers are approaching the grand master himself and have surpassed the magic of astronauts.
"Not quite as big as Harry Potter, but certainly on a par with John Glenn," said Audrey Bullar of Joseph-Beth Booksellers. "I would say the crowd was in a celebratory mood."
How big are the Bengals now on the eve of it all?
Chad The Book invaded that citadel of laid-back literati this week, filling Rookwood Plaza with Who-Deys instead of whodunits during a curious book signing. Chad Johnson, the Pro Bowl receiver who signed it, got a food run in the middle of it. Paul Daugherty, the Irish fatalist who wrote it, just got a run.
"I'm Irish; I expect things to go wrong," Daugherty said between sighs Thursday. "But everything went right. I didn't know how it was going to turn out, but it did."
If anyone knows how hot the Bengals are, its Daugherty. You could almost say they arrived together. He came to The Cincinnati Post * at 28 years old, fresh from *Newsday for his first column job, but old enough to know the sports column is the best job in all journalism. It was January of 1988, the same month Paul Brown decided to give Sam Wyche another chance and a year later they ended up in the Super Bowl.
"I've never seen this town more excited than when the Bengals went to the Super Bowl," Daugherty said. "Not when the Reds won the World Series in 1990. Not when UC went to the Final Four.
"The reason is the Bengals attract a broader cross section of people in this city. Black and white. The black community has been drawn to the Bengals because they have had a lot of black stars and they have a tradition there where the Reds, except for an occasional (Ken) Griffey, (Barry) Larkin, Kevin Mitchelll, Ron Gant, or Deion (Sanders) don't. Plus, I think what helps the Bengals is there are a lot more retired players that stayed around to live. I just saw Jim Breech at a golf tournament. (Anthony) Muñoz is always around. I saw Solomon Wilcots at the game the other night."
Chad is a 200-page exhibit of mania in Bengaldom. The book that came out a week before Carson Palmer took his first snap of the season last month is already in a reprint after the first 7,500 copies rolled out.
It rolls out against an orange-and-black backdrop. Chad is leading the world's largest chicken dance this weekend. Rod Woodson and Marshall Faulk of NFL Network predict the Bengals and the Panthers in the Super Bowl. The Chad Head is coming out. Carson Palmer is coming back with pregame features on CBS and ESPN.
How big are Chad and the Bengals?
Stephen J. Cannell, a perennial Pro Bowler in the world of TV scripts and novels, follows him into Joseph-Beth this week and won't come close to his number of line cards after an estimated 1,200 jostled between the almanacs and zealots. "Just charming; he couldn't have been nicer to our customers or to our employees," said Annette Meurer, director of the store's marketing and public relations.
It was Meurer who was holding the microphone that Johnson grabbed in between books and asked if anyone would bring him back some McDonalds. Between giggles and gasps, a group of teenage girls returned with the signature Big Mac, large fries, and orange soda, and got the bag, not to mention their jerseys signed.
"I'm not kidding myself. It's not me; they love Chad," Daugherty said. "He was one of the first guys who said, 'I'm going to be part of the solution, not part of the problem,' and I think people appreciate that. He genuinely cares about winning. He wants to win. They see him for what he is. An approachable guy who just loves football and doesn't try to embarrass anyone."
During his 18 years breezing through the sports columns of Cincinnati with the greatest of ease (the last dozen as a Cincinnati Enquirer columnist), Daugherty finally wrote a book. His collection of columns doesn't count because he didn't have to rent a 10-by-10 office in Loveland to go bleed for two months to write that. The guy he decided to write about has some things in common and they have timed up on a nice, readable route.
They both make the extremely difficult look enviously easy. If teammates sometimes shake their heads at Johnson's quirky emotions, then sometimes his peers resent how quickly and well Daugherty can capture and bottle the flavor of an event in 700 words in plenty of time for dinner while they wrestle with the news and keyboard until all hours. He's good a large percentage of the time because he uses words only when he has to.
"If I can't say it in an hour and a half," he said, "it's not going to be any good. Two or three hours isn't going to make it any better."
But everyone is going to need more time with Chad because the epilogue is unfolding even now in front of our eyes. The reason the book is good is because it deals with the hardest thing first: Johnson's halftime Three Mile meltdown job against Pittsburgh the last time the Bengals played for real and the ensuing question if he can channel his passion long enough to be a team leader and produce in adversity.
Enraged he caught just two balls in the first half, he pitched a fit that was overblown when first reported, but a selfish fit just the same because he unsettled teammates already fragile with Palmer on the training table and then went out and dropped a pass on the first drive of the second half.
Johnson knows all this. He says it in the book. He said it the week before training camp. Receivers coach Hue Jackson and other coaches sat him down.
"It only took one conversation," Johnson said.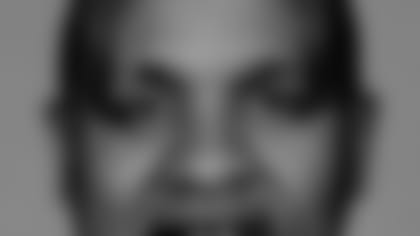 "It's not so much changing as it is re-channeling and re-focusing," said receivers coach Hue Jackson. "When things aren't going well, relax and keep playing."
This week, anyway, Johnson says he's mature "in certain ways where I need to improve in areas," but he also admitted it's a work in progress.
"I don't think this will be one of the games I have a problem," Johnson said. "I'll be fine this week. It never happens in Week 1."
After talking to Jackson, head coach Marvin Lewis and offensive coordinator Bob Bratkowski, Daugherty is certain the reports of Johnson putting Jackson in a headlock and taking a swing at Lewis were exaggerated.
Although it revealed a problem threatening to blow apart the club's chemistry back to the Carl Pickens days, Daugherty says Lewis appears in control of the situation and not the other way around as some have suggested.
"I think it showed a side of Chad that he needs to work on," Daugherty said. "Marvin loves Chad's spirit and he still thinks he can direct it in the proper way. He knows Chad's not a team wrecker. He knows Chad's not T.O.
"I hate to say it like this because it sounds Pollyanna, but he's such a good guy; he's not a jerk. He needs to be much more of a professional. And that's what the people who know him best say. For Chad to be as good as he can be, he needs to find a higher level of maturity. But it doesn't mean he's a bad guy."
So here's another thing Johnson and Daugherty share. They are probably two of the more misunderstood guys in the city. Daugherty isn't a bad guy, either, despite what some athletes, coaches and administrators moan. He hates Pollyanna as much as he hates waiting on the tee box, but the job description of a sports columnist is the antonym of Pollyanna.
Not long ago, Adam Dunn of the Reds told Daugherty that nobody liked him, which was news to him.
"Lewis Billups told me he'd kill me if I ever wrote about him again and I never wrote about him again," Daugherty said of the late Bengals cornerback. "I told (Dunn), 'Adam, if you play good, I write good. If you play bad, I write bad. You control what I write.' "
Such is the life of anyone who expresses an opinion for a living. Do Your Job? Daugherty calls it "Provoking honesty." And honesty is emotion. Some like you. Some don't. You move to the next game, the next column, the next athlete. But Daugherty lingered in front of Johnson's locker.
Over here is Johnson at McMicken Hall. When he heard Daugherty taught "Advanced Reporting" at the University of Cincinnati last year on Tuesdays and Thursdays, he told him he'd come to a class.
"You're not going to come," Daugherty told him.
But damned if the next Tuesday came, the Bengals day off, and there was Johnson wandering into McMicken.
"You can imagine the kids when he walked in and he was great," Daugherty said. "It was perfect. It was the week T.O. was suspended and that's what we were talking about. He's friends with T.O. and they've got the same agent, so he supported him but I argued against him and it made for a great class."
Over there is Daugherty at his kitchen table. He's trying to convince his 16-year-old daughter Jillian that she knows this science material cold for tomorrow's test. Daugherty's next book will be his best. It's called Senior Year, a journal about his family's trials and tribulations educationally mainstreaming Jillian, a child with Down Syndrome.
"It was about proteins and carbohydrates, things we don't give a rat about," he said. "It was fill-in the blank stuff. And she knew every one. But she wanted to keep going over it and over it. She's the only kid I've ever seen who is sad on the last day of school and who is jumping up and down and bouncing around on the first day of school."
Maybe that's why Daugherty stayed in front of No. 85's locker. Johnson isn't as wrapped up in himself as people think. And Daugherty's not as hard-boiled as some of those 700-word daggers.
A book on Cincinnati restaurateur Jeff Ruby is still in Daugherty's tape machine and notepads without a contract. The story of the three generations of Boomer Esiason's family died when some of his friends did in 9/11.
"He was all business," Johnson said. "He got me up every Tuesday at 8 in the morning. He bugged me at times asking all that information."
In the turnstile of athletes, Daugherty decided on Johnson because he melded the most marketability and accessibility with the best story. Just like a column. The writing of the book was different because it was expository writing, "A stab wound instead of pricking the finger," but the best story is always the best story.
Every day off during last season, every Tuesday at 8 a.m., Johnson was ready to talk.
To Daugherty's chagrin, he would only talk football and not his travails growing up. How his mother left him with his grandmother to raise him. How he wept when he went away to college to play.
"But there were plenty of people around close to him who wanted to talk about what Chad was like off the field. Including his mother.
"He's not a one-dimensional guy," Daugherty said.
Johnson wanted no part of the non-football stuff.
"I let my grammy take care of that," he said. But he admitted, "My favorite part was when he talked about me struggling in school."
For the Irish guy, it's always going to be a struggle. Yeah, there's a reprinting already, but he's still got to make sure Johnson gets to four more book signings and that worries him.
For Johnson, the inner struggle is there, too, but it's for all to see.
Why not? It's Cincinnati and the Bengals and that must mean a movie is next.
"Did you hear about the raffle?" Daugherty asked about the book signing. "He said he had some tickets of his own he wanted to give away because he wanted to give somebody front row seats to see what he would do to (Falcons cornerback) DeAngelo Hall. A 12-year-old kid won them."
Maybe it wasn't as big as Harry Potter. But this is the Bengals and Cincinnati on the eve of a one-for-the-books season.