Duke Tobin and the Bengals' board is far from set.
Even before they kick off Saturday's Senior Bowl (2:30 p.m.-NFL Network), director of player personnel Duke Tobin and his staff have already re-tackled the Bengals' draft board after jetting back from the game's practices.
It's usually not a drastic exercise because prospects rarely hurt themselves in Bengaldom for showing up in Mobile, Ala. And the board is going to get plenty of makeovers between now and April. The early scuttlebutt (and it is too early) is that the Bengals' best shot at getting their biggest need (wouldn't you say left tackle?) is probably in rounds two and three instead of at No. 12 in the first round.
And you'd figure it be a longshot if he comes out of this game because the best looking tackles this week were small schoolers and the Bengals rarely draft small school players. But don't write that in stone. One of the reasons Tobin covets matchups like Saturday is the Davids get a shot at Goliath for one solid afternoon under the direction of NFL coaches. And this year he liked what he saw.
"I think some of the (small school) guys in this game really helped themselves. I thought there were a lot of interesting guys down there that looked good and probably elevated themselves a little bit," Tobin said Friday. "That's always a good part of this game. Guys who might not see this level of competition across the line of scrimmage until they come to the Senior Bowl and show you can elevate your game that's a real positive. There (are) a number of small-school guys in this game that showed they belonged … There are guys at every position that had an opportunity that showed they could do it against elevated competition."
Two tackles from the South that did that this week were Humboldt State's Alex Cappa and North Carolina A&T's Brandon Parker, otherwise known as Bengalskiller Tarik Cohen's 6-7, 303-pound bodyguard from their 2016 season at A&T.  Even though pass rusher Marcus Davenport is from another small school (Texas-San Antonio), he's supposed to be the next big thing in pass rushing but both Cappa and Parker took turns handling him in practice.
And let it be known that even though the Bengals have their first new offensive line coach since Paul Alexander made Syracuse left tackle Melvin Tuten his first draft pick in the 1995 third round, the Bengals aren't changing the traits they seek up front.
"We're all looking for the same guy," Tobin said. "We're always looking for big, we're always looking for strong, we're always looking for physical, we're always looking for balance, we're always looking for intelligence, we're always looking for production. It gets down to having to accept the flaws. What flaws are you willing to accept? That's what it's all about.  That's what we'll talk about."
The best guards in the game are the Bengals' type of guys in Georgia's Isaiah Wynn and Texas-El Paso's 340-pound bulldozer Will Hernandez. Big and big schools. But they don't figure to be in the Bengals' wheelhouse since some see them as top 50 guys.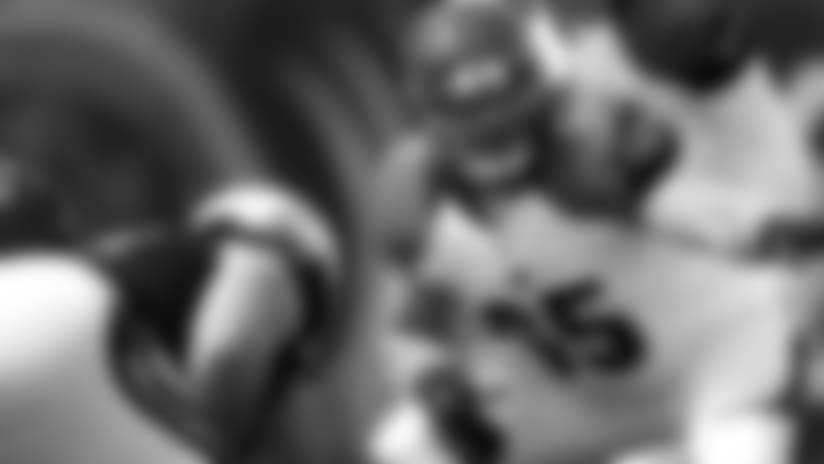 Clint Boling, the O-line's senior man, fit the Bengals' prototype in the '11 draft. Big guy from a big school.
Yet Nevada's Austin Corbett practiced at all five line spots for the South this week and could be a candidate. The jury looks to be out on him as teams evaluate his potential move from tackle (he played both sides in Reno) inside to guard and center. That's where he could be the best fit at 6-4, 310, but when he was outside on one play this week he tossed the beleaguered Davenport to the ground, according to one scouting web site.
But it's early. During the next month leading up to the NFL Scouting Combine, the Bengals are looking at the juniors that declared for the draft. They got a sneak peek at one of them this week when Pittsburgh left tackle Brian O'Neill got an invite because he graduated, allowing him to play for the North.
Early? One NFL scout told the Chicago Tribune's Brad Biggs O'Neill is one of the two best players in Mobile. But yet another scout told him O'Neill should have stayed in school.
"He decided to play and that's a good thing," Tobin said. "No one is going to downgrade you because you came to the game and didn't play as well as you hoped. Familiarity is a good thing for these guys."