As listless as the Bengals protected Carson Palmer in Saturday night's all-time ugly 13-0 loss to the Saints, they were as emotional about the blood that spurted out of their quarterback's face.
"It hurts. That's the main thing that hurts me right now; to see Carson get hit," said right guard Bobbie Williams, spitting out the words in a locker room void of answers.
"It hurts me very deeply; we have to correct that," Williams said. "I'm frustrated about that, yes, totally. I'm maintaining my composure about that. Yes, we've definitely got to get that corrected. We absolutely can not continue to let him get hit. That's one thing we don't want to allow to happen. We have to stop that, period."
It was the last sack that sent Palmer to get what looked to be a broken nose evaluated and summed it all up.
The night and the entire preseason of offensive ineptitude.
And, of course, it was an old friend that did it.
Just like former Bengal Kimo von Oelhoffen chewed off Palmer's knee in the Wild Card loss, former Bengals safety Kevin Kaesviharn came on a blitz and shared the sack with end Bobby McCray from which Palmer emerged with a bloody nose and cut lip in the final minute of the first half that drove him from the game.
Kaesviharn, tied for eighth on the Bengals all-time interception list with 15, helped McCray split the sack. The blitz forced Palmer to back up, running McCray into him. It was the third time Palmer had gone down at the hands of the Saints, it was Kaesviharn's second shot on him, and it was the countless time he'd been hit. The same thing happened six days ago against the Lions when he got sacked once but got hit enough that he was one of the last ones out of the training room.
For an offensive line that set the franchise record for allowing the least sacks last year at 17, the past week has rocked them.
"I tell you what makes me angry," said left tackle Levi Jones. "Seeing my quarterback getting up off the ground. That would infuriate me at any point in time. Especially seeing blood coming from him. I'm highly (upset) about that."
There was plenty to be upset about.
Yes, running back Rudi Johnson and wide receiver T.J Houshmandzadeh have yet to play this preseason, the third different receiver tandem in three games started, and fullback Jeremi Johnson didn't play until Saturday night.
But that doesn't explain how in 14 series directed by Palmer this year there have been 11 punts and as many interceptions and blocked field goals (1) as touchdowns.
Or that in three games the Bengals have scored just three touchdowns. Or that their only reception longer than 20 yards is a Hail Mary. Or that Saturday night Kyle Larson punted 10 times, one off the club record in a real game.
But offensive coordinator Bob Bratkowski remained cool in the heat of one of the worst offensive displays in club history.
Here's a team that in its 41 years of playing home preseason games everywhere from Nippert Stadium to Ohio Stadium to Canton and Bowling Green in Ohio, to Memphis, Jackson, Miss., and Morgantown, W. Va., to Riverfront and to Paul Brown, suffered its first home preseason shutout. "There's plenty of time to fix it. Obviously we're getting into the critical range, but we have time to fix it," Bratkowski said. "If we can get people back, that will help. If we don't, we have got to figure out another way to do it."
Bratkowski's focus wasn't on the line. Everywhere but when it came to blitz pickups.
"I thought the line blocked fairly well for the most part. It was the other people," Bratkowski said. "The backs missed three or four (blitz) pickups. The tight end missed one. Carson missed a hot (read). It was only one, but you would hope he doesn't miss any. It adds to the mess and the end result, which was a miserable night."
Bratkowski said he's "not all that concerned" about the blitz because he thinks players like running back Chris Perry ("coming off an extended period of not playing") and tight end Ben Utecht ("coming into a new system") won't be consistent problems once they settle in.
Asked what does concern him right now, Bratkowski didn't hesitate.
"Our ability to throw the ball," he said. "We've got to figure something out. See if we're getting open, or what the issues were. If we weren't getting open, whose routes weren't open or whose routes were open, access it and work on it."
Unable to get open is the first guess since the Bengals started two backups at receiver (Antonio Chatman and Glenn Holt) and used a rookie as the third receiver in Jerome Simpson.
But the line kept calling itself out.
"I know I speak for everybody on the offensive line. We've just got to work harder and it starts in practice," Williams said. "I can safely say there's a carryover. Not lollygagging, but just going through the motions a little bit in practice. Speaking of myself. Stuff carries over. No matter how well you think you do or no matter how solid you think you do, you can always do better."
Center Eric Ghiaciuc also saw the blood and observed, "That's personal. That's to the point where we're going to make a difference about that.
"We made too many mistakes. We have to pay better attention to details. We did not play the way we should play whatsoever. That's how we feel."
Utecht had a good night bailing out Palmer underneath with four catches for a team-high 49 yards as the former Colt continues to become a comfortable target. But he took blame for the sack that got Palmer hurt.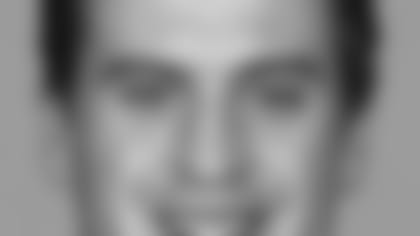 "Carson has become a good friend of mine," Utecht said. "You take that real seriously, especially when you get a guy a little banged up. We have to move on. We have to learn from it.
"I came from an offense where there was a high-powered quarterback we had to protect. Now I'm in another (similar) offense now. The responsibilities are on my shoulders. Especially on that play. I have to be able to check that safety (Kaesviharn)."
Right tackle Willie Anderson, the only man around from the '99 Detroit showdown, didn't start but did come in on the fourth series to join the first line after Stacy Andrews' tough preseason continued. Andrews had a false stat Saturday after giving up a sack Sunday.
Anderson's arrival in the game raised some eyebrows, since word was he wasn't supposed to play after not practicing this week dealing with some orthotics issues. But he said that was the plan all the way, and Andrews came back to join the first line in the third quarter while Anderson worked with the backups in the fourth quarter.
It's significant because offensive line coach Paul Alexander said Friday that the third preseason game is when you solidify and play the line you're going to use in the opener. So that may indicate he's going to rotate Anderson and Andrews.
Or, it could mean something totally different. That's how things are going right now in Bengaldom. Nothing seems to be what it seems.
If Palmer's bloody face summed up the state of the offense, so did Jones' frustration. He had two false starts and on the first one he vented to what seemed his line mates.
"I'd just rather not talk about that one," Jones said. "It's a team sport and the team; we were not on the same page."
But the book starts in just 15 days.