Andrew Billings has shown up ready to go.
Anthony Billings, a 300-pound opera tenor who lifts notes like his brother flings around weights, took a break this week before joining the Baylor choir and helped Andrew Billings move into his new apartment in downtown Cincinnati.
"Every table and chair in Andrew's apartment, he built it," says their father, also named Anthony. "Andrew and I would look in the box, see the instructions and we want no part of it. But (Anthony) wants to put it together."
Anthony Billings, the oldest by two years, is getting something out of it. Andrew, at 21 the youngest of the 89 Bengals set to gather at training camp a week from Thursday, gave him his two guitars that he used twice a week to sing his own songs.
"I make up a song each week. I don't remember it," says Andrew, who prefers to sing in private while also enjoying a wide swath of guitar solos from Herbie Hancock to Santana. "Like everything else when I moved in, I'll buy some new ones."
Jazz. R and B. Whatever is easy listening, you can find it on his phone. He also dabbles with the violin and keyboard from his elementary school days at a magnet school for performing arts.
But a consistent, hard-driving lick is emerging with the 6-1, 311-pound Billings, their prized rookie defensive tackle out of Baylor some think can get on the field as early as that first drive against the Jets Sept. 11 if it's not a three-and-out.
The kid likes to jam after hours. He took a mere week off after the Bengals' last spring workout on June 16 before he went back into his precious weight room. Then he joined local strength coach Clif Marshall at the Ignition Training Retreat in Florida during the first week of July, where he worked with such veterans as Panthers Pro Bowl middle linebacker Luke Kuechly.
"Usually rookies don't make that trip. He's one of the first ones. He reached out to me," says Marshall, the disciple of Bengals strength coach Chip Morton who has run 350 players or so through the Ignition gym in Mason, Ohio since 2008.  
The trip was not only an eye-opener for Billings, but Marshall realized there was already another serious pro on the Bengals defensive line. He watched while Billings made his own arrangements for his flight and hotel and then asked him to accompany him grocery shopping to get him set up for the week.
"First impression is everything," Billings says. "So I didn't want to take any time off."
When they came back to Cincinnati, Billings followed Marshall into the facility, where he is already being mentioned with guys that put Ignition on the map.
"His lower body strength is the best I've ever seen here," Marshall says. "His upper body is in the same category as Geno Atkins, Bobbie Williams, Tank Johnson."
A few days ago, Marshall's heart did a bench press when he saw Billings squat 605 pounds so easily that the bar was moving around like Giovani Bernard in the flat.
 "That told me he could put on 100 more pounds, but we don't want anybody getting hurt," Marshall says. "So I put a governor on him. I didn't want him going over 600."
Billings may have a limit for the next week, but his father is starting to believe there are no bounds.
"It's nice," Anthony Billings says, "when your kids keep surprising you."
Anthony and Sylvia Billings kept a close eye on them in their adjoining bedrooms back in Waco, Texas, where they could hear each other play the guitar and violin. But one day after high school, Anthony, an electrical engineering major at McLennan Community College, casually invited them to his singing audition at a community theater.
"Sing? We knew he could play just about any instrument. But sing?" Anthony asks. "That was a shocker."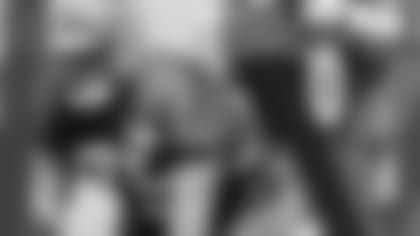 Billings at work this spring.
The younger Anthony carried the audition and the next thing they knew, he switched majors to voice and last year he won first place in the Young Artist Vocal Performance competition sponsored by the Texas Music Teachers Association in his debut. Like his brother, he became heavily recruited after being featured as a soloist in McLennan Chorale concerts and the lead tenor in the McLennan Opera.
He's headed to Baylor this fall after touring Europe with a choir and arrives at a campus where Andrew left early last year as a junior when he was named an improbable Co-Defensive Player of the Year in the Big 12.
"It's a big jump from high school to college. They're big boys," says Anthony Billings, executive director of Workforce
Solutions for the Heart of
Texas, a U.S. Dept. of Labor bureau focused on matching people with jobs. "But he began to play a little bit as a freshman and then I realized, 'Hey, Baylor is not going to red-shirt him.' Then he started against Texas in the Big 12 championship game. We were shocked.
 "I guess football really didn't surprise me. What surprised me was the powerlifting. I'm a transplant down here. Where I'm from, when you did a physical sport it was football and then wrestling. There was no powerlifting."
Anthony Billings, 51, grew up in Chicago, but he's no stranger to strength. He ended up in Dallas at Paul Quinn College, a historically black school where he got his education paid for batting cleanup and playing third base before moving on to get his Master's at Prairie View A&M.
"If you could get money for your education shooting marbles, I would have shot marbles," Anthony Billings says.
 He began to think Andrew could get some help in that area when he started following powerlifting. He was good at it. Really good at it.
"You ever been to a meet?" Anthony Billings asks. "It's pretty intense. They're grunting and screaming and when they drop (the bar), it's scary. The sound it makes hitting the floor. His mother almost couldn't watch it. I only saw Andrew drop it once. It was the state championships his senior year and he said it slipped because of the powder on his hands."
Every schoolkid in Texas knows about that meet. That's where Billings set the state record with 2,010 total pounds (805 squat, 705 dead lift, 500 bench) and arrived at Baylor as a household name. But if you ask Andrew, he thinks the sport gave him the work ethic rather than the name.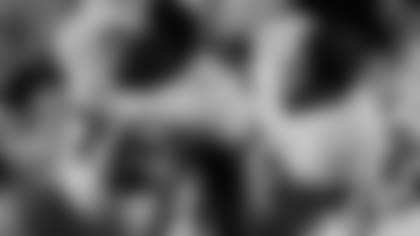 Billings was the Big 12's Co-Defensive Player of the Year last season.
"Some of the craziest workouts of my life were in high school," Andrew Billings says. "That was my first sport. That really got me into football."
But football was always there. It's always there in Texas. Anthony played until he was eight.  "A little skinny running back," Andrew says.
That's about the time his father pulled them out of pee wees
"Between that and track, it got to the point where we couldn't even go on vacation," Anthony Billings says.  "I wanted him to ride his bike, fish, do what we did as kids growing up. He was out for about five years, but then in seventh grade he came to me and said he'd like to play football again. OK."
Anthony Billings has an idea the work ethic might have come from the music days. Both sons were in orchestra playing the violin until Andrew went to high school and played football. Plus, Andrew spent a lot of time at Anthony's practices and performances and vice versa.
"A lot of practice and then you get the optimal chance to make it happen and then go back to practice," their dad says. "It's a lot like sports. You have to execute."
Bengals defensive line coach Jacob Burney is asking the same thing. He's looking for Billings to stay low, stay in shape to play a bunch of snaps, and not be a powerlifter playing football.
"Earlier I was studying the basics. First start with the new playbook and learn that," Andrew Billings says. "Now I'm learning the whole scheme with the idea knowing what the whole defense does."
So this week at Ignition Marshall did what the Republicans couldn't do in Cleveland and brought a local governor into the room. It was done to protect Billings from injury, but he says no worries.
"You don't have to worry about it," Andrew Billings says, "if you're doing it with the right technique and with the right form."
Which makes for easy listening as Bengaldom waits for his debut. Which should be pretty good if it's half as good as his brother's.