GEORGETOWN, Ky. - Jay Hayes' eyes got wider than, well, his biggest pupil.
"When he stays down, he's scary," says Hayes, the Bengals defensive line coach. "There are times when he's a killer. And there are other times, well ... he's just not ready."
With apologies to "Airplane," surely you can call Jason Shirley, "Big Shirley."
"Everybody does," says the 6-5, 350-pound Shirley. "They've been calling me that since I was a kid."
John Thornton, the 10-year fellow tackle who has, in a way, adopted Shirley, pleads not to build him up too high. He needs to get in better condition and condition better technique. Thornton also says at this point in his career Shirley reminds him a lot of the now unblockable Albert Haynesworth. Thornton"But he's got to work at it. He's got a long way to go," says Thornton, who is doing for Shirley what veterans did for him in Tennessee a decade ago.
Maybe not as big as some other guys on the team. Shirley doesn't have the largest jersey or the biggest pants, but he's got the biggest helmet that equipment manager Jeff Brickner has grappled with in his decade with the team.
"The helmet needed a little tender loving care, but we got it fixed up so the trainers liked it," Brickner says.
Earlier this week in practice in between bleeps defensive coordinator Mike Zimmer screamed at Shirley just before a play, "Hey 99, I want you just to knock the center back into the trees."
"He's not from here; he's from outer space," says associate strength coach Ray Oliver, who helps Hayes with drills. "He's an eclipse. He'll figure it out."
"He has shown some improvement. It's not enough to put him in a real game tomorrow," Hayes says. "But you have to hang with him. He's a strong man. He's got talent. But we've got to get it out of him."
The Bengals took Shirley in the fifth round when, at least the magazine and Internet scouting reports, were, in a word, awful.
Underachieving. Didn't always play hard. Had a DUI that involved backing into a building. Could have got him as a free agent, some snickered.
"When he stays low," Hayes says, "he's just a very hard guy to block."
The DUI is still pending after a hung jury a few months ago, but Shirley says he has put the incident in his past and if you get past the past, he's an engaging guy to spend time with in conversation.
"He's sharp; the guy is sharp," Hayes says. "He learns. He's does a very good job with that. There are no issues there. He's just fundamentally such a big man that he thinks he can play standing up."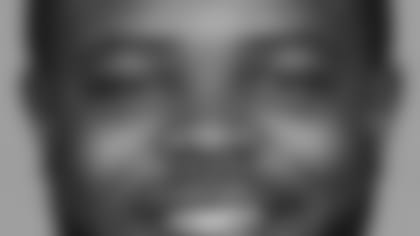 ShirleyShirley has been a stand-up guy about his past and so have the Bengals. During the rookie minicamp the club's director of security, Rusty Guy, took Shirley on an unforgettable tour of Cincinnati that had nothing to do with Montgomery Inn.
It involved visiting former Bengals receiver Chris Henry under house arrest, and Henry telling Shirley not to repeat what he did. It involved Guy steering them toward the plush Cincinnati suburb of Indian Hill.
"Where are we going?" Shirley asked.
"To show you what happens when you do it the right way," Guy said.
They arrived at Thornton's new sprawling home, just a couple of football fields from his old one. Wife. Two children. Team captain. One of the spokesmen on the airwaves and recently named one of The Cincinnati Business Courier's 40 under 40 notable young Cincinnatians.
"A 10-year career. Nice house, beautiful family. That's something I want," Shirley says. "He helps me with the little things on and off the field. I look at him not only as a veteran out on the field, but as an older man.
"I'm patterning myself after him. That's my goal: to play a long time and get involved in the community."
Thornton, in the last year of his deal, knows that Shirley could be one of the guys that ends up taking his job at some point and may already have dibs on it in 2009.
(The Bengals also selected Auburn defensive tackle Pat Sims in the third round, but the true battle for the last tackle spot could be between Shirley and Michael Myers.)
As usual, Thornton joked about the advice he gave Shirley. He noticed that Shirley has Thornton's No. 97 on a tattoo, which turns out was Shirley's number at Fresno State.
"He told me he'll take it after I leave," Thornton says with a laugh. "I told him to let me have just one more year of salary."
Seriously folks, Thornton gave him the same advice he gave to Odell Thurman and other guys that didn't listen. But a guy like Domata Peko, who worshipped at the locker of Thornton and Bryan Robinson his first two years in the league listened.
"The more coaches can trust you, the more they'll keep you around," Thornton says. "The bottom line is they'll keep you as long as they can trust you. That's what I've done my whole career. I've done what I'm supposed to do. I had the same conversation with Odell and other guys. Everybody doesn't want to listen. This game is not hard. Just do what you're supposed to do."
Thornton wouldn't have it any other way. When the Titans drafted him in 1999 in the second round out of West Virginia, veterans like Mike Jones, Jason Fisk and Josh Evans helped him and he ended up taking Jones' job.
"If he pushes me out of a job, so be it," Thornton says. "He's a teammate, I'm a teammate. I don't feel like anybody can take my job if I'm playing the way I can. I'm going to help him. That's my job. I'm a leader on this team. I'm going to help Jason and Pat and tell them what they need to know to get better. Nine, 10 years from now I want guys to say, "JT helped me out."
And, like everyone else, Thornton stresses that Shirley is a work in progress. An intriguing work in progress, but a work in progress just the same.
Thornton's last year in Tennessee was Haynesworth's rookie year before the Big Fella began going to Pro Bowls.
"I honestly think (Shirley) can be a good player. But he has to work for it. He has all the God-given abilities as far as the size and strength. He looks like Big Albert Haynesworth," Thornton says. "He has to mature like Albert did. It took Albert awhile to mature. It took 13 games and then it clicked for him. He needed to understand football.
"That's what Shirley has to do. He's going to get nicked up. He's got to get mentally tougher, understand the blocks and angles. He's bigger than everybody. He's got to use that to his advantage."
Left guard Andrew Whitworth isn't saying that Shirley has the polish and technique of AFC strongmen Haloti Ngata, Marcus Stroud and John Henderson.
"But he's got similar strength," Whitworth says. "Similar type. Strong. Tall. If he gets his conditioning up and works on his technique, he'll be a heck of a player."
He's trying. On Wednesday head coach Marvin Lewis praised Shirley for playing after he got nicked up. After practice Thursday, special teams coach Darrin Simmons worked with him coming off the ball.
And he'll get plenty of work starting Monday night. Lewis and Hayes smile devilishly because they can see Shirley and Sims sucking wind already.
"As they say down south," Hayes says, "they're fixing to find out. They don't know. But that's what playing D-line in this league is. You've got to be in shape. Someone has to make a tackle. You've got to get off blocks. The other guy is just as tired."
Shirley hears it all. How it all comes out is a bigger question than, well, Big Shirley.
"In college, I did a lot of stuff just being physical and little technique," he says. "I can't do that here because the players are bigger and stronger. It's a little bit of everything. Getting lower with my feet, moving my feet. I feel like my hands are getting better. Now I'm working on my feet and bending my knees."
"We'll see," Hayes says. "Got to stay on him."