Updated: 3-1-07, 5:55 a.m. Like Brian Simmons, Bengals defensive tackle John Thornton knows that the NFL is as much a business as it is a game.
"Hey, it could be me tomorrow. I've got about the same (salary) cap number," said Thornton, 30. "Brian's a smart guy. He can't be too surprised. It's something that we talk about every year. Nowadays, to play for one team for nine years, you can't ask for much more than that."
Thornton says the loss of Simmons is tough because of the intangibles that he brings to the table and it does put heat on the younger players to step up. With the Bengals saving between $2.5 to $3 million on the cap, Thornton says there could be more experience headed this way.
"Marvin (Lewis) always said Brian is one of the pro's pros. He does everything right and everything asked," Thornton said. "There's a plan. I'm sure there is something calculated. It's a tough day. Always a tough day when you lose a guy like Brian, but at some point teams always get taken over by the younger guys.
"The offense kind of got a pass last year when they lost (center) Richie (Braham), but nobody said much when we lost Brian, Pollack and Thurman. The linebackers are like a center, too. They direct out there and are the heart of your defense."
WHAT'S NEXT?: How about this? There is speculation afoot that Simmons could be replaced by his NFL soulmate, Takeo Spikes, the linebacker the Bengals picked four slots ahead of Simmons at No. 13 in the 1998 draft. The two became one when mentioned with the Bengals defense before Spikes left for Buffalo after five seasons.
The word is that Spikes won't be going back to Buffalo this season and some expect him to get cut. But he's also 30 and has had major Achilles' surgery so the Bengals won't roll out big money for him. But he's got the leadership and explosion in the middle this defense is still seeking.
How close are the two? Spikes was one of the first people Simmons called Wednesday when he got the news.
A look at the experienced linebackers under contract excluding the injured David Pollack and suspended Odell Thurman:
Landon Johnson: With three seasons, he's the most experienced with two team tackling titles. He's got 364 tackles in 48 games and never missed a game despite numerous nicks and dings. He can play all three spots but is listed as the starter at right outside.
Caleb Miller: Finally played in all 16 games in his third season after injuries limited him to 20 games the previous two seasons. He was productive in seven starts but was mysteriously sat down the last month of the season when Simmons returned from his neck injury. He can also play all three spots and is listed as Johnson's backup
Rashad Jeanty: An NFL rookie after playing three seasons in the CFL, Jeanty impressively won the starting strong side job when David Pollack suffered a broken neck in Week 2. He missed four games with a broken foot.
Ahmad Brooks: Simmons' listed backup at middle backer who also got benched late in the year after he showed flashes with five straight starts. A wonderful physical talent, the Bengals are banking on him being more ready after he didn't show up last year as a rookie until training camp, courtesy of July's supplemental draft. He didn't dress in two of the last four games as the club didn't feel like he could contribute on special teams.
Andre Frazier: a special teams standout, he hardly played from scrimmage when the Bengals took him off waivers from Pittsburgh last season and he played in 11 games. In his second season, he's an outside backer.
A.J. Nicholson: A fifth-rounder last year who was a disappointment. Listed as a middle backer, he played in just two games in '06.
A look back at linebacker Brian Simmons' biggest plays: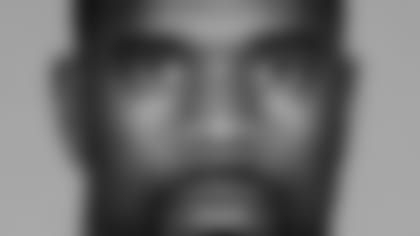 Dec. 4, 2005:
The Bengals are locked in a surprising shootout with the Steelers at Heinz Field. It is 14-14 early in the second quarter and Cincinnati and Pittsburgh have traded two touchdowns on four straight possessions. But Simmons stops the Steelers by leaping in the air and tipping a Ben Roethlisberger pass to himself at the Steelers 32 and returning it 16 yards. The Bengals score six plays later to get the upper hand in a 38-31 win that virtually gives them their first AFC North title.
Oct. 19, 2003: The 1-4 Bengals, off a bye week, are starting slowly at Paul Brown Stadium, and it has all the aroma of an ugly 1-5. The Ravens are up 7-0 and are about to take a 14-0 lead. Certain death with record-setting Jamal Lewis and the Baltimore running game. But Simmons grabs victory from the jaws of defeat, not to mention the ball from Ravens rookie quarterback Kyle Boller for a fumble recovery at the Ravens 47. Moments later, Jon Kitna and Matt Schobel stun the Ravens with a 45-yard touchdown pass on third-and-a-million for a 7-7 tie midway through the first quarter. The Bengals go on to win, 34-26, and win six of their next seven to establish the Marvin Lewis era.
Sept. 19, 2004: PBS is all decked out for its first prime-time game in seven years in the Sunday night home opener, but the Carson Palmer era in Cincinnati has started shakily in his second NFL start. The Bengals trail the Dolphins at the half, 3-0, but Simmons steps in front of quarterback A.J. Feeley's sideline pass at midfield three minutes into the second half and takes it 50 yards for the only Bengals touchdown of the game. It allows Palmer to play his best football of the night in the final 1:53, when he bangs seven of eight passes for 53 yards to set up Shayne Graham's winning 39-yard field goal with two seconds left. And a quarterback is born.
Sept. 23, 2001: The Bengals are trying to go to 2-0 for the first time since 1995 and, yes, they are trying to do it against Lewis's defending Super Bowl champion Ravens at PBS. The Ravens, behind the torturous play of quarterback Elvis Grbac, are driving for more than 10 plays in what looks to be a deflating half-ending touchdown in a tight game. But a Grbac pass gets batted in the air once, twice, and Simmons leaps up to grab it in the end zone. Baltimore gets no points, and the Bengals go on to dominate the second half in a 21-10 victory that is one of the most impressive in memory.
Oct. 26, 2003: The 2-4 Bengals are protecting a 27-24 lead against Seattle in the last six minutes at PBS and Shaun Alexander and the Seahawks keep coming. Simmons intercepts a Matt Hasselbeck pass deflected by tackle Oliver Gibson at the Bengals 34. Then, with just under two minutes left and Seattle in field-goal range, Simmons deflects a Hasselbeck pass that is caught by cornerback Jeff Burris at the Bengals 24 to end it.