Nov. 5, 2015 - Dalton turns Thursday into history as Bengals become first 8-0 AFC North team
Wide receiver Mohamed Sanu breaks open a one-touchdown game when he runs a reverse for a 25-yard touchdown with 13:26 left tonight as his 8-0 Bengals and quarterback Andy Dalton reverse his Thursday fortunes in a 31-10 victory over the Browns at sold-out Paul Brown Stadium. The Bengals come into the national showcase with a big agenda and cash the chips in deflating Johnny Football for the second time in a year while becoming the 11th team in this century and the 33rd of all-time to start 8-0. And the first team from the AFC Central-AFC North tree to do it. Plus, they match the franchise's all-time record of eight straight regular-season wins.
When Dalton floats a 19-yard touchdown pass down the left sideline with 7:43 left for tight end Tyler Eifert's third touchdown catch of the night, his response to the prime-time critics is as deafening as the crowd of 65,816 that defensive tackle Domata Peko calls the loudest he's heard in his 11 seasons. At that point, Dalton's 142.2 passer rating is 140.2 points more than his infamous 2.0 implosion against Cleveland 364 days ago. He hits his first eight passes of the second half, 19 of his first 24 for 207 yards and sets up the last TD to Eifert with a pump fake and run to convert a third-and-two.
The Steelers of the '70s and '90s didn't go 8-0. The Bengals of the '80s didn't go 8-0. Bengals head coach Marvin Lewis was the defensive coordinator of the record-setting Ravens defense that won the 2000 Super Bowl and they didn't go 8-0. "It's cool," Dalton says. "It's crazy the number of so many good teams that have been in this division and this is the first one. I'm happy for Marvin. He deserves everything that we're doing. It's not easy to get to 8-0." The Bengals defense, burned by Browns quarterback Johnny Manziel's passes rolling out of the pocket in the first half, adjust by slowing down their rush to strangle the Browns in the second half. Cleveland, held to seven yards in the half until the last three minutes, whiffs on its first four third-down attempts of the second half.
Nov. 16, 2003 - Bengals KO unbeaten Chiefs to return to first place
Rookie Bengals head coach Marvin Lewis likes to show his team clips from a movie the night before a game, so why not pull a clip from "Ali" when Muhammad Ali stunned Sonny Liston for the heavyweight championship of the world? "Marvin told us this fight started off with speed, with Ali getting to him, but then Ali went blind for a whole round," says right tackle Willie Anderson, an hour after the Bengals pull off their own shocking upset today by hauling down the NFL's lone unbeaten team and Sports Illustrated cover subjects in a 24-19 win over the 9-0 Chiefs and validating Lewis' re-building project.
"But then he came back; he kept hammering away. That's what (Lewis) said; just keep hammering away. Keep hitting them with speed. Keep playing fast, keep hammering away, they'll fall."
The Bengals floor the big-play Chiefs with three round-house blows of their own in the fourth quarter. After Peter Warrick's 68-yard punt return for a touchdown, he counterpunches the Chiefs' first touchdown on the longest catch of his career for a 77-yard touchdown with 6:05 left. When
Kansas City crawls within five with 3:19 left, running back Rudi Johnson, whose middle name is actually Ali, buckles the Chiefs on a 54-yard run that helps keep the ball from the NFL's most prolific offense one final time and bathes him in "Rudi, Rudi," chants during 165 yards on 22 carries. When the Bengals look up into the stands of Paul Brown Stadium during the last minute, the sell-out crowd salutes Baltimore's loss in Miami and the 5-5 Bengals arrival in first place in November for the first time since that last playoff run in 1990.
"I think it's the biggest win in the NFL this year," says middle linebacker Kevin Hardy. "Anytime a team is undefeated for nine weeks, they're on top and we were able to come up with a victory. The first-place Bengals in November. That's huge." "It was loud out there, the crowd was great," Anderson says. "It was like The Jungle back in the '80s. We've seen those clips. We've heard what that was like."
One of the more relieved guys in the building is wide receiver Chad Johnson, whose teammates seem more upset with his Ali guarantee of a victory days before the game than the Chiefs. "No more of that," says Johnson, who finishes with 74 yards on seven catches. "But the guys had my back. They sure did." Still, after apologizing to Chiefs head coach Dick Vermeil, Johnson will still sign your SI with Chiefs quarterback Trent Green on the cover and add "Guaranteed" under his signature.
Dec. 18, 2005 - Marv-lous Bengals claim first AFC North title
As the last two minutes count down at Ford Field, an orange-clad crowd behind the Bengals bench chants alternately, "Who Dey," and "Marvin, Marvin, Marvin" in honor of head coach Marvin Lewis as Bengaldom savors today's 41-17 victory over the Lions for their first AFC North division title and their first play-off appearance in 15 years. "It's a great day to be a Bengal," says quarterback Carson Palmer, whose blazing assault on the team record book leads this 11-3 run. "Our fans are awesome. They always are. Bengals fans are great."
The game at Ford Field at times looks and sounds like an indoor Paul Brown Stadium. With chants of "Rudi, Rudi" as running back Rudi Johnson rolls to his fourth 100-yard day of the season, the Bengals jump to a 17-0 lead in the first dozen minutes to the delight of a huge contingent of Bengals fans that makes the four-hour drive up Interstate 75 North to hail the end of the drought. In what suddenly becomes a frat party-like atmosphere in the first half, the Bengals usher in their new era by saluting the fall of two prized records. Palmer's three first-half touchdown passes make him the first Bengal to pass for 30 touchdowns in a season. Moments later, cornerback Deltha O'Neal comes up with his league-leading 10th interception of the year when he catches a deflection off the hands of Lions receiver Roy Williams, breaking cornerback Ken Riley's 1976 record. The Bengals use the playbook they use all season. In the first half, they force four turnovers (one is defensive tackle John Thornton's first career interception) to jack their NFL-leading total to 42 and translate them to score 10 points in padding their league-leading total to 146 points off turnovers.
Because he views it as a sanctuary for players and coaches, Bengals president Mike Brown never likes to linger in the locker room. Even when his team wins its sixth division title in history. But his Pro Bowl right tackle, Willie Anderson, sees him long enough after Sunday's game to congratulate him and tell him that he needs to change hats. So Brown replaces his signature porkpie with a 2005 AFC North Champions ball cap. "He must have because I saw him wearing it a little bit later," Anderson says.
Today belongs to the long-timers like Brown and Anderson. It takes Anderson 10 seasons and 156 games to reach the playoffs. As he is about to disappear into the runway, he waves to a group of Bengals fans chanting his name and one says, "This one's for you Willie." "I'd like to thank God," Anderson says. "I'm not getting that excited because the good teams win the division every year. If we win the Super Bowl, you might see me do a backflip."
Dec. 23, 2012 - Bengals clock Big Ben to eliminate Steelers, reach playoffs again
Even the Heinz Field clock knows the story. There are 14 seconds left in Sunday's play-in game for the playoffs. Matching the uniform number of Bengals quarterback Andy Dalton. From the Steelers 46 he needs about a dozen yards to get kicker Josh Brown close enough to try a field goal to break a 10-10 tie. Dalton does more than that. He zips a 21-yard rope on a corner route to wide receiver A.J. Green on time, on rhythm and on the money against the NFL's No. 1 defense for a Wild Card berth. The play leads Green out of bounds with eight seconds left to set up Brown's 43-yard field goal, and puts the AFC North firmly in transition with a 13-10 victory that eliminates the arch-rival Steelers and gives the Green-Dalton Bengals their second straight post-season berth.
The namesakes of the Green-Dalton era do exactly what they have to do today and grab the game by the throat at the end as the Bengals win their sixth of the last seven. The resourceful Dalton wills his way to the biggest victory of his career with his lowest passer rating in a win (58.8) and like a savvy welterweight Green works the ropes of the top-ranked Steelers defense for 10 catches and 116 split-decision yards. Mark it down. At age 25 Dalton has done what Boomer Esiason and Carson Palmer never did in taking the Bengals to back-to-back play-off berths. The only other man to do it, the first No. 14, Ken Anderson, was 33.
"We've been in the playoffs the first two years I've been in the league; not a lot of people can say that they've done that," says Dalton, the seventh quarterback to do it since the 1970 merger. "The history is that we haven't been two years in a row for the last 30 years, but since I have been here I haven't known that. My class, me, A.J., some of these other guys, we come in and we expect to get to the playoffs. We are in the right position at the end of the season. You want to be in position to control your own destiny, and we were able to do that this year. And now it's time to really make a run at it."
Left tackle Andrew Whitworth knows exactly what he has just seen after Steelers quarterback Ben Roethlisberger's interception by safety Reggie Nelson on the previous snap gives Dalton another shot. "Look at it," Whitworth says. "Ben had a chance to get the winning field goal and they couldn't get it close enough and it missed. Then he threw the interception and when Andy had his chance, he made the play to A.J. to get close enough to win it. Head-to-head for the playoffs and
Andy beat him. That's the kind of competitor he is."
Yet it is a defensive victory all the way. The Bengals hold the Steelers to 280 yards, shut them down on 12 of 14 third downs, and come up with Nelson's interception with 14 seconds left at the Steelers 46. The Bengals also up their NFL-leading sack total with four, 2.5 coming from sack leader Geno Atkins (a complete monster today), the NFL's best tackle now sitting on 13.
"They are the No. 1 defense and Coach Zimmer told us last night the best defense is going to win this game, and we took it to heart," NOSE tackle Domata Peko says. "You couldn't have written it any better."
Nov. 15, 2009 - Bengals sweep Steelers in War of 18-12 for AFC North overture
The Bengals flex their muscles today to out-Steeler the Steelers and win the brutal War of 18-12 that gives them all the tiebreakers and puts them on the verge of a division sweep as well as in the hunt for a top AFC seed at 7-2. Only a game against the lowly Browns in two weeks stands between the Bengals and a 6-0 AFC North record after the Bengals hold the Steelers to three third-down conversions and four field goals less than two months after they beat Pittsburgh in the last minute.
"To me the best thing about this team is the places we've won," says Bengals defensive coordinator Mike Zimmer after his unit silences Big Ben on 12 of 15 third-down tries. "Green Bay. Baltimore. It's hard to win in Pittsburgh. You don't just go to Lambeau and win. We've won at some real Holy Grails." As the Bengals gash the proud Super Bowl champions on the game's final drive while keeping the ball for nearly 10 minutes in the fourth quarter, Steelers defensive end James Harrison responds with a right cross to the face of Bengals left tackle Andrew Whitworth that gives Cincinnati a precious 15 yards on a day the teams combine for fewer than 500. "They didn't like it. They didn't like the fact we were running it right at them," Whitworth says. "It was frustration. That's what they're supposed to do, and they didn't like it when we punched back."
The Bengals defense out-Bens quarterback Ben Roethlisberger by putting an end to his out-of-pocket madness with four sacks, 10 passes defensed, and 10 straight third-down stops to end the game as Zimmer out-LeBeaus Steelers defensive coordinator Dick LeBeau and the Bengals special teams out-do themselves. Shayne Graham takes advantage of the 70-degree weather and an uncharacteristic lush Heinz Field to kick four field goals while a pair of rookies, running back Bernard Scott and punter Kevin Huber, supply the icing on the cake. Scott's 96-yard kick return for his first NFL TD serves as the game's only touchdown and Huber's 48-yard punt out of his end zone as the third quarter dies forces a fair catch at midfield.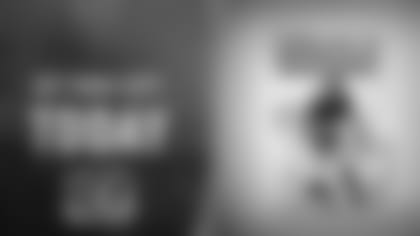 For more top games, check out This Day in Bengals History. The book is available at the Bengals Pro Shop and online at Bengals.com/Book.