Cedric Benson wasted no time easing into Bengaldom Wednesday.
Wearing Rudi Johnson's No. 32, lockering next to Ocho Cinco, and taking the bulk of Chris Perry's snaps at running back, he is delighted the coaches are talking about playing him Sunday in Dallas even though running backs coach Jim Anderson only gave him his playbook Tuesday night.
And then the debate started almost immediately.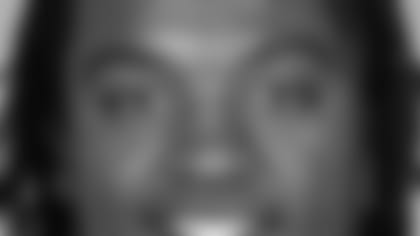 Does the 5-11, 220-pound Benson have more in common with Rudi than his number? A downhill runner when he's rolling?
"It's kind of weird seeing another No. 32 jersey out there," said right guard Bobbie Williams. "He brings a different dimension that Chris doesn't bring. Kind of the same thing Rudi brought. Just like Rudi and Chris were two different backs. I like it. I like what I saw with it. I think it's going to be good for us."
Anderson, who has coached every Bengals running back since 1984, doesn't buy that.
"He's a bigger man than Rudi," Anderson said. "We've had a lot of downhill guys here. I think you have to wait and see what you've got."
Here is Benson's own scouting report:
"Physical. Burst. Good speed to the second level. Finish the run."
What is known is that the NFL has yet to see the aggressive, speedy back who while at Texas become one of five men to rush for 1,000 yards in all four seasons. In his three seasons in Chicago, he never gained more than 647 yards in a season and his average yards per carry was 3.8.
"Just not being with the right team; not being in the right situation," Benson said as a way of explanation. "Hopefully we can start that all up here now."
The Bengals went to the street when Perry's two backups got shelved with hamstring problems and then Perry came up with the same thing and was limited Wednesday. Benson, the fourth pick in the 2005 draft out of Texas, had been on the street since June, when the Bears cut him after his second alcohol-related arrest in a month.
When a grand jury decided not to indict him for either arrest a week ago, Benson figured his time was near.
"I'm sure it helped a lot," said Benson, who didn't hook on with Detroit or New Orleans before the decision. "I thought when push came to shove some team would make a move, but I think it eased a lot of GMs' minds."
On a week the oft-arrested Henry returned over the objection of the head coach, the Bengals got ripped again for bringing in Benson. Although all the coaches seemed on board with Benson after he looked quick and in extremely good shape in Tuesday's workout. "We looked at him on film, we looked at him in the workout," said offensive coordinator Bob Bratkowski. "He's got playing time. He's got running ability. He was a No. 1 draft pick, so there's obviously talent there. He looked good in practice. He had nice quickness and good feet. It's good to have him here. He looked in good condition (Tuesday), and he had good quickness. You can't get him ready to do everything. A set thing is OK if Chris gets hurt. You're going to do A, B and C and you go from there. You want a Plan B for the other stuff we do."
So it sounds like Perry is going to go, but just how much Benson can do so quickly remains to be seen. He says he just has to get used to playing with pads and getting knocked around.
"We've done it before," said Anderson of emergency preparedness. "Remember Garrison Hearst? You don't give him too much. You don't give him everything. You give him a little bit of different situations."
But Hearst, another top five running back the Bengals picked up a dozen years ago, had an eternity to get ready compared to Benson. Like Benson, the Bengals got Hearst heading into his fourth year. But they picked him off waivers 10 days before the 1996 season started, when he led the 8-8 Bengals with 847 yards, nearly triple what overall No. 1 pick Ki-Jana Carter produced.
"I don't know," said Benson when asked why his numbers weren't better for the Bears. "The first two seasons were rocky, the third season we didn't do well as a team and then I had (problems) off the field and they made a decision, but I stayed positive."
Benson clearly feels rejuvenated in Cincinnati after being so widely panned in Chicago. But he believes he's going to be different here, too, after the incidents.
"It's humbling, you know," Benson said. "Those experiences bring you back to the ground if your feet aren't grounded. It's given me an opportunity to look in the mirror, reevaluate yourself. Initially, perception (is reality) but in due time it will slowly get back there."
"Not really," Benson said when asked if he had to change his life. "I just had to make better decisions."
His teammates seemed ready to forget the past transgressions. Safety Chinedum Ndukwe said he knows a team can get fined if it has problem upon problem with players who had problems before they arrived to the team that signed them.
"I really don't care. I know we're struggling at running back," Ndukwe said. "Really, the only thing I want to know is if he can carry the rock. I want to win. I know the organization knows it can get into trouble. I'm sure they checked and that they made a decision they feel is in the best interest for the organization. And I support it."
"Who am I to judge?' he asked. "As long as he can be a contributing factor in the running game without being a distraction, I'm all for it."