It took running back Cedric Benson and the patchwork Bengals offensive line until the last three games to make it work.
Yes, it came against three struggling defenses, but it is still rather remarkable considering that Benson didn't show up until the last day of September and the line lined up Sunday with just two of its training camp starters.
But when they finally did, Benson did what Rudi Johnson hadn't done in years.
Benson's 111-yard game on Sunday in the 16-6 win over the Chiefs was the first back-to-back 100-yard rushing effort by the Bengals since Johnson did it three years ago this month and his 25 carries marked the first time a Bengals back had carried at least 20 times in three straight games since Johnson did it Dec. 10-Dec. 24, 2006, and the first time in wins since 2005.
Benson's 46-yarder last Sunday in Cleveland marked the longest run from scrimmage since Johnson's 52-yarder against Cleveland on Nov. 28, 2004.
That was the day the Bengals last rushed for more than 200 yards. Until Sunday, when Benson led three backs and quarterback Ryan Fitzpatrick to 204. His 79-yard screen pass two weeks ago against the Redskins was the club's longest play in five years.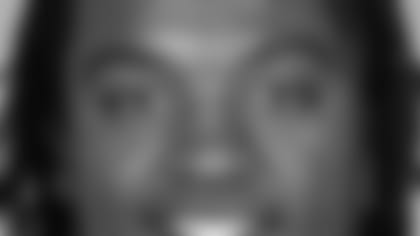 "You know how it takes one explosive play to get things going?" Benson asked after Sunday's game. "That was it. Even the game before that (the 35-3 loss in Indianapolis), we had a couple of good runs, but we only ran it (16) times."
Benson extended his personal undefeated streak when he carries the ball at least 20 times ("I think that says something," he said) and celebrated his 26th birthday by upping his value even more on the free-agent market. The former fourth pick in the draft that was on the street for more than two months before the Bengals called, figures to get plenty of interest now.
"Other organizations are going to be interested. There are a few things my agent has mentioned, but nothing really significant. The offseason will take care of itself," Benson said. "I thank the guys on the offensive line, the Bengals for giving me the opportunity to turns things around and pat myself on the back for taking care of business. It's a good feeling. Something to be proud of.
"We're really starting to mesh well, playing the game we should have been playing. We don't have our starting quarterback, or our starting receivers or many of our offensive linemen. But we still managed to mesh as an offense as a whole to get the job done and I think that's big time and says a lot about us if we had everything together."
Bobbie Williams, a very enthused right guard, is all for Benson returning and how well his linemates have been playing.
"As long as we do what's needed instead of just talking about it," Williams said. "Ced clicked for 100 again. Congrats. Sign him back. He's my type of guy.
"We went out there and were physical again. We pushed guys around. We proved we were men and that's all we wanted to do."
Which, really, is what Benson has been trying to do since he arrived with baggage. Since being exonerated on two alcohol-related arrests and emerging as one of the leaders here, he has. Benson and the Bengals have already started talking, but agent Eugene Parker is one of the toughest and best in the game. Benson says he doesn't know if he'll get to the market or not. But he believes the strong finish isn't enough to get this team over the hump.
"They took a chance on me. I'm sure they know they can get another guy. There are plenty of running backs out there," Benson said. "The Bengals will be my first consideration.
"You can take this momentum you built at the end of the season and carry it into next season. What's important is that you have to remember next season is a totally new season. We still ended up what, 4-11-1? Yeah, exactly." WINDS OF FORTUNE:
Shayne Graham had to laugh at Sunday's wind that blew in gusts again and reached 17 miles per hour pretty regularly during the game. It's been like that every game here and on the road, pretty much ever since the freak windstorm that got up to as much as 50 miles per hour at PBS in the second game of the year.
"I said to somebody before the game, 'What would I ever do if I ever came out here and there was no wind?' They said, 'Kick it straight,' and I said, 'That would be too confusing for me."
He figures the only time he was able to kick it straight was earlier this month indoors in Indianapolis.
Ever since the wind took what would have been his winning 47-yarder barely wide right in overtime at the end of the 13-13 tie against the Eagles Nov. 16, Graham has been perfect at home. His only miss since was last week's 48-yarder in a Cleveland wind tunnel off a high snap.
He nudged his 38-yarder and 30-yarder right so the wind took it Sunday, and pretty much secured the win with 6:21 remaining when he hit his 43-yarder left and through.
Fitting, then, if that was the last performance by the most accurate kicker in Bengals history.
"It was bittersweet leaving the field not knowing if I'll be back," said Graham of his free-agent situation. "I want to come back. I don't want to leave the operation or the guys I love, but if I have to move on, I have to move on."
It was an impeccable outing by the special teams. Twice punter Kyle Larson put the Chiefs inside the 10, once when linebacker Corey Mays downed a punt at the 2 and when safety Chinedum Ndukwe made a tackle on the 8.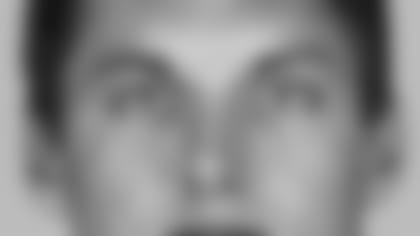 LINE PLAY:
Maybe the biggest winner out of right tackle Dennis Roland's first NFL start was left tackle Anthony Collins. With the Bengals giving Roland help with schemes and blockers, Collins was pretty much on his own in his sixth NFL start and responded well. He could be seen on a very active day clearing the way for Andre Caldwell on screens and reverses while Roland made some big blocks in Benson's 111 yards.
"Rock solid," Williams said of Roland. "I like him. I think we've got a keeper here."
Roland said a key for him was running the ball early.
"That helped me. I think it helped everyone early in a game like that," Roland said. "And it helped that Bobbie was next to me letting me know different things."
Left guard Nate Livings also looked to have a good day against his old LSU teammate, defensive tackle Glenn Dorsey. Dorsey, the fifth pick in the draft, had been close with Livings in college, and had been hosted by him on his recruiting visit. He was credited with seven tackles, but five were assists, and defensive end Jason Babin had the only sack for the league's worst pass rush.
"It was like old times, like we were going against each other in practice," Livings said. "We talked a little bit. It was fun."
Livings said his recall from college helped, but a not a lot: "He had one pass rush move I was looking for and I was ready for it and stopped it, but that was pretty much it."
Livings has impressed the Bengals with how much confidence he has brought to the task lately and they're starting to think they've got a guy that can play left guard, and maybe they can move injured left guard Andrew Whitworth back to one of the tackles.