IRVING, Texas - Get a good look at the first glimpse of Cedric Benson on Sunday at Texas Stadium?
Get used to him because he could very well be the Bengals starting running back in Jersey next week against the Jets. Or at the very least he could be counted on to get more than the 10 carries he had in the 31-22 loss to the Cowboys in his fifth day with the team.
As the Bengals try to recover from starter Chris Perry's second straight devastating fourth-quarter fumble (and his fifth in five games), they were impressed with their newest addition even though he finished with just 30 yards. With his fresh legs getting the call when the Bengals were down, 17-0, early in the second quarter, Benson responded with 25 yards on six carries that featured a 10-yard burst up the middle and a hard-fought two-yard gain on a toss left that got the first down on third-and-one.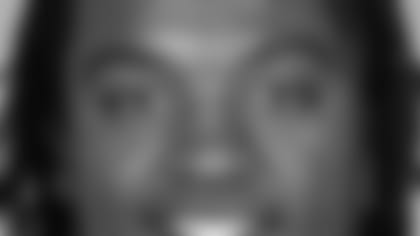 "The guy runs so hard; you can see why he was a top (four) pick," said quarterback Carson Palmer. "He's only been at practice three days and to come in against a team we don't play at all, not playing in the spring camps, not playing at all in training camp or the preseason or the first three or four weeks ... he definitely was a spark for us."
Benson, who hadn't worn pads since he got hurt last November playing for the Bears, had been out of work since being released in June. Benson, taken with the fourth pick in the 2005 draft, began his career rehab fittingly in front of so many family members he didn't know the number on a steamy 87-degree day in his native Texas as he fought what he called "cold butterflies."
"Yeah, I was nervous. Naturally. It's still football," Benson said. "I didn't feel much different at all. Once I went out there and got my carries, it was just 'go.' ''
The 5-11, 220-pound Benson said he felt in good shape, but admitted he got "winded a little bit because I ran consecutively in that first series along with being so hyped up."
Benson didn't have any buyer remorse when the score hit 17-0.
"I knew we needed a spark," he said. "That's what I'm here for."
Head coach Marvin Lewis, sold on Benson's workout last Tuesday, felt pretty good about it.
"He's got to do some things to work himself into football shape, but I thought he did well with the little practice he had," Lewis said. "He was able to get some creases and cracks and he was able to take advantage of it."
It was still a poor day for the running game with 61 yards on 20 carries, but Benson likes his new team.
"The offensive line held up; without it the running backs couldn't have made plays," Benson said. "It' a great defense, special teams can make plays. We've got a great quarterback, great receivers, great backs. I think it's the kind of team that can really get it turned around. We're probably missing that one little thing. We just had a couple of mishaps and the fumble really hurt us."
Benson says he's not looking to barge in and take over at this early juncture of his Bengals career.
"I don't expect big things. As I get back to work and get more into the playbook, I'll get more involved," he said. "I didn't want to put too much expectations on myself. I just want to do something for the team. "
That may happen on an even bigger level next Sunday.