Still no word Tuesday on the Bengals about a franchise tag (if not T.J. Houshmandzadeh then Shayne Graham?), but two guys they want to sign and won't get tagged are patiently prepping for the next few weeks.
Both running back Cedric Benson and Chris Crocker said Tuesday they'd like it to work out in Cincinnati but they are also preparing to go on the market when free agency starts Feb. 27.
Although Crocker and his wife have been on a whirlwind to Las Vegas, Mexico and Chicago, don't look for a lengthy free-agent tour.
"Once the 27th hits, I'm not going to wait," Crocker said from his home base of Atlanta, where he has begun working out. "I'm signing in the first 24 hours. After that, the money starts drying up quick and it only goes lower. I'm going to be patient (before free agency)."
Benson, who is running and lifting weights back in Texas, is taking the Que Sera, Sera approach.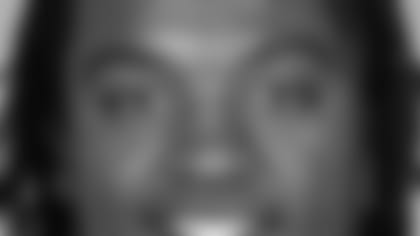 "Whatever happens is going to happen; we'll see how it plays out," Benson said. "I've never been one to limit my opportunities."
One could make a persuasive argument that Benson and Crocker were the MVPs of their respective sides of the ball during the last half of last season and it's believed the Bengals have told their reps they want to sign them. Benson's 15-yard run against the Steelers that he punctuated by jettisoning Pittsburgh safety Troy Polamalu's helmet and Crocker's concussion shot on Steelers wide receiver and future Super Bowl MVP Santonio Holmes is just the kind of physical play the Bengals need against the Super Bowl champs.
Both arrived off the street in the middle of the season (Benson on Sept. 30, Crocker Oct. 30), so they both already know how to be patient.
And it looks like teams and players are doing that all around the NFL with few players re-signing with 17 days left before the deadline. With the worst economy in the free agency era slowing signings to a trickle in MLB, and the NFL salary cap rules undergoing their most drastic changes ever with an uncapped year looming in 2010, no one quite knows how Feb. 27 is going to go down.
No question there is a lot of cap room out there, but this is also a year the NFL cut 150 employees and clubs have routinely laid off segments of their front office staffs.
The Bengals haven't been forced to make such cuts, but no doubt they are scrutinizing the new cap rules for '09. Because '10 is uncapped, no money can be dumped into future years. All cap hits have to be absorbed in '09.
As usual, teams can't go over the $123 million figure, but items like certain incentives that could be rolled into the next year can't. And if a big-ticket player is released or traded, it can't be spread over out years with a post-June 1 move. On the '09 NFL calendar, there is no June 1.
Meanwhile, Benson and Crocker reiterated they would like to be back. Crocker says he's spoken to secondary coaches Kevin Coyle and Louie Cioffi as well as defensive coordinator Mike Zimmer and been endorsed.
"I would like to come back; Cincinnati is a great place," Crocker said. "I've been welcome there. The fans are great. This is pretty much the time to do it."
Benson said staying in the same system would be on the plus side.
"With a lot of changes, you have to adjust," Benson said.